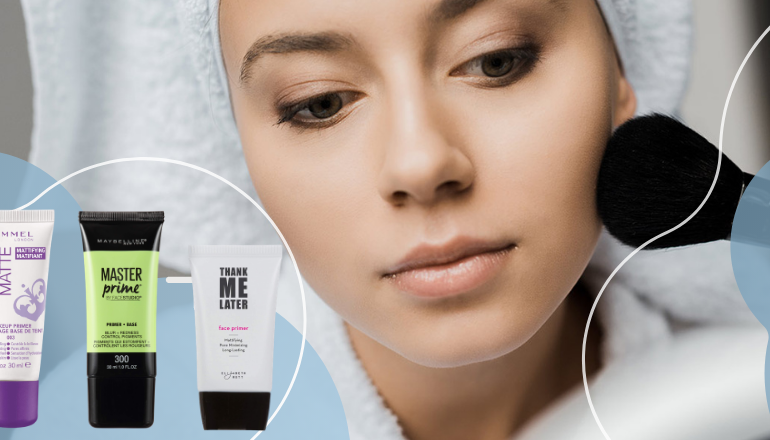 If you notice that recently, every time you surf new feeds of any social media platforms, you will encounter some posts with the hashtag #HowMuchHaveYouChanged challenge. Although I am not a social media addict, I feel quite confident and happy lately to join in the challenge and share my no-filter-needed selfies. Before knowing the best primer for oily skin, I was uncomfortable with my oily skin photos.
Due to sebum overproduction, I suffer more during summertime since it creates favorable acne conditions to break out and pores to be suffocated. I am in your shoes if you suffer the same situation as mine. Fortunately, I found the best face primers that match oily skin to overcome the daily makeup game. Face primers amazingly have turned a lady like me who used to surrender to a makeup meltdown into a confident working woman with a flawless makeup look until the end of the day.
If you have not ever used makeup primers before, I convince you to keep following this post, and let me share my journey to perceive the solution for long-lasting makeup application with 5 best products below. Let's get started!
How And Where Can We Find The Best Primers For Oily Skin?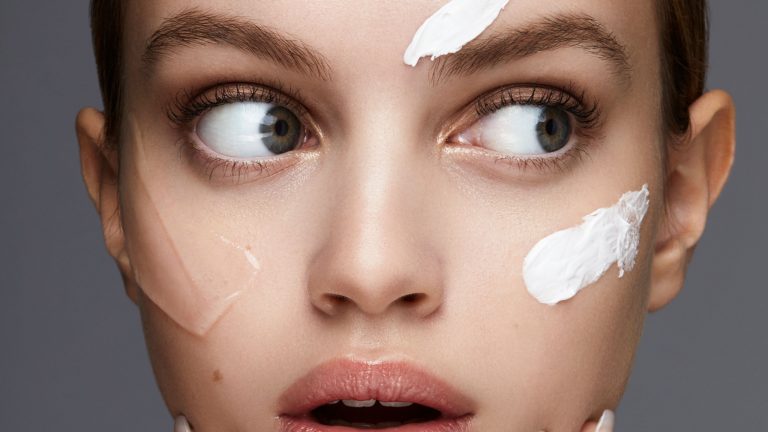 To find the best primers for your oily skin, there are few keywords for you to rely on: (1) hydration, (2) pore-minimizing, (3) oil-controlling, and (4) long-lasting.
First, good primer must keep your oily skin hydrated. This is an utmost job that you always have to bear in mind. I will explain more in part below about the reasons why. To save your time, I will list down some great ingredients for hydration:
Hyaluronic acid, Glycerin, Omega-3,6,9, Vitamin B3, Avocado oil
Next, how to testify a primer that can minimize your pores? Oily skin is often associated with acne; we have to choose a primer that can both prevent and blur blemishes and breakout. Let's find below ingredients in the component list:
Salicylic acid (also known as BHA), Benzoyl peroxide, Retinol
The key to applying primer is also to control sebum production. To soak up the extra grease on your face, the best oil-controlling primer should contain ingredients below :
Bentonite clay, Silica, Charcoal, Magnesium Aluminum Silicate
Last but not least, to last the finish for long hours on your oily skin, silicone-based primer is the best oily skin primer's option. Most people have bad perceptions of silicone; for example, it might suffocate your skin. However, the silicone used in makeup and skincare products is proved with scientific research as a safe ingredient. Dimethicone, which is a type of silicone, is widely added in face best primer for oily skin. It creates a good permeable barrier for skin to breathe and makeup to glide over skin smoothly. It is rare to feel occlusive to wear a silicone-based primer even though my oily skin is sensitive and acne-prone. From now on, you can identify someone who brags about makeup when they assert that silicone is bad for the skin.
One more step to grab a perfect face primer for your oily skin is to choose a shade matching your skin tone. I see that we are likely overwhelmed by several choices; there is no worry that you cannot find a suitable shade. A tip for you to think about when choosing a primer is to avoid "illuminating" primers. If you want to stay shine-free, my 4-mentioned keywords are abracadabra for you.
I believe that choosing a primer that matches your skin tone and expectation is not so difficult. Where should we get a primer? There are many OTC primers that specialize in oily skin at a reasonable price. If you want something more bling bling, there are good ones for you, too. To save your time to explore the face primer's world, I would like to invite you to a feast of the best primers I have prepared for you. They are all highly rated as the best mattifying primers, best makeup primers for oily skin, or best drugstore primers for oily skin. Let's join it with me!
TIPS TO ELEVATE YOUR MAKEUP FINISH WITH TOP 5 BEST PRIMERS FOR OILY SKIN
1. BEST OILY SKIN PRIMER - Revlon Photoready Perfecting Primer, 0.91 Fluid Ounce
To start this five-course, I am excited to review Revlon Photoready Perfecting Primer. This is one of the best primers that I have used for a long time since I realized this magic makeup item.
My first impression is the bottle design. I do love pump dispensers since I can easily measure how much primer is enough for my makeup, and normally 2 pumps of this primer are good for me. If I apply primer daily all over my face, this bottle can last up to 4 months.
Revlon Photoready Perfecting Primer has a creamy gel-like form, and its color is a bit like egg white. Since the cream is not thick, I mostly use my fingers to spread the cream on my face without brushes or sponges. For those who have sensitive skin, this primer is a good option since it is oil-free, paraben-free, and talc-free (Talc is considered a cancer risk for ovaries) as well.
From my point of view, this primer works well on my oily skin since I do not have much redness or imperfection to cover. However, it might not work well if you have more serious acne or redness. You might need to look for a suitable concealer or another thick coverage primer.
The bottom line is that I still give it full marks for Revlon Photography Perfecting Primer as it performs "what is the best oily skin primer" must do. It transforms my makeup look from a messy complex to a matte, even, and shine-free finish. It does what it claims on the packaging
Pros
Affordable with smart design
Thanks to its soft and creamy texture, the primer gives you zero effort to blend it out
No skin irritation and small facial imperfection can be diminished
Gives me clean, smooth skin
Contains Glycerine that supports and enhances skin hydration
Cons
Low-coverage; so, the ones with enlarged pores or serious darkness will not be satisfied with this primer.
Best for:
This primer is friendly for all types of skin, even sensitive skin, since it does not contain many chemicals. Moreover, it is obviously a steal for the price and quality it comes at. For those whose skin has enlarged pores or serious hyperpigmentation, this primer will not be your skin savior due to its low coverage. Yet, cooperation with a suitable concealer might steer your makeup application for a better finish look.
2. BEST DRUGSTORE & MATTIFYING PRIMER FOR OILY SKIN - Rimmel Stay Matte Primer, 1 Ounce (1 Count), Makeup Primer, Refines Pores, Stops Shine, Smooths Skin, For Use Under Makeup or as a Standalone Skin Mattifying Product
Rimmel Stay Matte Primer is my ride-or-die best drugstore primer and one of the best mattifying primers for oily skin that I love to share with you. I confirm that it is worth every penny for this primer.
This primer looks great under makeup, and I find it easy to apply foundation and concealer after priming my face with this product. I think because it creates a lightweight layer that smoothen my skin's surface and minimizes the appearance of my large pores. However, Rimmel Stay Matte Primer did not give me complete satisfaction. After 4 or 5 hours, my pores become obvious again with a little grease, especially in my T-zone. I can say that it does help my makeup last long but not 8 hours like it claims. Using blotting papers to remove it is the best solution because it will be worse if I try to pad a layer of foundation powder on it. Fairly, it is not a big deal for me, but I prefer not doing so when I already apply primer.
You can apply this primer without foundation actually if you want to have a simple makeup. However, I can foresee that it will not provide a fine finish makeup look due to its low consistency. I only allow primer standing alone when I have a casual date with my girl friends.
Pros
Cool packaging
Blends easily and produces a smooth matte finish to be ready for makeup application
Shine-controlling for a long duration
Affordable
Fragrance-free
Cons
It does not cover large pores well
Thick consistency that is challenging to apply evenly
Best for:
I highly recommend Rimmel Stay Matte Primer to everyone since it completely fulfills what you require from a good primer for oily skin. It is only unfit for those whose skin has large pores or serious hyperpigmentation. Additionally, it is worth trying to change your opinions about silicone-based products. Although this is a silicone-based primer, it does not give you a heavy feeling and cause any clogged pores as well.
3. BEST OIL CONTROLLING PRIMER & BEST CHEAP PRIMER FOR OILY SKIN - ETUDE HOUSE Zero Sebum Drying Powder - Oil Control No Sebum Powder with 80% Mineral, Makes Skin Downy
Etude House Zero Sebum Drying Powder is the next dish that I cannot wait for more to share with you. I love powder makeup products a lot since I feel secure to set a powder layer as a barrier to protect my makeup from sweat, dirt, etc. I had tried Innisfree No Sebum Mineral Powder before I got Etude House Zero Sebum Drying Powder. You guess that I prefer the Innisfree one, right? Yes, I love it as well, but I can say that its oil control is not that great.
First, let's talk about its design. I have to admit that its cute packaging with a sweet green theme totally grabbed my attention. However, Etude House should invest more in designing to prevail over the Innisfree. The design is weird, while the cotton pad is bigger than the container. When I flip the container upside down to get the powder, the powder gets dropped easily. It is such a huge waste. Therefore, a flat top brush is recommended, and you should have a smaller pad in case you want to do a quick touch-up.
Etude House Zero Sebum Drying Powder deserves to be the best oil-controlling primer. After around 3 hours after applying Innisfree powder, my skin started to be shiny, while Etude House powder could keep my hands free from touching up for more than 7 hours. The finished look is quite matte without a cakey or heavy feeling. However, I do not think that it is suitable for those who have hyperpigmentation like redness or discoloration since it is a translucent white.
An interesting fact is that this powder can treat greasy hair as well. You can pad a little powder onto the hair root, especially at your fringe, to stop grease from sliding on your face. Please remember not to put too much as other people might think you have dandruff dropped onto your black outfit.
Pros
Compact and handful design that takes up little space of your handbag.
Effectively controls oil without causing a flaky surface.
Turns your greasy hair into a fresh look
Cons
Troublesome design (small size tub but big applicator)
It comes with a variety of fragrances, but I do not like it since I prefer wearing perfume
No mirror (because it is a touch-up product, plus it ends the entire makeup process)
No long-lasting (up to 4 hours)
Best for:
Etude House Zero Sebum Drying Powder is a great option for all types of skin since it is a finishing powder; you can freely apply it whenever you feel your skin (both your facial and hair skin) starts to grease. Moreover, this primer is suitable for saleswomen who have hectic schedules for client meetings since it is a savior for not only your skin and your hair but also the entire fresh look with a gentle fragrance.
4. BEST MATTIFYING PRIMER - Maybelline New York Face Studio Master Prime Primer, Blur + Redness Control, 1 Fl Oz
Maybelline Master Prime by Face Studio - Blur and Redness Control is the next one that it would be bad if I did not mention it in this list.
Maybelline Master Prime by Face Studio offers 3 variants of color for your choice, they are:
- Blur + Smooth - Softens uneven skin texture
- Blur + Illuminate - Brightens dull, protected skin with SPF30
- Blur + Redness Control - for redness and acne-prone skin
As the name implies, Maybelline Master Prime by Face Studio, Blur + Redness Control creates a perfect base with blurring all redness caused by pimples or any skin irritations to be ready for a seamless makeup application. However, after 3 hours, I had to touch up a bit since my sweat partially washed down my makeup. Consequently, my redness appeared again. This problem is not so serious since it was back on track after touching up. A plus point for this best mattifying primer is that it is oil-free. I feel safe to use it for my skin since there is no irritation occurred when I suffer from pimples.
Pros
Water-based formula that provides a lightweight finish
Super affordable
Effectively fill in your pores and ease down the redness
Silky and smooth feeling
It can be applied alone for simple makeup
Cons
It does not totally blur the redness on my face like red vein or post-inflammatory. However, it really calms the entire redness on your face down.
It is long-lasting but not that 8 hours; however, your makeup is still in place if you need to pat it down.
Best for:
Maybelline Master Prime by Face Studio - Blur + Redness Control is good for those who have mild hyperpigmentation on your face. Moreover, if you are a lazy girl or busy working lady, this item can exactly matches what you need: it can stand alone perfectly and saves your life.
5. BEST MAKEUP PRIMER - Matte Makeup Base Primer for Face: Elizabeth Mott Thank Me Later Face Primer for Oily Skin - Pore Minimizer, Shine Control Make Up Primer to Hide Wrinkles and Fine Lines - Cruelty-Free Cosmetics - 30g

The last one I'd add to the list is Elizabeth Mott Thank Me Later. For me, it is the best makeup primer for oily skin since it wonderfully locks my makeup application for long hours. I received this face primer from a Christmas Gift Exchange. I did not know which colleagues prepared this gift, but I do want to say thank you to bring this best face primer to me.
Thank Me Later Face Primer comes in 2 kinds; there is a matte pore minimizing primer and an illuminating one. The illuminating version had come after the matte one because the founder used to have oily skin when she was in Hawaii. When she moved to Colorado, the anxiety of controlling excessive oil was replaced by how to deal with dry, dull skin. Long story short, the matte version is for me. This best makeup primer creates a lightweight layer that you barely feel on your face, but it controls grease quite well. I feel comfortable to join in more company activities since grease has no chances to destroy my fresh look throughout the day.
Besides all common primer functions, the extra mile from this primer is that it can blend beautifully with both low and high-end foundations. I can freely apply any foundations that I have in my pocket without worry.
Pros
Long-lasting without a greasy and patchy feeling
The matte-finish formula provides a smooth canvas and diminishes pores
Fragrance-free that does not clash with your perfume
Friendly with your pocket
Cruelty-free, paraben-free
Cons
Feeling of having silicone on my face
Sensitive skin should not go for this primer
Contains chemicals ingredients
Best for:
If you do not want to hurt your pocket and stay shine-free at the same time, this is your best option.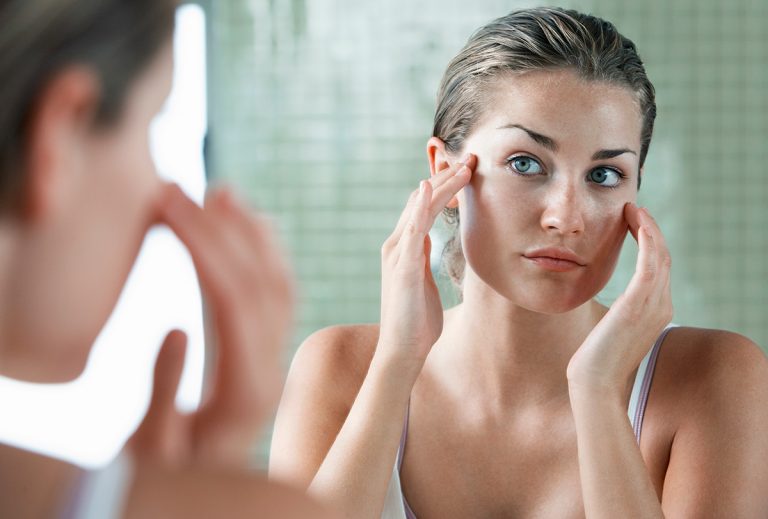 What Causes Oily Skin?
As mentioned above, oily skin is not bad since everyone has oil or sebum in their skin. Sebum is secreted by sebaceous glands under pores, which keeps your skin hydrated, shiny, and glowy.
When it comes to oil production, there are myriad factors as to what causes oily skin. For example, the weather in your environment can dictate how oily or dry your skin is. Your diet is one of the root causes as well. Consuming high-glycemic foods such as dairy products or those containing more sugar can lead to sebum overproduction. On top of that, your genetics can impact how much oil is produced and, of course, your hormones. That is why teenagers' puberty is often associated with acne, and the huge hormonal changes can impact sebum production.
Our bad skincare habit can result in oily skin as well. If you think the more times you wash your face in a day, the more chances to reduce the excessive oil. It is wrong. Because the overwashing leads to oil loss, the oil glands are warned to secrete more oil to keep your skin hydrated. Eventually, it turns the opposite. To wash your face twice in the morning and at night before you sleep with cold water is ideal for oil-controlling.
Besides that, makeup without moisturizer is a common mistake, too. I used not to apply moisturizers since I did not think that excessive oil is the outcome of dehydrated skin. Therefore, to last your beautiful paint for long hours, a non-comedogenic moisturizer is a must.
How To Get Rid Of Oily Skin?
Fairly say, we cannot stop sebaceous glands from producing more sebum since that is how a normal function should be. But we can remove the excessive oil on our face and improve the sebum secretion by (1) improving your cleansing routine with cold water, (2) avoiding consuming high sugar-level foods or dairy products, (3) getting used to products containing Salicylic Acid (BHA), and (4) bearing in mind that oily skin needs hydration as well.
Why Is Primer Essential For Your Oily Skin Makeup?
Primer is a layer you pop on between your skin and the makeup that you are about to put on it. The primer's main function is to prep your skin with a smooth base coat and even to let your foundation adhere easily and last longer. In other words, it gives your foundation something to grip onto and makes your makeup finish more even.
Face primer does not come in only one size to fit all types of skin. There are different types of primers for different finishes and skin types as well. Additionally, there are some primers tailored for different parts of your face, such as the eye, lips, or forehead. To choose the best primers for your skin, it is essential to identify what your skin type is and whether you would apply primer all over your face or just specific areas.
For oily skin, you should go for the best oil controlling primers to have a long-wear makeup with a matte finish. That is a crucial benefit of applying the best primers for oily skin since it keeps your sebum production under control and avoids clogged pores. Further, if your biggest concern is about redness, you can apply primer with a color-correcting function.
Same as how you prep your nails with a layer of base coat to create a smooth foundation, the face primer does it as well. It fills in your pores and minimizes the appearance of them nicely; therefore, foundation and concealer can be blended easily without causing mess up.
Most face primers claim to prolong the flawless makeup look for more than 8 hours. I cannot deny how well primer works for oily skin; however, from my own experience, I still have to remove excessive oil with a tissue after 3 or 4 hours.
Generally, I confirm that face primer is necessary for our makeup routine. Without primer prepping, your makeup easily glides on your face and disappears with the remaining grease and dried powder, which terribly switches off your glow. If you want to stop that nightmare, let's scroll up to see my recommendations .
FAQs
In this part, I will summarize the most common questions about the face primers for oily skin to let you have a general view of this makeup item.
Do I need to apply primer to all over my face or just zones that I want to control oil production?
Based on my personal experience and opinions, I can say that you can apply primer all over your face, and it should be better if you start from the T-zone area and blend it outwards. It creates an entire even canvas for your skin to be ready for a makeup application. However, in these present days, there are more types of primer that are specifically produced for a certain area on your face, like lips and eyes. Therefore, it is not a big problem for you to be concerned about.
Can I replace primer with moisturizer? If not? Which one should be applied first?
Yes, you can if you have dry skin.
Oily skin requires you to apply primer since it builds a wall to separate your skin and the makeup application. If you replace primer with moisturizer, you cannot expect to have a poreless base since it is not a moisturizer's function. Preparing your skin with a primer is like adding extra insurance for your long-lasting and flawless finish. If you are a beauty lover, I believe that spending extra minutes to add one more step with a primer in your makeup routine is such a small thing to deal with.
What is the difference between primers and concealers?
Honestly, there is no major difference between primers and concealers. But to obtain a flawless finish, there is a sequence of makeup that we are encouraged to follow. In a makeup routine, a primer should be applied first to create a base for a foundation to stay on durably, and a concealer is used at last to cover up all dark spots and blemishes on your face. In other words, a primer is key to decide the mood for your makeup look. Therefore, it is worth spending extra two minutes to prep your skin nicely with primer.
Can I apply more primer to make my makeup last longer?
For me, never go extreme, especially in makeup. If you apply more primer with a wish to have a long-lasting finish, the outcome will disappoint you painfully as it will start piling when the foundation is applied. Therefore, with primer, you better make a thin, even layer only as you just need a barrier between your skin and the makeup application. Moreover, since you mention a long-lasting finish, choosing a good foundation matching well with your primer is essential as well.
To avoid dryness and prolong the makeup, it should be perfect if both a primer and foundation have the same formulas since they will blend smoothly. However, it does not mean that they will clash if their formulas are different. The most important thing to know that they match each other is that the finished color from their combination should be similar to your skin tone. Here are some best foundations for oily skin as your references.
The Bottom Line
Same as how you paint a canvas, to have beautiful art, you are highly recommended to prep your skin with the suitable primer for your skin. Although there are many myths about how bad face primer does to oily skin, I hope that my article is informative and helpful to provide you a new perspective about face primer. I also used not to care much about it since I almost surrendered to have a matte finish look.
However, since the day I started padding it on my T-zone, I already made a vow not to be careless with my oily skin anymore since primer is a must to apply. Among 5 products that I share with you above, the champion, aka my best friend, is Revlon Photoready Perfecting Primer, and the first-runner up is Etude House Zero Sebum Drying Powder. As mentioned above, I love Revlon primer since I can blend it even without much effort, and when I have a good primer, I feel super confident to create a "masterpiece" on my face without worrying how long it can last. Etude House Zero Sebum Drying Powder is kind of my face's security guard. Whenever I feel like my hair or my skin starts to come out extra oil, I will assign that guard to hunt down those rebels.
Long story short, I hope that you enjoy my feast of the best choice of primer for oily skin. If you have any comments or opinions about other cool face primers for oily skin, please do not hesitate to hit me up in the box below. I will be right back soon!
Did you like this post about the best primer for oily skin? Why not pin it!