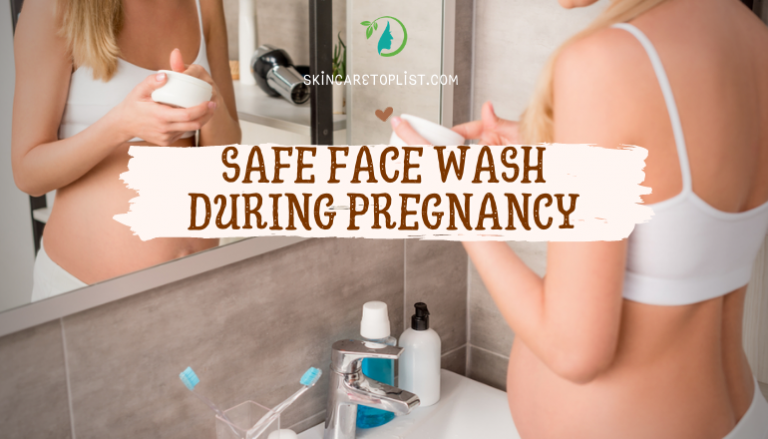 For most women, along with the overwhelming joy of being a mother has always been a considerable concern for skin during pregnancy, which is often made worse due to the hormone changes.
To help maintain good and healthy skin, skincare products have been chosen by modern mothers-to-be. Of all those products, safe face wash during pregnancy is considered the most concerned one.
Should pregnant women use cosmetics?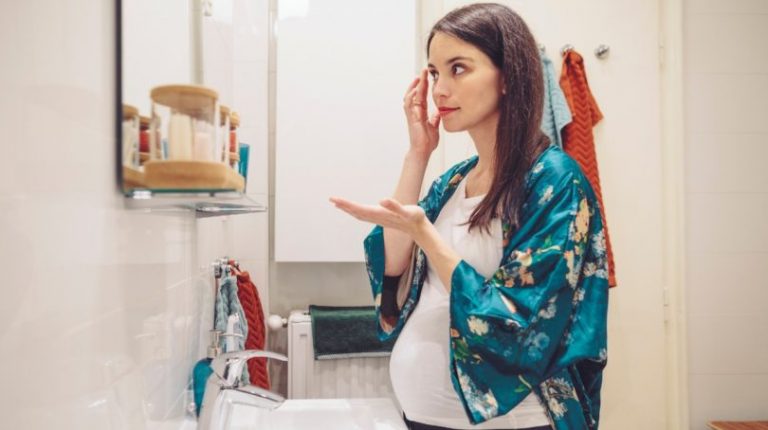 There is an old wives' tale saying: "Cosmetics are harmful to babies, so pregnant women mustn't use cosmetics." However, this saying is not necessarily true as modern cosmetics nowadays have been greatly improved and can totally be safe for babies if moms have sufficient knowledge of their skin types and the suitable product ingredients.
What is your skin type?
Let's start by defining your type of skin. According to many skin researches, there are 5 basic skin types namely normal, oily, dry, combination and sensitive skin.
Why is it important to have different face washes for different types of face skin?
For each of the types, there will be certain particular ingredients that fit. This means expectant mothers should know which ingredients that fit their skin the most so that they can combine them in the products that are perfect for their skincare routine.
Taking this into consideration, cosmetics companies have worked towards separate skincare products specifically formulated for separate skin types. Face wash is one of them.
During the days of pregnancy, most mothers experience terrible skin conditions as their skin becomes more sensitive than ever before, which is a result of hormone changes that are mentioned earlier in this article.
This kind of skin sensitivity is most likely to lead to several problems like acnes, rashes, flakiness and oiliness. Therefore, the mothers' skin type during this time may not be the same as the one before their pregnancy. So, in some cases, mothers have to consider changing their daily skincare products. This also applies to face wash.
Take an example from my own experience when I had to change from my Paula's Choice Resist Optimal Results Hydrating Cleanser, which is perfect for my original dry skin to Botani Purify Facial Cleanser, which is more ideal for my oily sensitive skin during pregnancy.
How to find the right face wash for your own face skin
So what I am focusing here in this article is how you can find the right ingredients in a face wash product that is most suitable for your sensitivity-prone skin during the period of your pregnancy.
The first and foremost rule you must obey is to choose only natural ingredients. Whatever type your skin belongs to, this rule always applies. Nature-originated or organic products minimize the chances of skin breakouts.
The second rule every single mother-to-be should know is to keep miles away from these ingredients:
Retinoids

High-dose salicylic acid

Hydroquinone


Formaldehyde

Phthalates


Sodium laureth sulfate, Sodium lauryl sulfate, Sodium Lauryl Ether Sulfate, Anhydrous Sodium Lauryl Sulfate, Irium


Fragrances

Nonylphenol


Artificial Dyes


Benzoyl Peroxide


Alcohol


Butylparaben, methylparaben, propylparaben, alkyl hydroxybenzoates hay parahydroxybenzoates.


Propylene Glycol, Proptylene Glycol, 1,2-Propanediol, Paraffin, Mineral Oil, Butylene Glycol, Isopropyl Alcohol and Petrolatum


DEA, Diethanolamine, TEA, Triethanolamine


Triclosan


Thiazolinone


Phenoxyethanol


PEG,' '-eth-,' 'Polyethylene,' 'Polyethylene glycol' 'Polyoxyethylene,' '-oxynol-'


3 (2h) -Isothiazolone, 2-Methyl-; Methylchloroisothiazolinone225methylisothiazolinone Solution; 2-Methyl-3 (2h) -Isothiazolone; 2-Methyl-4-Isothiazolin-3-One; 2-Methyl- 3 (2h) -Isothiazolone; 2-Methyl-2h-Isothiazol-3-One; 3 (2h) Isothiazolone, 2methyl; 2-Methyl-3 (2h) -Isothiazolone; 2-Methyl-4-Isothiazolin-3-One
The third tip in line suggests ingredients that are safe for mothers during pregnancy. These ingredients are categorized to treat certain types of skin problems:
For acne and hyperpigmentation: Glycolic acid (small amounts), erythromycin, cephalexin and azithromycin.

For aging skin/ wrinkles: Water, vitamin C, E, K,B3 and green tea.

For dry skin and stretch marks: coconut oil, cocoa butter, peptides and hyaluronic acid (HA)

For sun protection: zinc oxide and titanium dioxide.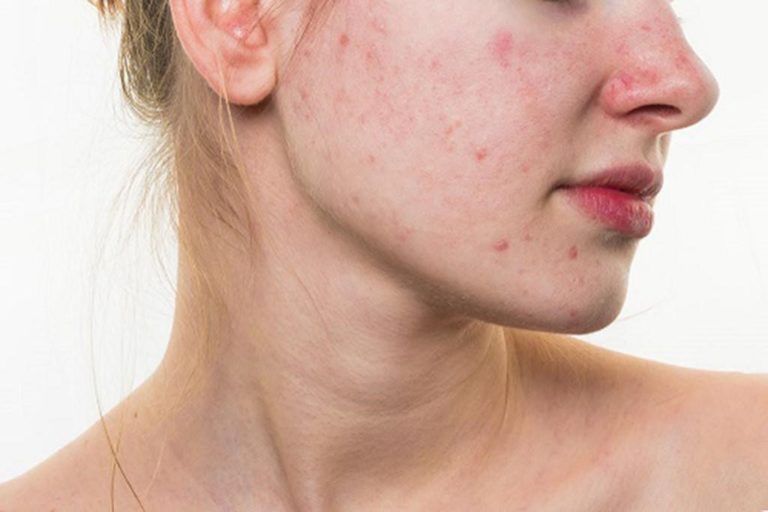 The fourth tip that I think will be useful for most women during childbearing time is to read reviews of the product before you decide to invest money into any face washes. What other people who have used or have been using that product thought about it can be convincing proof of its quality. However, as there are quite many "reviews for benefits" on social media these days, expectant mothers should be highly cautious.
The fifth rule to remember is that choose the face wash that fits the pH level of your own skin. Normally the ideal pH level of a face wash ranges from 5.5 to 6.5. So, try to test this number before you decide to purchase a cleanser for your face.
Apart from those 5 tips for choosing the right ingredients in a face wash, I believe that it's also worth mothers-to-be a look on these pregnancy safe skincare brands. Skincare products in general and face washes in particular of these brands have already been proved safe for pregnant women, so why not give them a try?
Belli Skincare

Earth Mama Organics

Erbaviva Organic Skincare

The Spoiled Mama

BeautyCounter

Botani
Wait! Are you washing your face in the right way?
And last but not least, here's how a safe face wash during pregnancy should be done:
Wash your hands to reduce the risks of bacteria from your hands attacking your face skin.
Pump a pea-sized amount of face wash onto the palm of your hand.

Add a little more water, then make foam. After that, massage over your face for about 2 to 3 minutes.

Rinse with lukewarm water.

Apply a toner to help balance the pH level of your skin as well as keep your skin hydrating.
Conclusion
To wrap up, to enjoy the best of motherhood, women should keep themselves informed with not only childcare advice but also skincare tips. Knowing how to treat the face skin well benefits both mamas and their babies. So, why not go for it now?