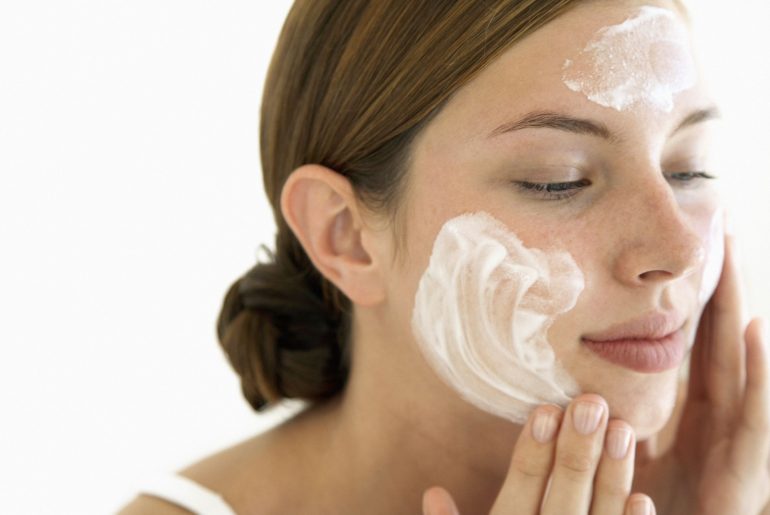 For every woman, body lotion is one of the indispensable cosmetics in the beauty process and skincare becomes smoother.
Currently, there are still many women on the market using body lotion to turn skin tone, comprehensive whitening, and anti-aging for facial skin. However, that is the truth or not.
The following article will give you the most accurate answer to the question "Can I use body lotion on my face?". Now let's explore the definition of body lotion with skincare toplist.
What is body lotion?
The body lotion is a line of skincare cosmetics for the body, hand, foot, and face. Most body lotions come in a liquid form like gel or essential oil.
Inside the body lotion, there are many essential vitamins for the body and nutrients that help the skin become brighter, softer, and smoother with fragrance. With such a good hydrating ability, are you wondering "Can I use body lotion on my face?". The answer is below.
Can I use body lotion on my face?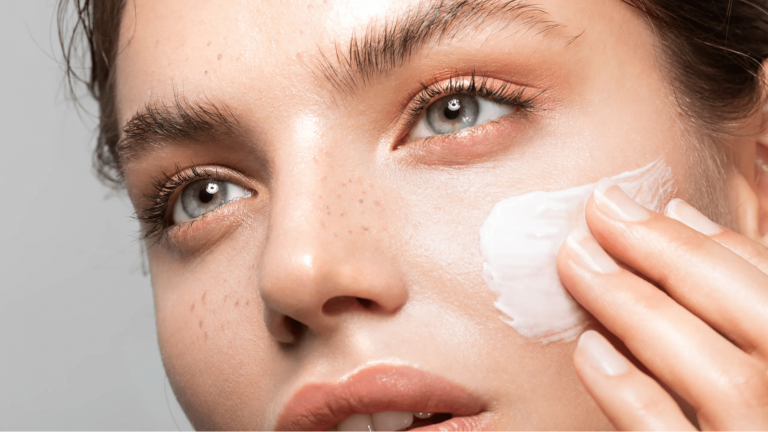 According to the famous international cosmetic expert Ginger King, body lotions and specialized face creams vary greatly, so it is best not to use body lotion on the face.
Why should you not use body lotion on your face? For several reasons are as follows:
Body lotions have a lot more moisture than face creams
The characteristic of body lotion is that it has a lot more moisture than face creams.
Facial skin has a thinner structure than body skin. If you use body lotion on your face, it will create a feeling of squash, greasy pores, and pores leading to acne.
Meanwhile, if you use body lotion for other areas of your body, the body lotion's ultimate hydration capacity can replenish essential moisture to the skin.
In particular, facial skincare does not contain any artificial fragrances and scents such as body lotion because facial skin is very sensitive to synthetic fragrances, easily allergic.
The body does not require any special care, just apply the lotion evenly after bathing, gently massage until there are no more white spots on the body. Because body products often contain more water than oil content.
Different in intensive nourishing skin properties
The face cream line is very carefully divided according to the characteristics of each skin type.
For example, face creams are available for combination skin, dry skin, oily skin, acne skin, prone skin, aging skin, sensitive skin, ... However, body lotions are not divided by skin type.
Body lotions are not suitable for people with sensitive skin, acne skin, or oily skin.
Also, body lotion does not focus and prioritizes facial uses such as pore clean, oily treatment, and acne treatment instead of just moisturizing and whitening.
Facial skincare products often have nutrients to create a sunscreen to help protect the face better when exposed to the sun.
However, the body lotion does not have the function of protecting the skin in the sun because the sun protection index of the body lotion is much lower than the specialized facial skincare.
Depends on the thickness and texture of the individual skin
Because of the different functions, body lotion is not a great choice for the face. Also, the answer to the question "Can I use body lotion on my face?"
It also depends on the thinning of the skin and the skin texture of each person.
According to scientific research, facial skin is about half thinner than other areas of the body, and thinner than the skin of the elbows, elbows, heels, or ankles by one-fifth.
That is not to mention for many people whose facial skin is especially thinner and more sensitive than ordinary people.
They easily experience itchy skin, redness or peeling, and even visible blood vessels on the skin of the face. It can be said that facial skin is much more sensitive than whole-body skin.
Is body lotion bad for your face?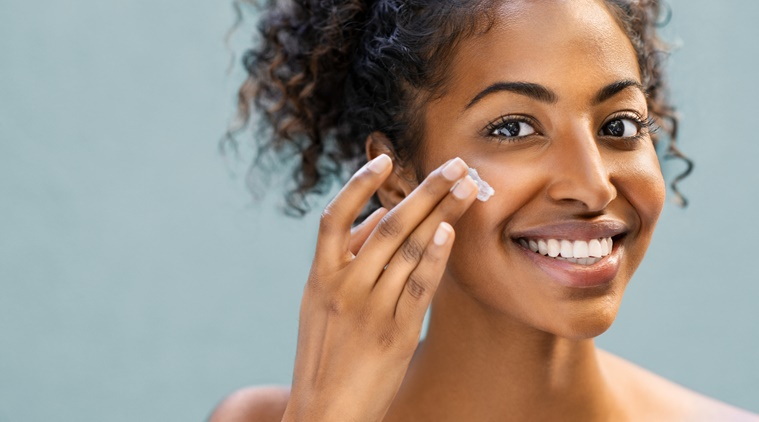 Body lotions are not bad for your face. But it only works best when you treat the skin of other areas, not your face.
Also, body lotion is bad for sensitive skin, oily skin, acne-prone skin, and irritated skin types. Body lotion does not go into use by the specific needs of the facial skin.
If you use a body lotion for sensitive or acne-prone skin with strong sebum glands, it not only irritates the skin but also causes the skin to become clogged with pores, become rough, lack elasticity, and much worse than before.
For people with inflammatory skin diseases such as psoriasis, eczema, they should not apply body lotion on their face. Body lotion just doesn't hurt too badly for you to have healthy skin.
As such, body lotion does not affect healthy skin but is not suitable for sensitive skin types, acne skin, and oily skin.
According to dermatologists, body lotion should not be used during the day because the fat gland activity is so strong that your skin is prone to irritation, swelling, or inflammation due to the effects of smog.
The maximum sun protection factor of the body lotion is from 15 to 30 SPF. This sun protection rating is not considered ideal.
To really find face cream or body lotion with a proper sunscreen standard that meets your skin needs, don't forget to visit skincare toplist for more useful information.
Conclusion
The body lotion is a reliable companion to accompany you through puberty and the skin structure has stabilized.
However, for your facial skin to be cared for to become smooth and bright, you should use a skin cream dedicated to your face type instead of body lotion.