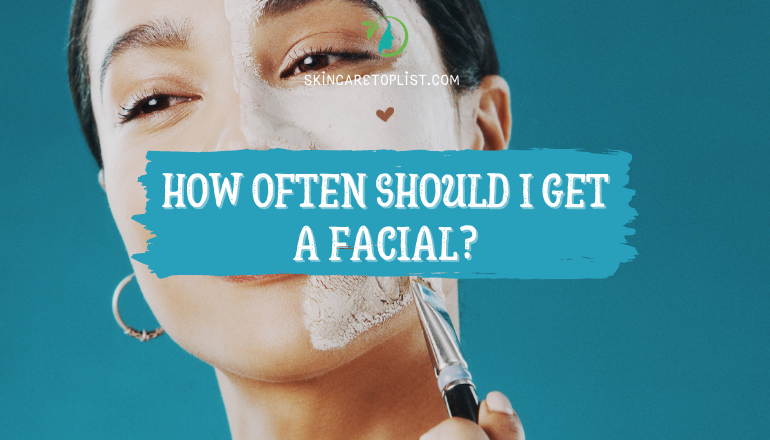 In skin care, many people give up because they do not know proper skincare and answer the question "How often should I get a facial?". Because many people work hard to find expensive services and products loved by many superstars, they do not understand their skin.
Remember that the frequency of your facials is closely related to your skin type and others.
There are many services and products that are suitable for other people's skin but not your own.
Through this article, you can find the answer to the question "How often should I get a facial?" to improve skin in a snap.
Factors to consider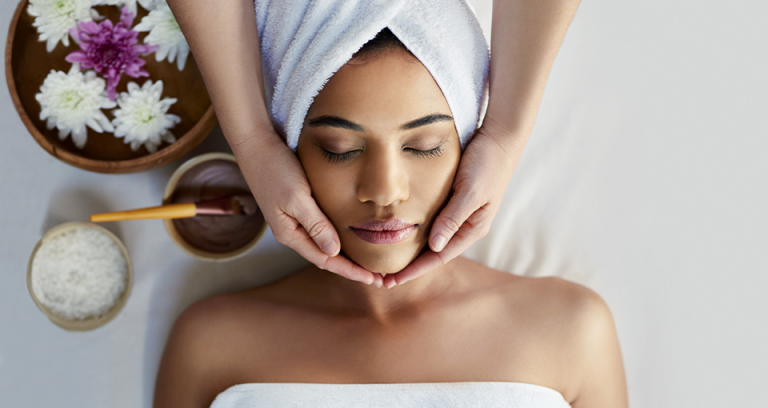 Before getting a facial, you need to consider several essentials to schedule proper skincare and on schedule.
You need to have a clear understanding of your skin type, your skin age, certain problems such as acne, acne scars, concave scars, dark spots, and skin goals.
Understandably, if you understand the above criteria, you can choose the products that are suitable for your skin as well as your skincare regimen.
Do not be too optimistic if you do not have acne or pigmentation so you do not need to see your face and get a facial every month.
Facial treatments are often given after considering the above factors and having specific and detailed therapy.
Another plus point when you get a facial at a spa but not at home is that you get a free consultation by experts and support after intensive acne treatment.
So how is the facial care process at the spa that many people choose so much?
Skincare process at the spa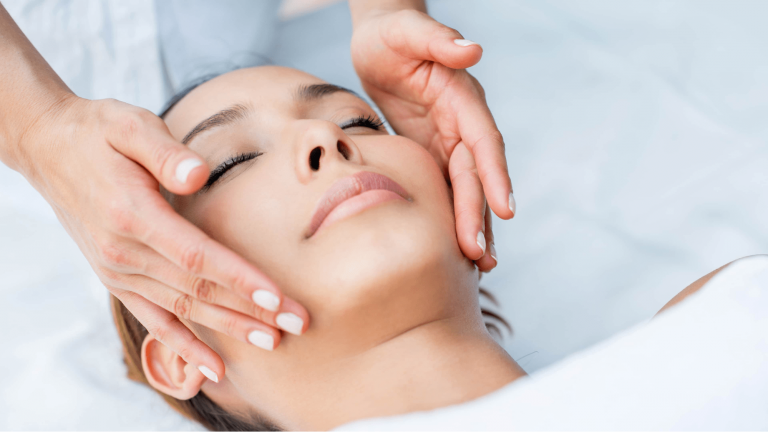 The process of facials at the spa includes the following basic steps:
Step 1: Clean skin including removing make-up, washing face as well as massaging with facial cleanser or facial foam.

Step 2: Exfoliate your skin to make your skin look fair and white.

Step 3: Steam, absorb oil, dirt, and acne that exist on the face.


Step 4: Massage your face to help blood circulation and relax your facial muscles to reduce wrinkles.

Step 5: Apply a mask with many nutrients. At the same time, massage your neck, shoulders, and hands to relax completely.

Step 6: Apply toner and facial moisturizer, facial oil to the skin to balance pH and hydrate the skin.

Some notes
Before starting your treatment, you should not forget to have your skin checked first to be able to determine if your skin is prone to irritation to certain ingredients in the treatment.
In addition, dermatologists often advise those in need of beauty to go to a reputable spa and understand their skin type instead of going to a spa randomly.
Besides, if your skin is suffering from acne or some skin problems, you should consider letting the wound heal first before taking care of your face at the spa.
A cosmetologist will prepare a mask specially designed for your skin. It hydrates the skin and improves pores. It also contains ingredients that reduce pigmentation and make your skin firm.
Should I get a facial?
The facial skincare process at the spa helps you not only relax mentally but also feel comfortable in the face, body, and body.
In addition to the basic facial skincare steps mentioned above, you can experience additional skin treatments with modern machines such as pore vacuums, electrophoresis machines, skin scanners, ...
The skin is rejuvenated and smooth. natural membrane with normal but extremely high efficiency.
However, to ensure and get the best quality, you should choose reputable spas, skilled professionals to take care of your facial skin.
Besides, hygiene is also very important. Specialized tools or machine equipment must be cleaned, disinfected, and disinfected. Or towels, robes, and sheets must also be washed and sanitized regularly.
Price is also an item you should keep in mind, to avoid mistakes and avoid phishing spas, you should ask the staff to quote the spa's service packages first.
In case you can't get regular facials at the spa, don't worry! Best Face Exfoliators & Scrubs for Mature Skin You Should Be Using Daily might be another option for you.
How often should I get a facial?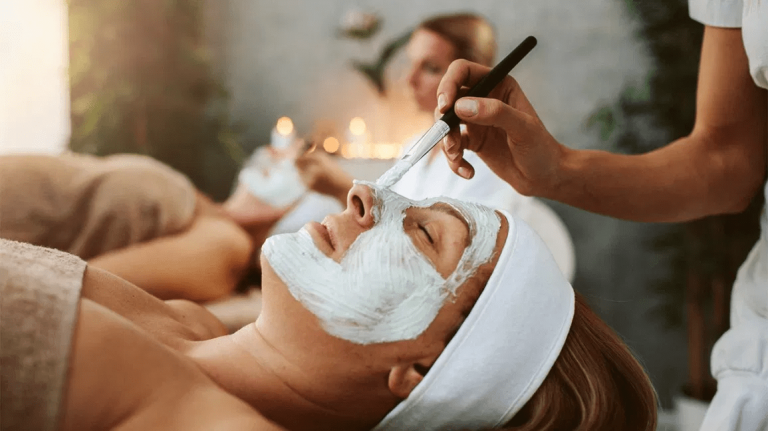 One of the questions women are interested in is "How often should I get a facial?".
The answer is if you are a busy person, treat yourself to a spa facial once a month.
If you have more time and beauty goals than many people, you can visit the spa with a frequency of 3 to 6 times a month.
Your skin also needs time to rest, so don't overdo it on your face and make it worse.
In addition to participating in scheduled facials at the spa, you can join the following article 10 Best Face Washes & Cleansers for African-American Skin to choose home skincare cosmetics.
With life increasingly hustle and bustle to take care of everything from office work to family. Many women still choose beauty methods at home from natural products, but the percentage of women going to beauty spas continues to increase every day and this is an effective choice.
Coming to the beauty spa, you not only enjoy a comfortable and cool space, have skincare to relax your mind, but also help your health improve quickly and better.
Beauty services are combined with massage to help blood circulation, bones, and joints more supple, helping you sleep better.
For those of you who often work at night and often stay up late when this situation lasts for a long time, tired, always feel sleepy, the best solution for you right now is to go to Spa.
You should experience body massage to help blood circulation, better health, better than spiritual people.
Conclusion
"How often should I get a facial?" is not just purely a question. It reflects the urgent and powerful need for women.
Hopefully, through this article, you have an answer for yourself as well as keep some small notes to avoid overuse of getting a facial, making your skin worse.