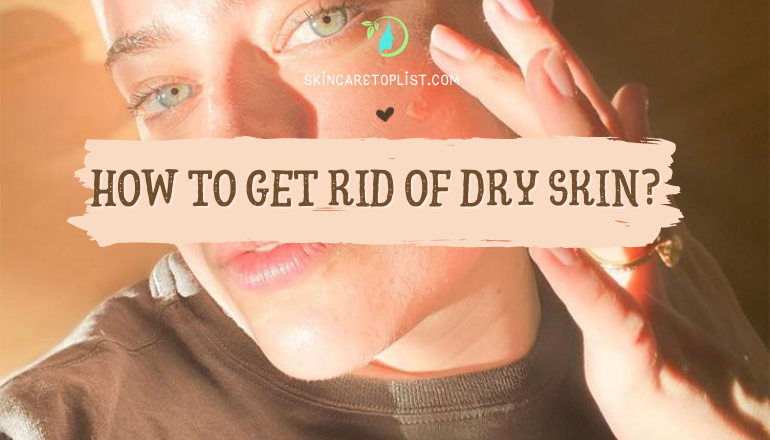 How to get rid of dry skin is the top question asked by many girls, because your skin shows not only your external beauty but also your inner health.
As the body's first line of defense, the skin is susceptible to damage and dryness without proper care.
For her with dry skin, dry skincare becomes more and more difficult, especially in places with hard skin such as elbows, ankle, or personal eyes.
Besides, dry skin also makes the makeup process not so easy. So how to get rid of dry skin? Please read the article below to understand the cause and treatment of dry skin.
Why do you get dry skin?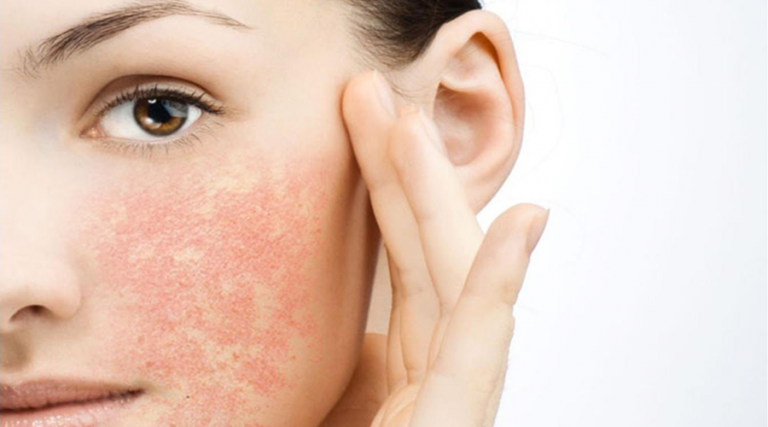 Dry skin will show up clearly when you feel the skin shrink and feel rough to the touch when swimming or showering. Your skin will flake, crack, and get a red rash.
Your skin may even have cracks deep enough to bleed. For many people with severely dry skin, the skin turns ash-gray.
Once your skin develops the following symptoms, consider carefully whether your dry skin is caused by objective or subjective factors.
Objective reasons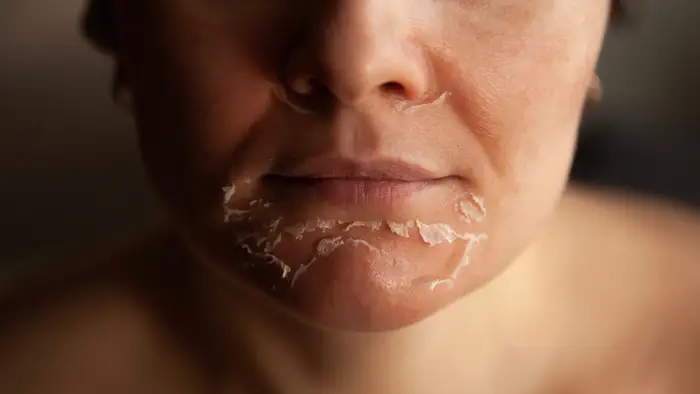 Objective reasons that why do you get dry skin can be closely related to dry weather, your age, heavy chemical exposure, or your regular hot bathing habits.
The weather is too cold or too hot can cause sensitive skin like lips or face to become rough and dehydrated when going out.
Meanwhile, in case of exposure to chemicals such as strong detergents in dish soap, detergent, or soap, you need to wear gloves to minimize skin contact to the lowest level.
Also, the age factor of the skin has a significant influence on the skin. As the skin gets older, the skin begins to age and loses collagen, giving the skin a good elasticity and tightness like in adolescence.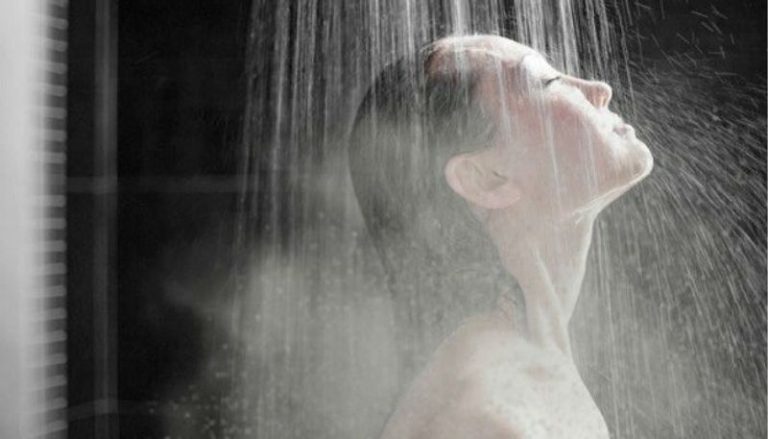 At the same time, bathing in hot water too often is also one of the causes of enlarged pores and the loss of sebum in the skin, making skin drier. The high temperature of the hot water causes the lip barriers in the skin to be broken down and severely lose moisture.
Subjective reasons
Contrary to the objective cause above, the subjective cause leading to why you get dry sin comes from problems inside the body such as lack of water, or diabetes, hypothyroidism.
For the cause of getting dry skin due to dehydration, you only need to drink 1.5 to 2 liters of water every day; your skin will improve.
Unlike the cause above, if you have diabetes or eczema, or psoriasis, the skin on your hands will gradually become red and itchy, making the process of getting rid of dry skin extremely difficult.
Severe dry skin can cause your hands to crack to the point of bleeding. So how to fix really dry skin?
How to get rid of dry skin?
Sun protection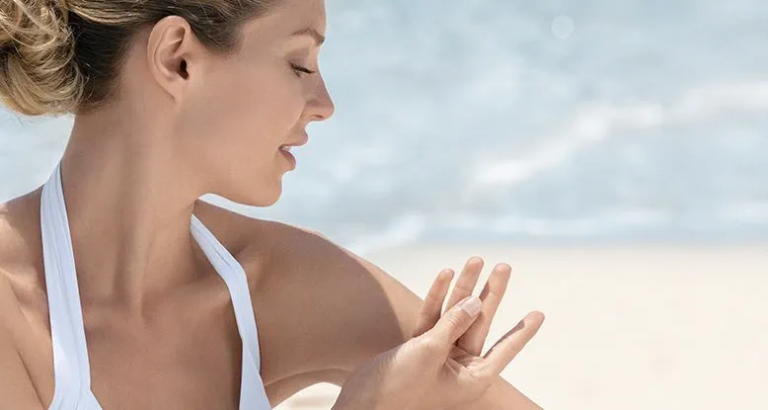 To minimize dry skin, you need to avoid direct skin damage, such as the sun.
You should wear sunscreen with an SPF of 30 or higher and wear it tightly from head to toe so that your skin does not become dry and severely dehydrated.
Currently, on the market, there are many lip balms with an SPF of up to 15, making many girls no longer lack confidence because of chapped lips when the weather is too cold or too hot.
Moisturizer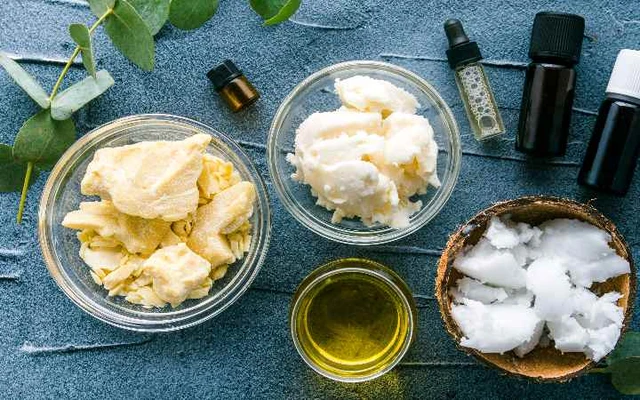 If you are wondering what is the best thing for dry skin, then moisturizer is the perfect answer. Moisturizer is one of the best ways to clear up dry skin.
Choose an ointment, body cream, or body butter with a concentrated nourishing texture suitable to apply after bathing.
You should not use body lotion too much because its nourishing texture is thinner, and the skin moisturizes lower than body cream or body butter.
If you have dry skin, keep a box of hand cream or facial moisturizer on hand every time you wash your hands or wash your face.
Let's choose moisturizers with soothing ingredients like petrolatum, glycerin, hyaluronic acid, lanolin, urea, dimethicone, or lactic acid.
If you want a clear effect, you can try the following post 11 Best Bar Soaps for Dry Skin Make You Breakup With Dehydrated Skin to combine bathing and topical.
Clean skin with olive or coconut oil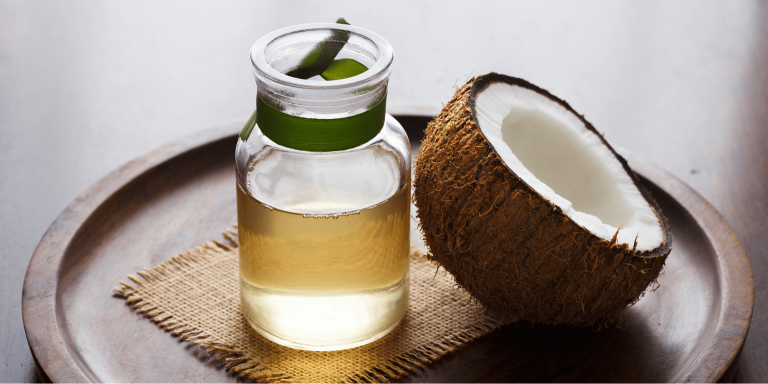 How to clear up dry skin? Dry skin also needs to be cleansed like oily skin. But to avoid skin losing moisture and elasticity, clean dry skin with olive oil.
Dry skin tips for olive believers are to rub the oil on the skin and apply a warm towel to absorb nutrients faster into the skin.
As for coconut oil, you can leave it on overnight to replace the lost water on the skin each day.
In addition to using coconut or olive oil, you can also use other dry skin care products that are alcohol-free, alcohol-free, or AHA or retinoid. What you need to do is not that the skin becomes brighter or whiter; it is to keep the natural oils in the skin.
Massage with almond oil, soak in oatmeal, or steam essential oils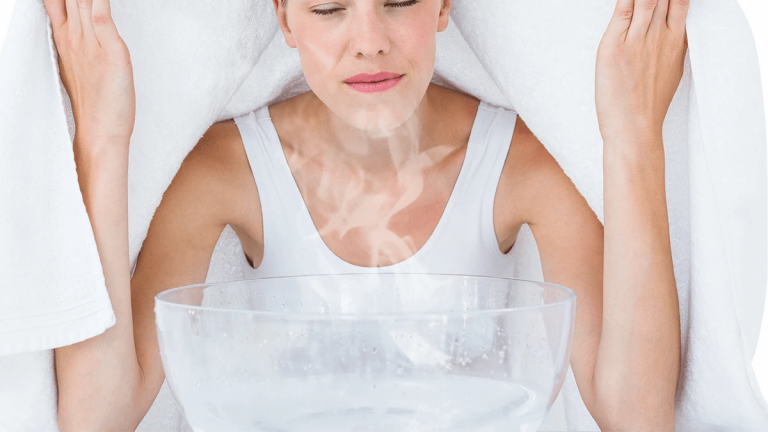 Almond oil massage did not sound unfamiliar to those who love vitamin E-rich oils that help brighten skin and prevent antioxidants.
Almond oil has an advantage over many varieties because it doesn't stick to the skin, but feels comfortable during the massage.
If you want your skin to be more carefully cared for, massage your face and body by massaging with essential oils like lavender.
Some people even soak in oatmeal with high protein content to maintain maximum moisture for the skin.
Make the most of your humidifier's efficiency
A humidifier helps dry, hot air around it become more negative ions and helps skin drier a lot.
If you are wondering how to get rid of dry skin, do not hesitate to choose a suitable humidifier to improve the air quality as well as the surrounding environment to prevent skin peeling.
If you still haven't found the right humidifier for your skin, check out the following article 5 Best humidifiers for dry skin, for more choices.
Sum up
Dry skin tips above will help you better protect your sensitive skin and make you more confident when you hang out with friends.
Hopefully, after this article, you will understand your skin better and improve the dry skin condition.
Thank you for reading!
Recommended Resources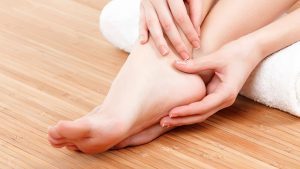 How to Remove Dry Skin From Feet? – Tips for Overall Beauty
In order to have an overall beauty, every single detail on our body deserves to be cared for carefully. As for skin care, modern women increasingly know how to cherish their delicate skin with many kinds of beauty products as well as creative skin care methods.