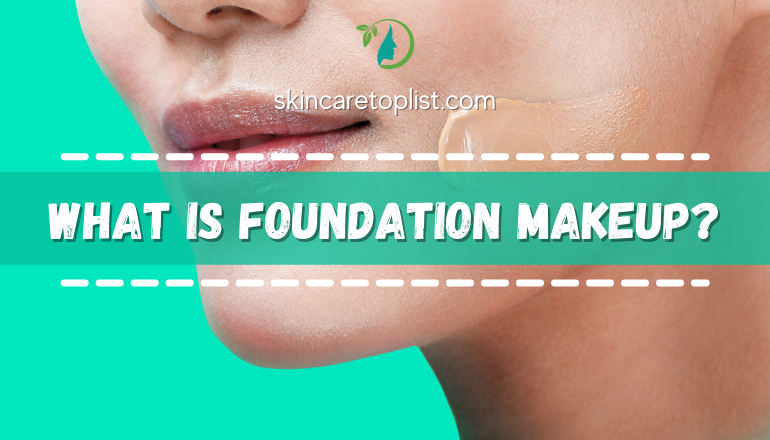 Besides mascara, lipstick, foundation is an indispensable part when it comes to makeup. But to be proficient in beauty, you must understand the definition and choose for yourself the perfect product.
If you are finding the answer to "What is foundation makeup?" you should definitely read this article.
What Is Foundation Makeup?
Foundation is a makeup cosmetic with a variety of colors for different skin colors. What does foundation do? They are used after primer to even out skin tone, conceal imperfections, and brighten the skin, creating a coating to give you a beautiful skin base.
This product is wonderful in perfecting beauty that women love not only for its convenience but also for its versatility. Besides skin color, the foundation can also moisturize and make a slight lip base.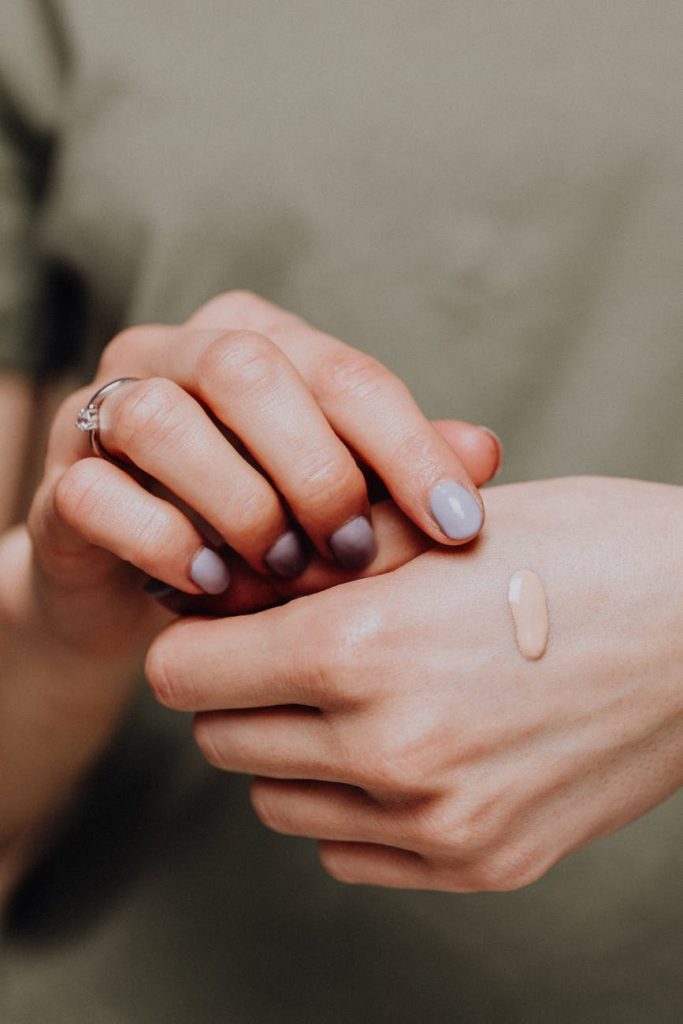 Thanks to the improvement of foundation cosmetics companies, there are more and more new foundation make up lines for each skin type to meet the beauty needs.
Types Of Foundation Makeup
As we have mentioned, there are several different types of foundation makeup, but they are classified into five categories in general. And in this section, let's learn how to distinguish those types.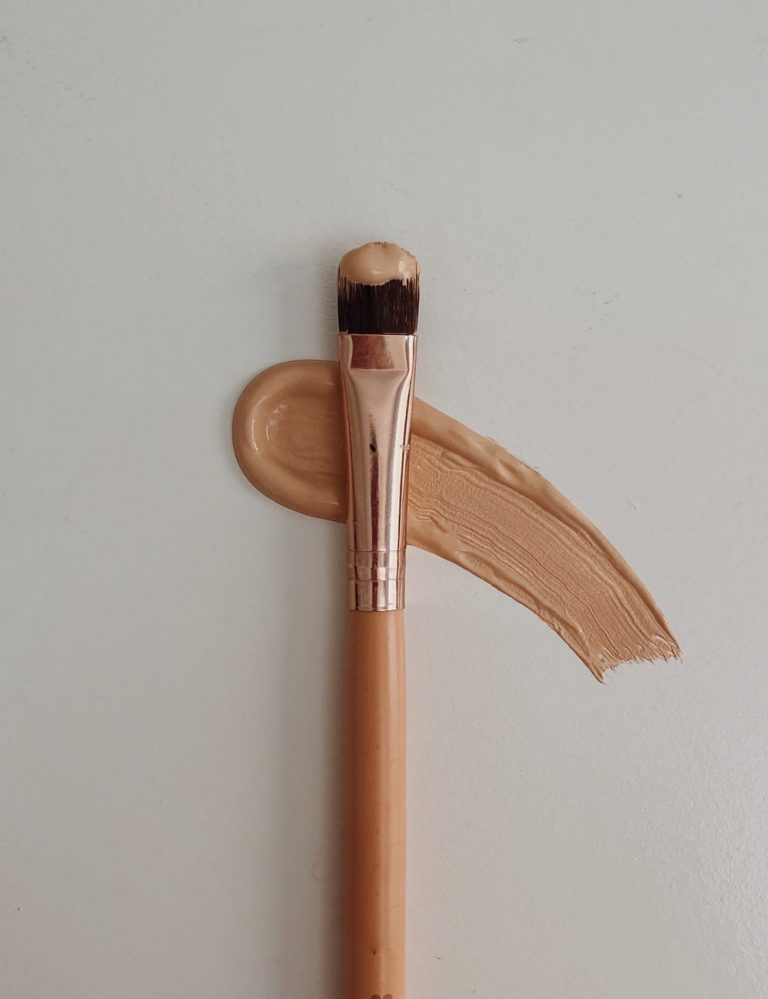 Liquid Foundation
Liquid foundation is the most commonly used form as it is suitable for most skin types and is a great choice for everyday makeup. This type of foundation has a high percentage of water, so it is easy to stick on the skin with a very good moisturizing ability.
A liquid foundation gives a very light and natural finish, but it will not cover blemishes well.
Cream Foundation
Cream foundation is divided into two types:
Stick Foundation: A solid foundation that completely covers skin imperfections, suitable for bridal or night parties that need bold makeup.

Creme Foundation: A thick foundation with oil suitable for dry skin or dry combination, so you should apply this foundation while on stage because it will give a better skin base under the light effect than in natural light.
Mousse Foundation
This type of makeup foundation has good coverage. You can feel light moisture when you use it, so it works well with oily skin. In addition, mousse foundation is easy to apply and takes less time than other products. This is a quick solution if you don't have much time or don't need too much makeup.
Makeup Powder Foundation
This product line is highly appreciated for its coverage and long-lasting when applied to the skin. Moreover, it has a very compact design to take with you and use at any time.
Serum Foundation
Serum foundation has a very liquid texture with thin to medium coverage, easy to apply multiple layers without being thick, helping to bring a smooth, bright, natural foundation. Serum foundation also contains skincare ingredients such as vitamins, oils, natural extracts, etc., which is similar to those found in skin care products.
However, they cannot replace regular skincare products, so it is still necessary to have a layer of moisturizer and sunscreen before applying makeup. Serum foundation is generally suitable for all skin types. However, if your skin is very oily, don't forget to use an oil-control primer first, and if you have a dry skin type, moisturize before using foundation.
Pros And Cons Of Foundation Makeup
What are the pros and cons? Most foundations have good coverage and concealment. They have a good moisturizing ability for dry skin and effectively control oil for oily and combination skin. The long-lasting ability of the foundation will suit bridal makeup, dinner parties, photography, and important events where you need to wear makeup for long hours.
But on the other hand, good coverage suffocates your skin if you apply too much. In addition, the foundation has a high grip, so you must remove makeup thoroughly if you don't want clogged pores or pimples.
FAQ's About Foundation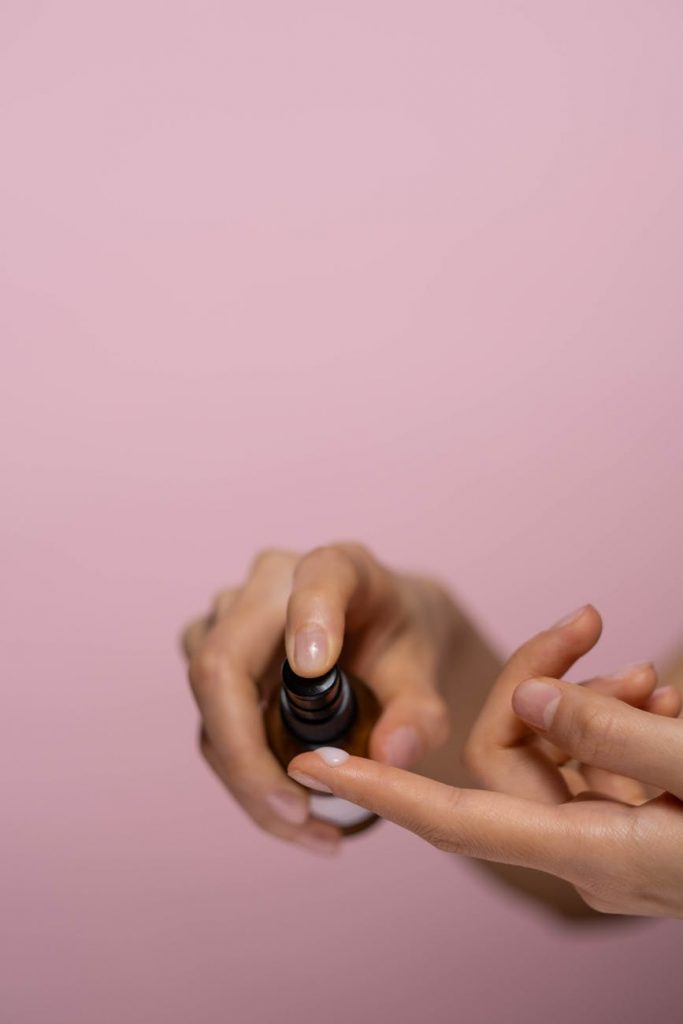 What are the different finishes of the foundation?
There are three types of finishes of foundation:
Natural finish: It matches your skin tone, creating a very natural base for you.

Matte finish: This is the perfect finish for those with oily skin as it doesn't cast any shine on your skin.

Dewy finish: This finish is great for a radiant and luminous finish, perfect for those with dry skin.
What types of foundation coverage?
Foundation coverage is divided into the following types:
Sheer coverage: It refers to foundations with light coverage for those who don't have many flaws or want a foundation that looks as natural as possible.

Medium coverage: Moderate coverage with minor imperfections, creating just enough coverage to make you more confident with your skin tone.

Full coverage: This foundation of beauty covers all imperfections and gives you a complete base. The suitable full-coverage formula can even conceal tattoos.
What foundations suit best for large pores?
The condition of large pores causes trouble when applying makeup. But don't worry; choosing foundation lines with thick texture and great coverage will help you overcome these difficulties.
What foundations can be used for textured skin?
Textured skin is a condition when the surface of the skin becomes dry and hard. The most common causes of this issue are sun damage, age, or diet. It isn't easy to apply foundation on textured skin. However, you can still find products that contain a lot of water like liquid or serum foundation to help completely moisturize when applying makeup.
Conclusion
What is foundation makeup? To summarize, the foundation is a type of product used to give you the perfect base for your makeup. It is divided into many different forms to suit different skin types and purposes. Hope you have gained new and useful knowledge after reading this article. Have fun!