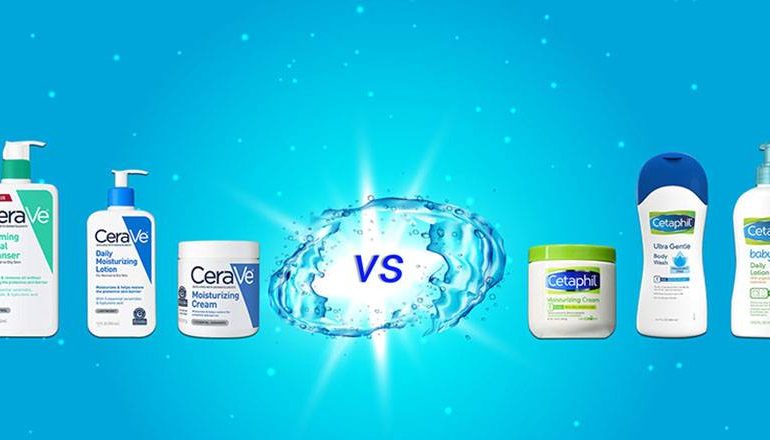 Cetaphil & CeraVe are brands synonymous with gentle skincare. After all, both brands are quite popular and effective when it comes to a basic skincare daily routine.
They are responsible for some of the most potent solutions in the form of body lotions, cleansers, and moisturizers that are dermatologist tested and recommended.
So it's only natural to get confused when choosing between Cetaphil vs CeraVe. Most people do. And that's when articles like these can be of immense help. By the end of the post, you will have certainly made up your mind about which brand and its products are the most suitable for your particular skin type and condition.
CeraVe vs Cetaphil - Why Are They So Popular?
Cetaphil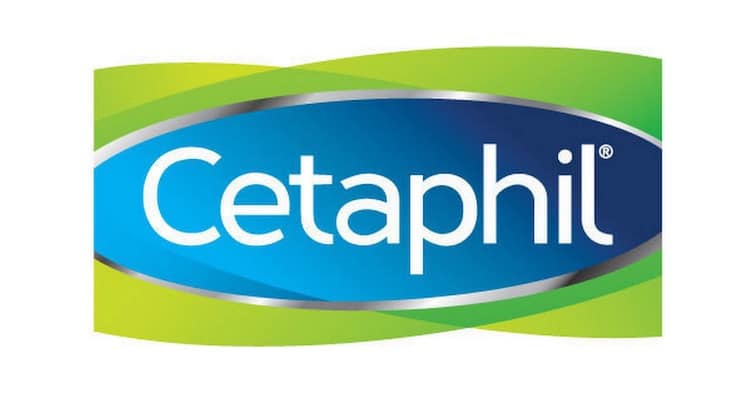 Let's start with Cetaphil. The brand came into existence in 1947 with its first-ever cleansing lotion formulated by a pharmacologist for patients dealing with common skin concerns. And it didn't take time for Cetaphil to became a major hit among skincare professionals, dermatologists, and even pediatricians.
The original Cetaphil Cleansing Lotion is available even now. Along with a wide range of cleansers, moisturizers, and lots more.
But why is Cetaphil so popular in the skincare industry? Simple because Cetaphil formulations are gentle, non-comedogenic, lipid-free, and non-alkaline. In simple words, mild enough to suit even the most sensitive skin types.
Moreover, Cetaphil products contain ingredients that attract and hold moisture instead of destroying it, like in the case of most bar soaps. Also, the cleansers of Cetaphil have a very light acidic pH level.
CeraVe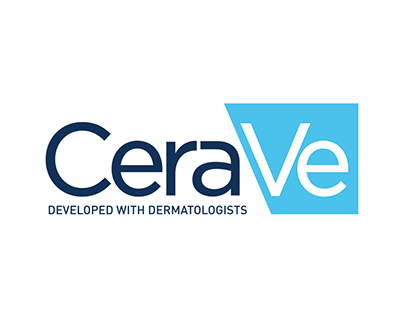 Moving on to CeraVe, the brand entered the skincare scene in just 2005. With only a single cleanser, moisturizing cream, and moisturizing lotion. Although it now offers a full-blown line of skincare products, like sunscreens and body washes as well.
The advanced formulas of CeraVe, no doubt, are very effective when it comes to repairing damaged skin. Obliterating stubborn acne while also hydrating dry or oily skin gently. The formulations are irritant-free and ceramide-based. So they strengthen natural skin protection and moisture without aggravating skin sensitivities.
And the best part about CeraVe as well as Cetaphil is that their products are suitable for all types of skin. No wonder both brands have attracted such a huge, devoted following.
CeraVe vs Cetaphil - How We Tested the Products
So here's the breakdown of products manufactured by both CeraVe and Cetaphil.
What matters the most in terms of testing is the application, feel or texture, scent, and longevity of the formulas. That said, here's all you need to know…
Facial Moisturizers
In this department, the two products up against each other are the Cetaphil Daily Facial Moisturizer and CeraVe Facial Moisturizing Lotion. Both are equipped with SPF; Cetaphil with SPF 15 and CeraVe with SPF 30 (the superior choice of course).
Speaking of superior, CeraVe has a slight odorless lotion smell, which feels more pleasant to the olfactory senses. Even though both facial moisturizers are fragrance-free i.e. the most suitable for sensitive skin, Cetaphil's moisturizer has a slightly chemical scent.
Also important to note is that the CeraVe moisturizing formula has a thicker consistency than that of its competitor. No doubt, a thicker consistency for a moisturizer is a better choice in terms of application. On top of that, the thicker texture of CeraVe leaves your skin feeling moisturized and hydrated for a longer time.
Now let's move on to the ingredients list. For long-lasting hydration, 3 primary ingredients are a must. These include cholesterol, ceramides, and hyaluronic acid. And all of them boost your skin's natural protective moisture barrier to retain elasticity and hydration.
Hyaluronic acid alleviates dry skin while also reducing the visibility of wrinkles and fine lines. Ceramides are nothing but lipids that protect your skin against conditions like eczema, dryness, aging, etc. As for topical cholesterol, it boosts skin elasticity and prevents the formation of dermatitis, eczema, and the like.
Keeping that in mind, making the choice between CeraVe vs Cetaphil becomes easier. Because it's the CeraVe facial moisturizer that contains all 3 ingredients. On the other hand, the Cetaphil formulation doesn't have even a single one.
This goes to show that CeraVe does a better job when it comes to preserving your skin's elasticity, locking in moisture, and providing long-term anti-aging skin benefits. While Cetaphil just offers instant relief.
Moisturizing Lotion Creams
Body lotions are also formulated for moisturizing the skin. But since these cover your body's skincare needs, lotions are supposed to have a relatively lighter consistency than facial moisturizers. That way, it becomes easier for you to spread the lotion over your body. And it becomes easier for your skin to absorb the lighter texture quickly.
In that context, you should know that the CeraVe Moisturizing Cream has a gel-like, soft consistency. While the Cetaphil Moisturizing Cream has a slightly thicker yet smooth texture. But both are suitable for dry skin and sensitive skin while also being fragrance-free.
However, the fact doesn't change that CeraVe is more convenient to spread. This also means that you can use a small amount for every application. Meanwhile, Cetaphil's thicker consistency implies using slightly more for moisturizing effectively.
What about ingredients? Once again, the Cetaphil brand doesn't include basic moisture-retention ceramides. And no hyaluronic acid either. But CeraVe does, along with coconut-derived fatty acids. That leave your skin feeling even softer and smoother.
Facial Cleansers
After all, the job of a facial cleanser is to get rid of dead skin cells, excess oil, dirt, and even makeup from the skin. But the best ones also exfoliate the skin and unclog your pores. All this without interfering with or ruining your skin's natural moisture barrier. Enter the CeraVe Foaming Facial Cleanser and the Cetaphil Gentle Skin Cleanser.
Both cleansing formulas get the job done without causing excessive dryness. The job here is also to fight breakouts. Moreover, both CeraVe and Cetaphil are fragrance-free and suitable for daily use.
It's just that the former offers a foaming formulation, which is easier in terms of application. But you require 2 pumps for lathering the entire face. As for Cetaphil, even a small amount goes on flawlessly. Nonetheless, it's CeraVe's facial cleanser that has a comparatively softer feel because of its foaming texture, which is easier and quicker to wash off as well.
You should also know that foaming cleansers leave the skin feel clean and moisturized for a longer time than slippery liquid cleansers. So in the case of Cetaphil, this long-lasting hydration effect is missing.
Now here's the catch. Foaming facial cleansers, more often than not, are infused with SLS (sodium lauryl sulfate). It's the very foaming agent in the formulation. SLS is a harsh surfactant that is often a part of floor cleaners and detergents. And you don't want that to be a part of a facial cleanser now, do you?
So even though CeraVe is equipped with hyaluronic acid, 3 essential ceramides, and niacinamide, Cetaphil is the healthier option because it's a non-foaming, SLS-free daily cleanser. One that's also hypoallergenic, clinically-tested, and dermatologist-recommended.
Therefore, you have to choose between one facial cleanser that has better, longer-lasting moisturizing benefits, but with harsh SLS (i.e. CeraVe). And another facial cleanser with no SLS, therefore a more suitable option for sensitive skin (i.e. Cetaphil). However, this one doesn't provide the resilient hydration your skin sometimes demands.
Dermatologist Recommended
Needless to say, all products formulated by CeraVe and Cetaphil are dermatologist tested and recommended. Even so, CeraVe emerges as the superior choice because the brand incorporates hyaluronic acid into its formulations.
Facial cleansers, moisturizers, and body lotions with this hydrating ingredient are better in every aspect. Because hyaluronic acid has the ability to hold water 1000x its weight. So these formulas do a more thorough job of supporting the skin's natural moisture barrier while also retaining hydration and eliminating acne-causing bacteria.
CeraVe is a more strongly dermatologist-recommended brand also because its products are infused with essential ceramides and fatty acids. Both improve your skin's chemistry to a great extent while further strengthening the moisture barrier.
CeraVe vs Cetaphil - Which Is Better?
As far as the more preferable brand, it's CeraVe. And that's simply because their products are newer. I mean most Cetaphil formulations were created back in 1947 by a pharmacist who used the technology, ingredients, and resources available at that time.
As for CeraVe, its products are cooked up by dermatologists using the latest technologies and the most advanced scientific understanding. The proof of which is the brand's exclusive long-lasting hydration-boosting MVE technology and also the 3 essential ceramides.
However, there's no denying that, in certain cases, one is better than the other. So let's find out more about this below…
For Aging Skin
Hands down, that brand is CeraVe. All thanks to its unique time-release hydration technology. In simple words, CeraVe formulas boost hydration levels all day long. Plus, they contain ceramides that have exceptional anti-aging skin benefits.
For Acne
Once again, the ceramides present in CeraVe solutions are more suitable for fighting and preventing acne. Simply because they work more effectively while also leaving your skin looking supple. But that doesn't mean Cetaphil products do not tackle acne, and here's proof.
For Sensitive Skin
Without the shadow of a doubt, the choice is Cetaphil. The brand, after all, uses fewer ingredients. Therefore, it's more gentle. Cetaphil cleansers, moisturizers, and lotions are infused with more natural elements that prevent skin flare-ups, sensitivities, and allergies.
For Eczema, Rosacea, Dermatitis, etc.
CeraVe has special formulations for nourishing and protecting your skin's natural barrier. The ingredients responsible for performing this kind of job are ceramides, topical cholesterol, and niacinamide. These are certainly not a part of Cetaphil products.
For Children and Babies
It's Cetaphil, simply because the brand offers a complete range of products specifically formulated for children. These solutions are extra soothing and gentle. And they don't cause any amount or level of irritation and dryness.
For Price
To be honest, both are at par when it comes to price. Meaning both CeraVe and Cetaphil are affordable. And I think that's what makes both equally popular.
Frequently Asked Questions
Is Cetaphil Cruelty-Free?
Unfortunately, Cetaphil products aren't cruelty-free. They are indeed tested on animals.
Is CeraVe Cruelty-Free?
Once again, CeraVe isn't a cruelty-free skincare brand either.
Final Thoughts
Unquestionably, both CeraVe and Cetaphil are safe choices for all types of skin and skin conditions. Both brands offer formulations that get the job of skin care and repair done. It's just that CeraVe enjoys the upper hand because its products consist of the latest, most advanced technologies and ingredients.
But Cetaphil is a better option for those dealing with extreme skin sensitivities. Due to the presence of fewer, more gentle ingredients.