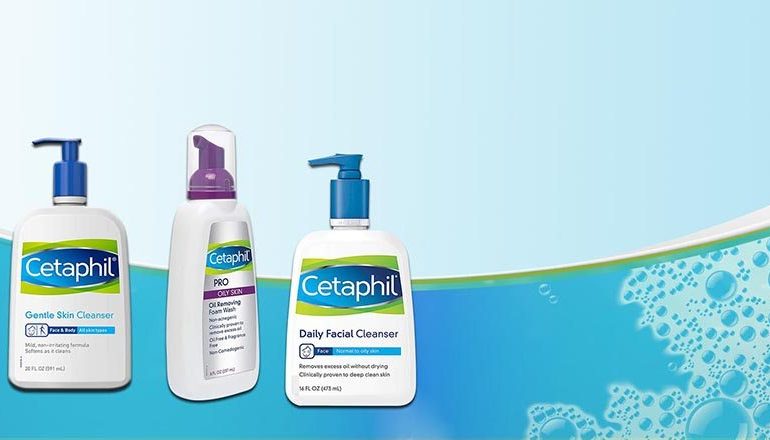 The most common skin problem takes the form of acne. Something that both teenagers and adults are forced to deal with. And acne itself takes many forms, such as pimples, blackheads, whiteheads, and deep, painful bumps. Since acne occurs most commonly on the face, using an acne-fighting facial cleanser can really help. That said, is Cetaphil good for acne-prone skin?
Cetaphil has now become synonymous with acne treatment. After all, the different types of cleansers Cetaphil offers are the most popular among both women and men. So let's talk more about Cetaphil in relation to acne.
Introduction to Cetaphil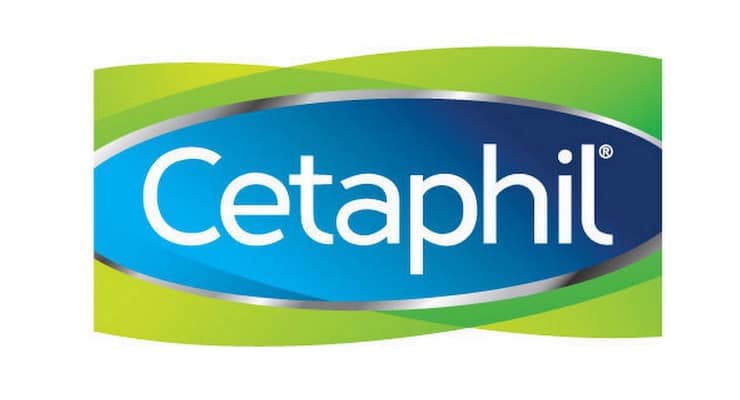 Cetaphil, a very popular skincare brand, manufactures the most effective yet gentle acne-fighting cleansers, lotions, bar soaps, and moisturizers. The best part about the brand is that its products are easily available at pharmacies and grocery stores.
And not just acne-prone skin, Cetaphil creates formulations to tackle all types of other common skin issues also. Such as excess oil, dryness, skin sensitivities, etc.
Cetaphil is best known for not using any artificial fragrances. Every single formula is also oil-free, non-irritating, non-comedogenic, and dermatologist recommended.
What Does Cetaphil Do to Your Face and Skin?
The non-drying, non-irritating cleansers by Cetaphil deeply cleanse, soften, and soothe the skin. And this gentle cleansing action takes place without disrupting the natural moisture barrier of your skin. Along with preventing excess dryness and upsetting your skin's natural pH balance.
Cetaphil products are infused with topical emollients that perform the tasks of softening and moisturizing your skin. The lotions, in particular, are also used for treating cold sores, chapped lips, diaper rashes, skin irritation, and acne of course.
How Is Cetaphil Good for Acne-Prone Skin?
More often than not, cleansers and moisturizers that clog pores cause breakouts. That said, Cetaphil products are non-comedogenic and oil-free. That means no pore-clogging is possible, therefore no acne formation.
On top of that, the formulations are mild and soap-free. So using them on your skin on a daily basis for getting rid of acne-causing bacteria is a safe and healthy practice.
What Are the Best Cetaphil Cleansers for Acne?
Cetaphil Gentle Skin Cleanser (Dry Skin)
By far, the most effective and prominent gentle, non-irritating, and dermatologist-recommended daily facial cleanser by Cetaphil. It's the most suitable choice for dry and sensitive skin. Meaning it hydrates and soothes. And also cleanses while preserving the natural moisture barrier of your skin.
The non-foaming, creamy cleanser is used for getting rid of impurities, dirt, and even makeup. And while this is happening, the natural pH balance of your skin doesn't get disrupted.
The cleanser contains micellar technology, which works much like a magnet when it comes to attracting, capturing, and lifting away oil and dirt. No doubt, it's a hypoallergenic formula that works best even on the most sensitive skin.
Key Features
Dermatologist-recommended for dry and sensitive skin

Soap-free, fragrance-free, and hypoallergenic

The creamy, non-irritating formula deeply moisturizes the skin
Cetaphil Daily Facial Cleanser (Normal to Oily Skin)
The previous one is a suitable choice for dry and sensitive skin. As for the current Cetaphil facial cleanser, this non-comedogenic, low-lathering formula is more fitting for oily and sensitive skin. Non-comedogenic means it doesn't clog pores, thus preventing breakouts.
And much like the formulation above, even this one is hypoallergenic. And even this one removes impurities, dirt, and oil without disrupting the natural moisture barrier and pH level of your skin.
But what makes the current option different from the formula I've reviewed above is that it works like magic as far as eliminating excess oil from your skin is concerned. Plus, it's non-comedogenic.
Key Features
Dermatologist-recommended for oily and sensitive skin

Clinically proven for deep cleansing action

Non-irritating, non-comedogenic, and hypoallergenic
Cetaphil Gentle Foaming Cleanser (Combination Skin)
If you want a rich-lathering foaming cleanser by Cetaphil, then that version is available too. What sets this one apart from the daily facial cleansers is the instant yet gentle foaming action. Plus, the cleanser here is infused with healthy skin conditioners and vitamin complex.
Your skin is bound to feel soft and get thoroughly cleansed without affecting the natural moisture barrier. It's a great choice for combination skin. And also for sensitive skin since it's fragrance-free, non-irritating, and dermatologist-recommended.
Key Features
Instant rich foaming action

Non-comedogenic, thus prevents acne

Infused with vitamin complex and skin conditioners
Cetaphil PRO DermaControl Oil Removing Foam Wash (Oily/Sensitive Skin)
Cetaphil PRO DermaControl is specifically formulated for acne-prone and oily skin. It eliminates excess oil as well as dirt in a single step. The cleanser features Zinc technology, which is responsible for making your skin feel and look less shiny and greasy.
Is it gentle enough for everyday use? The brand is Cetaphil after all, so their every formulation is a gentle one to use daily. You can make it a part of your anti-acne prescription treatment as well. And that too without any worries.
The foaming wash doesn't clog pores and is also paraben-free. And the addition of licorice root extract in here just makes matters even better. In the form of soothing irritated or sensitive skin.
Key Features
A clinically-proven foaming formula for acne-prone skin

Zinc technology and licorice root extract soothe skin irritation

Paraben-free, oil-controlling, and hypoallergenic
Cetaphil Gentle Cleansing Bar (Dry/Sensitive Skin)
If there's a foaming cleanser, then there has to a cleansing bar version too. This is yet another gentle, soap-free, and non-irritating formulation in the form of a cleansing bar. And it works best on dry and sensitive skin.
For dry skin, the Cetaphil formula moisturizes while cleansing. Thus, leaving your skin restored of the much-needed natural protective emollients and oils. And while doing so, it doesn't cause any amount of irritation or dryness.
Even though it removes dirt and oil to prevent breakouts, the cleansing bar is mild for daily use. That's the best part about Cetaphil.
Key Features
A moisturizing and gentle cleansing bar

Non-comedogenic and formulated by dermatologists

Good for preventing acne, rosacea, eczema, etc.
How Are Cetaphil Moisturizers Suitable for Acne-Prone Skin?
Cetaphil is a brand that's the most preferred for fighting acne. Even their moisturizers can handle the job simply by being lightweight and oil-free. This means pores don't get clogged, thus preventing the onset of acne.
They don't contain any artificial fragrances either since these lead to acne formation and skin irritation.
What Are the Best Cetaphil Moisturizers for Acne?
Cetaphil Dermacontrol Facial Moisturizer
Firstly, it's the most suitable facial moisturizer for acne-prone skin. And secondly, the moisturizer is equipped with broad-spectrum SPF 30. This means sun protection against both the UVB and UVA rays.
It has the ability to protect not only acne-prone but also oily skin. The lightweight mattifying texture is what works best for the latter.
To be honest, it's the best 3-in-1 anti-acne formula. The first function controls shine and oil. The second hydrates your skin, thanks to Oleosome technology. And the final one comes in the form of broad-spectrum SPF.
Key Features
Micropearl technology for a mattifying finish

Oleosome technology to hydrate the skin

Lightweight and non-greasy


Fragrance-free, paraben-free, and hypoallergenic
Cetaphil Moisturizing Lotion
Body acne is also a very common occurrence, as common as face acne. So how about you hit two birds with one stone here. The Cetaphil Moisturizing Lotion is a great option for your face and body. And for acne-prone skin, dry skin, oily skin, combination skin, and sensitive skin.
It's lightweight, just like the previous option. And also just as hydrating as that one. The formula is non-greasy and leaves your skin feeling soothed, restored, and moisturized.
But what sets it apart is the infusion of essential Vitamins B5 and E along with 6 enriched natural skin moisturizers. And the fact that it's non-comedogenic means no pore-clogging action, therefore no acne breakouts.
Key Features
Lightweight moisturizing lotion for face and body

Contains Vitamin E and B5 to nourish the skin

Prevents dryness and retains natural moisture

Non-irritating, dermatologist-recommended, and fragrance-free
How to Use Cetaphil Cleansers?
The instructions are pretty basic
Start by splashing some warm water on your face.

Now take 1-2 pea-sized blobs of Cetaphil cleanser on your palm.

Then rub the formulation between your palms for producing a rich, foamy texture.

Apply this to your wet skin and then gently massage in a circular motion.

Now you can rinse off the cleanser using warm water again.

And wipe your face with a clean, fresh towel.

You can then apply your toner, moisturizer, and sunscreen.
Frequently Asked Questions About Cetaphil
Why Is Cetaphil So Highly Recommended by Most Dermatologists?
Dermatologists are so in love with the brand simply because Cetaphil cleansers do not disrupt your skin's natural pH balance. Otherwise, acne formation cannot be prevented.
Also, Cetaphil is gentle enough for daily use and sensitive skin. Along with being lipid-free (non-toxic) and non-comedogenic (doesn't clog pores).
Is Cetaphil Suitable for Getting Rid of Acne Scars?
Reducing scars has a lot to do with boosting skin hydration. And one of the most popular benefits of Cetaphil is to hydrate and moisturize your skin. Moreover, the formulations are non-irritating and gentle. So your acne scars don't get aggravated.
But it's important to combine Cetaphil cleansing with other solutions like silicone sheets, silicone scar gels, sunscreen, and laser treatments for dealing with acne scars.
Is Cetaphil Good for Oily Skin?
Cetaphil offers both a daily facial cleanser and daily foaming cleanser that are specifically created for tackling oily skin. Both of these formulations are non-comedogenic and remove excess oil and shine from the skin.
As for Cetaphil moisturizers, they're lightweight, thus get absorbed easily. While also controlling oil and shine.
Does Pharrell Williams Really Use Cetaphil Products?
After all, Cetaphil is a highly regarded brand by dermatologists worldwide. As for the famous American singer Pharrell Williams, his anti-aging skincare routine does indeed include using Cetaphil cleanser.
The EndNote
So there's no doubt that Cetaphil products are gentle for your skin. But, more importantly, they're great for fighting acne. They get the job done, which is to remove dirt, oil, and even makeup without stripping away your skin's natural moisture barrier.
The cleansers are such that you can apply and remove them even without using water. These cleansers along with the moisturizers work very effectively as far tackling common skin issues like acne is concerned. And all this without being too abrasive on the skin!