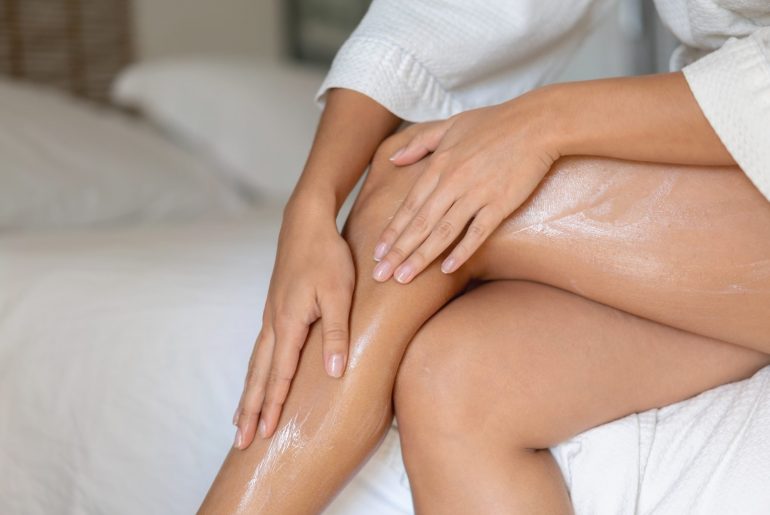 What is the difference between body lotion and body cream? If you are wondering about this issue, follow our article to find the detailed answer to this question!
The demand for modern women's beauty is higher and higher, leading to many diversified product lines in the cosmetic market.
However, not everyone knows how to identify and find the best product for themselves. Although they both function in the skin, lotions and creams have different properties.
What is the difference between body lotion and body cream? Let us distinguish between these two moisturizers!
Body Lotion - Properties And Uses
What is body lotion?
Usually, body lotions come in a liquid like cream form and are designed to take care of the whole body. The body lotion is known as a cosmetic used to moisturize, soften and smooth your skin. Besides, it also brings several other skin effects, such as whitening, anti-wrinkle, and prevents skin aging.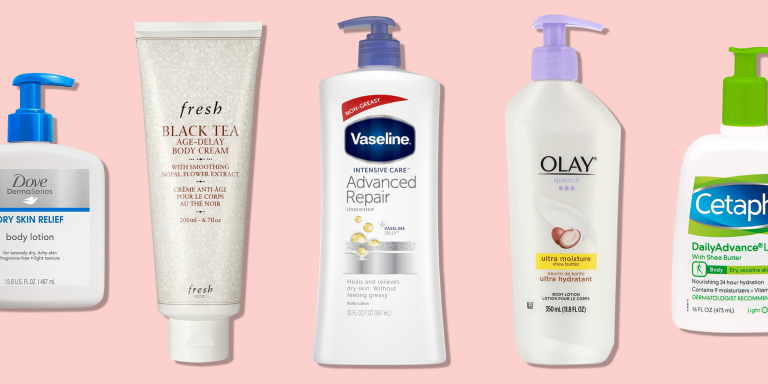 The use of body lotions
Moisturizes the skin
Body lotions are a harmonious combination of water and oil. They blend together to provide hydration, smooth skin and help retain the elasticity of the skin. The product can be used in both hot and dry seasons.
The body lotion is made with a thinner texture than the cream, which penetrates quickly into the skin. When applied to the skin, it will not make the skin dense, sticky, and stained on clothing.
Anti-aging skin
When the skin is not supplied with enough nutrients and moisture, it quickly ages. Some signs that can be recognized when the skin is aging are the appearance of wrinkles, deep marks that are difficult to disappear.
At this time, body lotion will provide the ability to provide nutrients, vitamins, and antioxidants while the skin is always youthful, full of vitality, preventing skin aging.
Soften problematic skin areas
When using body lotion, areas of dry, rigid, or dull skin are quickly softened. If you combine body lotion with exfoliants, these areas will quickly disappear and become softer.
Skin whitening
Another use of body lotions is their ability to whiten skin effectively. In body lotions often contain ingredients such as milk, rice bran, pearl powder, and vitamins such as A, B, C. These ingredients help you speed up the whitening process.
On the other hand, body lotion is just a product that allows your skin to be healthy and white slowly and takes time. Therefore, this is not a product that helps to turn on skin tones within 1 or 2 days after application.
Body Cream - Properties And Uses
What is body cream?
The body cream is also a product whose main ingredient is oil and water. However, body creams often have a thicker texture than body lotions, so that some cream products can be quite greasy.
Most body creams are greasy when used. The product also absorbs quite quickly into the skin and brings many special effects to the skin.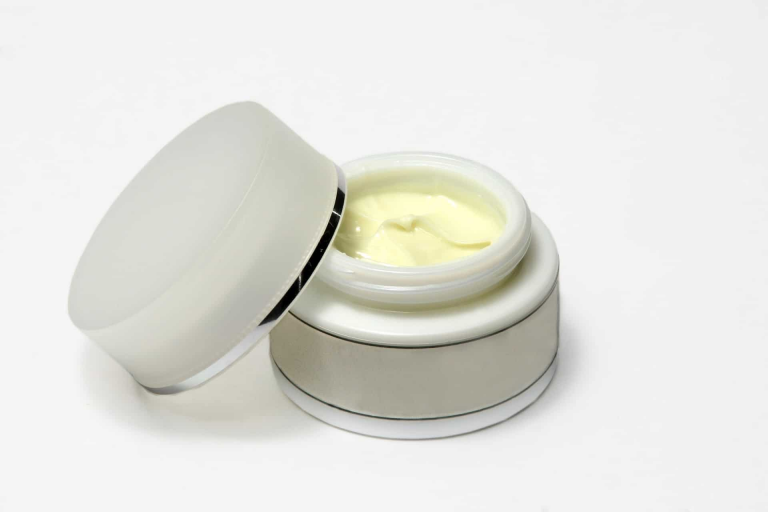 The use of body cream
Moisturizes the skin
The body cream effectively moisturizes the skin. During the dry and cold season, the skin is prone to dryness, flaking, and cracking. At this time, the body cream provides the ability to moisturize the skin, making it softer.
Skin lightening
Similar to body lotions, body creams are often used by women to whiten the skin. Cream products usually contain several substances that effectively help lighten the skin. Your skin will quickly turn skin tone after a long period of using the body cream.
Softens calluses on the skin
Calligraphy marks on the legs or hands will lose the aesthetics and make you less confident. When using body creams, these problems are quickly and effectively fixed. Apply body cream to the callous areas, and you will feel the skin softer and smoother.
Stimulates mood and reduces stress
When using body cream combined with full body massage, you will feel more comfortable and relaxed. At this time, any stress, fatigue, or stress will be relieved. Besides, body creams also generate heat to help warm your body, relax and rejuvenate the skin.
What Is The Difference Between Body Lotion And Body Cream?
The texture of body creams is usually thicker and heavier than other creams. Therefore, you will not avoid cases of oily skin relatively high. With a thick consistency, it takes a lot of time to apply the skin products to penetrate the skin evenly.
With a looser texture, the body lotion is easily absorbed into the skin quickly. When applied to the skin, you will not feel smoother skin and will not feel sticky. For hairy skin, body lotion is a perfect choice.
The lotion has a liquid texture, easy to absorb, less sticky but normal moisture, suitable for oily skin. And the cream has a denser texture. The ability to moisturize is also better but penetrates longer, ideal for dry skin.
Therefore, if you have normal skin, you can choose the product according to your skin's moisture needs. Whether to use creams, lotions, or a combination of the two depends on your skin and what it needs from time to time.
Thus, we can summarize the difference between body lotions and body creams through the following table:
Criteria

Body Lotions

Body Creams

Structure

- Smaller molecular size compared to cream

- Lightweight, liquid texture

- Easily penetrates deep into the skin

- Doesn't clog pores or feels greasy

- The molecular size is larger than the lotion

- Solid texture

- It takes longer to penetrate the skin

- Creates a soft, smooth feeling on the skin's surface

Main effect

- Moisturizes the skin

- Soothes and softens skin

- Stimulates regeneration of skin cells (for some high-end cosmetic lines)

- Water supply, moisturizing

- Lock in moisture, keep skin hydrated

- Anti-oxidant, keep skin always young

Objects of use

People with oily skin to natural oil blends

Suitable for all skin types, dehydrated skin, normal skin, and combination dry skin
How To Use Body Lotions And Body Creams The Right Way?
Due to the ability to stick to the skin for a longer time, body creams are suitable and best used for areas with heavily dry skin or callus areas. You should use the product in the dry cold winter. You can also apply the product to the skin after each evening shower and let the product penetrate the skin for a high effect.
Body lotions are suitable for those who have mildly dry skin and areas with a lot of hair. Usually, you should use body lotion on summer days, hot weather, and high temperatures. You also apply the product to your skin after showering to achieve the effect.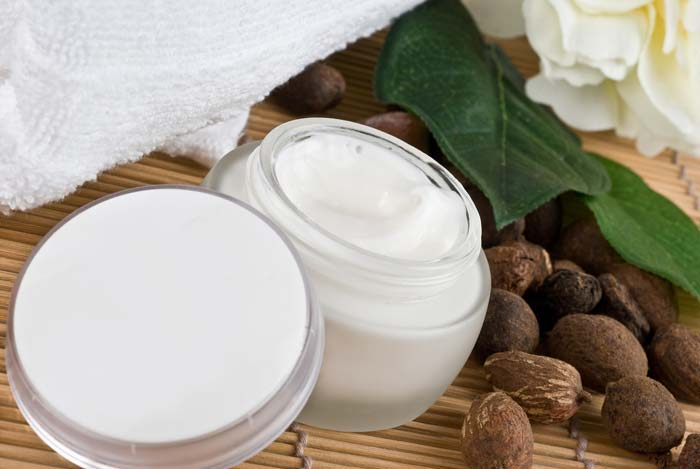 If your skin is sensitive and lacking in vitality, body butter is the perfect choice for you. Compared to body cream and body lotion, body butter has a more soothing ingredient. It penetrates deep into the epidermis to give you a high-nourishing effect.
Wrapping Up
Body lotions or creams are also essential products and provide effective skincare. However, to achieve the ultimate effect, you should consider choosing a truly suitable product for your skin's nature and properties.
What is the difference between body lotion and body cream? Hopefully, the above article has helped you better understand the differences between these two moisturizers. Choose the product that works best for you to have healthy glowing skin!
Thanks for reading!