You always desire to change and assert yourself through your hair? Hope for light-colored hair that can stand out from the crowd?
Don't worry; through this article, you will learn how to bleach hair at home quickly and effectively.
When you have to go to the hair salon to remove the color, you always have to worry about the budget. But you can completely bleach your hair at home without worrying about the price. Let's explore!
What do you need to bleach your hair at home?
Prepare healthy hair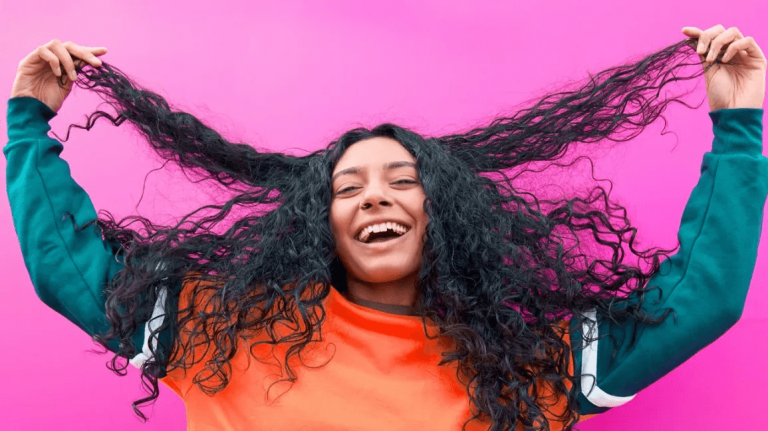 What do you need to bleach your hair at home? The first important step in bleach hair is to make sure your hair is healthy.
Because bleaching is the process of oxidizing and breaking down the natural color pigmentation inside the hair. More or less, bleaching will damage your hair.
So, if your hair condition is being damaged by hair removal before, it's best to condition your hair and wait 1 to 2 months for it to become more stable.
Once you have healthy hair, bleaching will take place more efficiently.
Before bleaching, you must not let your hair touch chemicals for at least 3 months.
In other words, your hair is best natural and has never been exposed to chemicals.
In case you have ever curled, dyed, or stretched, wait at least 3 months. Also, stop using heat for styling, and don't use shampoos and products containing sulfates and alcohol.
If you still haven't found the right shampoo to quickly recover your hair, you can try reading the following article The Best Shampoo for Keratin Treated Hair (2021 Reviews), to find the answer.
If you choose right shampoo, it will help to prevent moisture loss in the hair, making the hair shiny and healthy.
If you have shiny hair, don't forget to use conditioners regularly to moisturize your hair.
If possible, make your hair masks using natural ingredients like butter, banana, coconut oil, eggs, or olive oil.
Preparing tools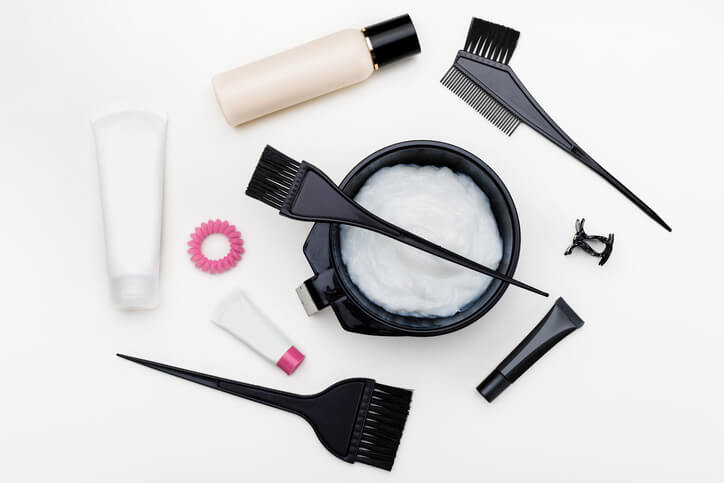 You need to prepare bleach powder from many famous brands such as Wella, Oyster, Elgon, Alfaparf Milano, Lakme, ...
Also, do not forget to prepare a liquid that helps activate bleach to remove your hair color, like Hydrogen Peroxide (H2O2).
Hydrogen Peroxide (H2O2) has many different concentrations, such as 40 Vol to 10 Vol.
10 Vol - This Hydrogen Peroxide (H2O2) concentration will not work on dark hair. It's the ideal concentration for subtly dyed hair or lifting one or two levels of color on already lighted hair.

20 Vol - If you have light brown hair and you don't want a multicolor lift, 20 Vol Hydrogen Peroxide (H2O2) will suit your needs. A concentration of 20 Vol will help brighten 2-3 levels of color.

30 Vol - 30 Vol Hydrogen Peroxide (H2O2) will help to lift 3-4 levels, but should not be left on your scalp for too long as it will irritate. If you have sensitive skin, it's best not to let bleach come into contact with your skin or scalp when using this concentration. If you want to bleach your hair into the brightest blond, ideally 2 bleaches with 30 Vol.

40 Vol - Oxy 40 Vol can brighten extremely well, but it is also harmful to your hair; to to ensure healthy hair, you should not try. If you use this concentration, make sure it doesn't stay on hair longer than 10-15 minutes, to minimize damage.
In addition to preparing Hydrogen Peroxide (H2O2) liquid, bleach powder, you also need to prepare necessary tools such as:
Dye bowls

Dye brushes

pH balanced conditioner

pH balanced shampoo

Rubber gloves

Hair dividers

Old clothes

pH neutralizing essence if available
How to bleach hair at home?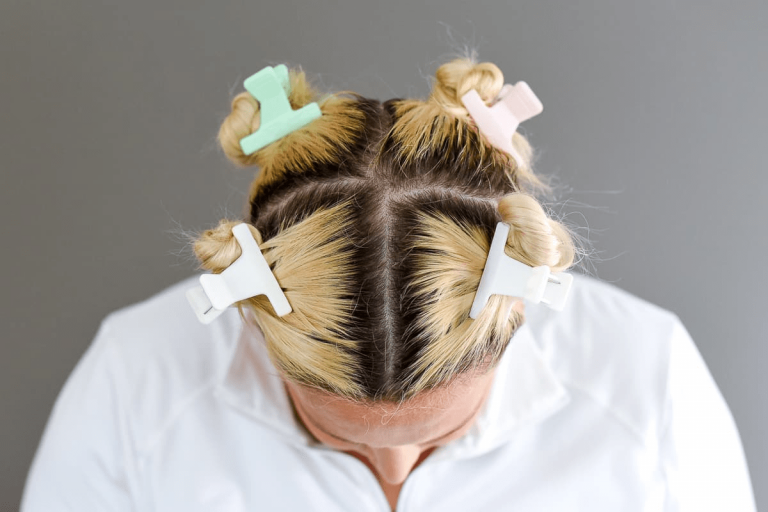 How to bleach hair at home for beginners? Here's the basic process for hair bleaching at home:
Step 1: Put on old clothes and gloves. Mix Hydrogen Peroxide (H2O2) with bleach in the ratio of 2: 1 with a specific measuring device to achieve beautiful hair color
---
Step 2: Divide hair with a hair split clip to avoid bleaching uneven hair color and omit parts of hair with hard to see.
---
Step 3: Use a dye brush to brush the dye evenly. You should brush from low to high. After making sure to brush the dye evenly, wrap your hair and put it in your shower cap.
---
Step 4: You should wait 30 to 45 minutes, then wash it with shampoo, conditioner and let hair dry naturally. Use more pH-balanced essential oils for oily skin and healthy hair.
If you are interested in blonde hair color, you can immediately try reading this article How to Dye Your Hair Blonde at Home to practice safely at home.
How can I bleach my hair naturally fast at home?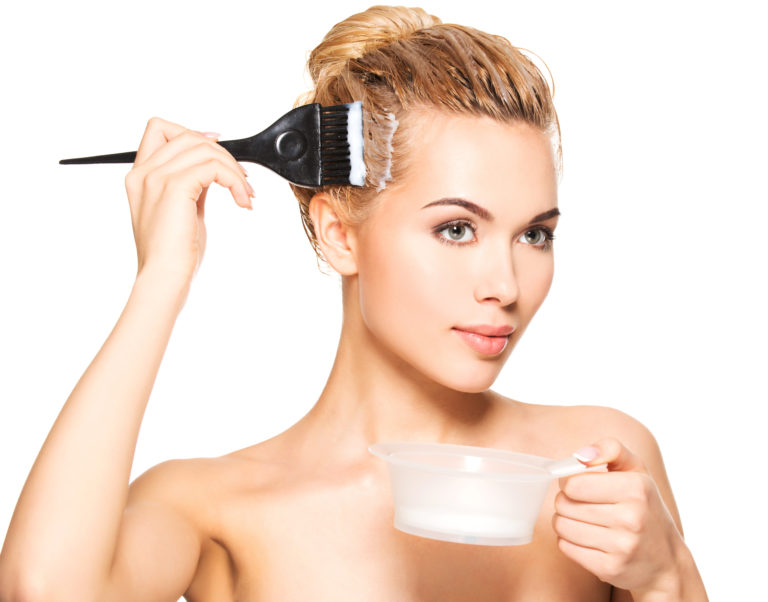 For the fastest hair removal at home, note that you should not wash your hair before for 2 to 3 days. Also, you should brush on the body and the ends of the hair first.
Let's wait 20 minutes to start brushing the roots. Since the roots of the hair are close to the scalp and the hot body temperature will make the bleach work faster than usual.
If you have dark hair color, you will need to bleach your hair 2 to 3 more times to achieve a true light color. The ideal interval between bleaches ranges from 2 weeks to 1 month.
So if you want to quickly bleach your hair, be very careful with these tips to avoid wasting time, bleach, and effort just because of small mistakes.
Is there a safe way to bleach hair at home?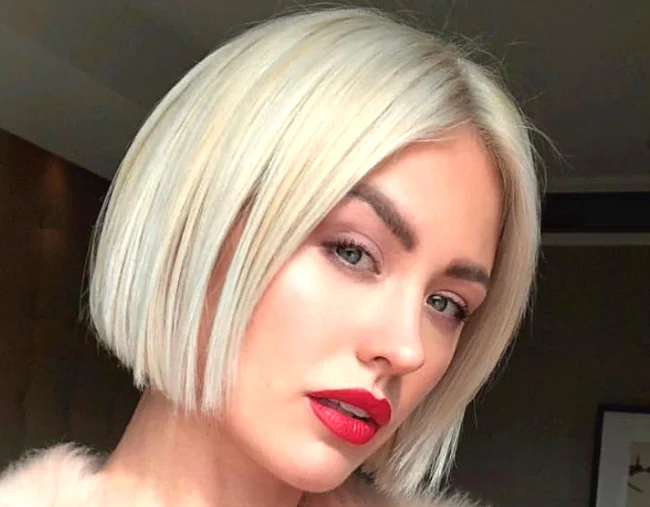 If you have healthy hair and never used chemicals, you can make your own at home and bleach your hair with famous brands around the world. However, if you have hair that has been dyed, permed, stretched, or weakened, it is best to go to a salon with many highly trained and experienced professionals.
According to many hair experts, reputable salons will mix hydrogen peroxide with Olaplex to help weak hair recover and perform hair removal easier.
Is it best to bleach hair wet or dry?
How can you keep your hair as beautiful as just dyed and long-fading? The secret is here!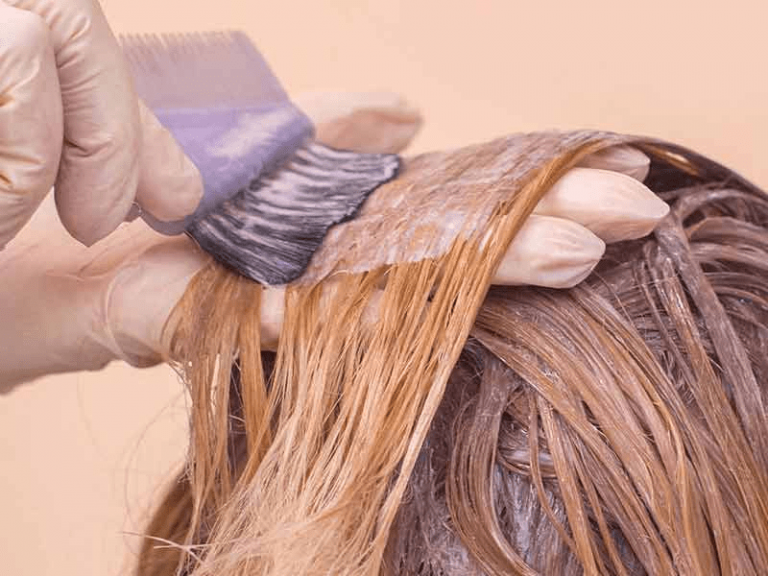 Your hair will be extremely fragile when wet. However, bleach hair wet will help you have lighter and more noticeable hair compared to bleach hair dry.
If you are not too sure about the implementation, you can visit a salon for professional dyers to help you turn your hair into healthier and more satisfactory color instead of doing it yourself at home.
Conclusion
Did you learn more tips after reading this article?
Hopefully, after this article, if you intend to bleach hair, you will know how to bleach hair at home in the right way and have more useful information for successful hair bleaching. Thank you for reading!