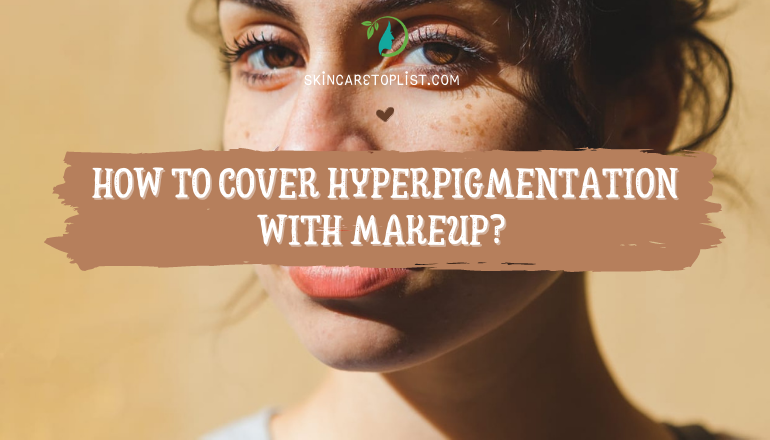 No matter what type of your skin is, you are always likely to have hyperpigmentation. It's a common skin condition, which results from both medical and non-medical causes. Hyperpigmentation is recognized by darker patches of skin which is separate from surrounding normal skin areas. It's considered one of the most easeless blemishes on the face. But fortunately, it can be solved by effective coverage with makeup.
Let's explore in the following article how to cover hyperpigmentation with makeup and tips to prevent and get rid of this skin condition.
How to cover hyperpigmentation with makeup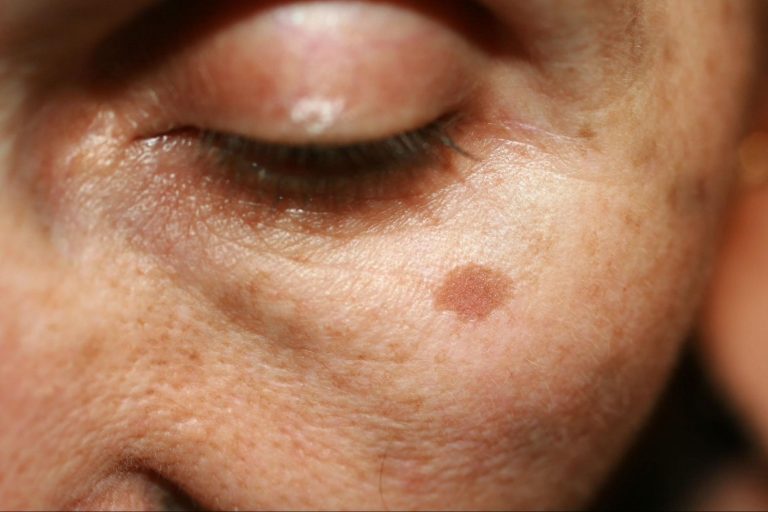 What is hyperpigmentation?
Before finding tips on how to cover hyperpigmentation, it's necessary to make clear what hyperpigmentation is and its features as well.
The visible sign of hyperpigmentation is the darker spots or patches of skin that are separate from surrounding normal skin areas. This skin condition is very common, and it does not depend on the type of skin. In other words, people with all skin types are likely to suffer from hyperpigmentation.
Hyperpigmentation is caused by the increase in melanin production at certain spots or patches of skin, making these skin areas darker than surrounding ones.
Because there are many factors resulting in the increase in melanin production, including both medical and nonmedical factors, hyperpigmentation can be divided into many types such as melasma, age spots, periorbital hyperpigmentation, or hyperpigmentation forming after skin inflammations like acne spots, etc. In case of medical hyperpigmentation, you should speak to a dermatologist as soon as possible for medical treatment, because it can be a serious health issue.
Cover hyperpigmentation with makeup
Prepare your face with primer and foundation
Fortunately, it's not hard to cover hyperpigmentation. With makeup supports, women can conceal all their facial blemishes to get an incredible look. All you need is suitable cosmetic makeup products and good skills to get the makeup technique done right.
Face skin with hyperpigmentation is a bit more complex to get a good foundation. But the makeup process is similar to other cases of good skin. You should cleanse and moisturize your skin first, then apply the primer for a smoother surface. It's necessary to apply foundation, the most important step of the makeup process.
Find the right concealer to cover hyperpigmentation
In case of those who suffer from hyperpigmentation, choosing the right color and texture of the concealer is the prerequisite to get the best coverage for their blemishes.
Color of concealer
Classic concealer with intense pigment from 1 to 2 shades lighter than your actual skin color may not work when applying on dark spots. Types of hyperpigmentation such as age spots, melasma are yellow and orange hues. Thus, you should choose the color of concealer for these blemishes, which can neutralize yellow and orange hues. Blue and purple concealers are the ideal choices.
In case of post-inflammatory hyperpigmentation, such as acne spots, which are red hues, green concealer is always a good choice.
Texture of concealer
There is another factor that makes your makeup not work; it's the texture of the concealer. It can answer the question of why you have chosen the right color to cover hyperpigmentation but this blemish is still visible.
The texture of the concealer needs to fit with your type of skin. There are 3 types of concealer on the current market. Let's explore what type is for you.
Liquid concealer: It can be used for most skin types, except for dry skin. If your skin is oily, normal, combination or sensitive type, don't skip liquid concealer to make good coverage which finishes shimmer, matte and is long-lasting.

Stick concealer: This type of concealer is remarkable because of the convenience. You almost don't need to use tools to apply it. The texture of the stick concealer is semi-solid, harder than other textures. It's born for dry skin but still fine to use for normal and sensitive-dry skin.

Cream concealer: You shouldn't use this type of concealer if you have oily skin. The cream concealer has a soft texture for the satin finish on the skin. It's suitable for normal, dry, combination, and sensitive skin.
To cover hyperpigmentation, you should apply foundation first, then concealer. Put concealer on the skin as small spots and tap it with a beauty blend until it spreads steadily and gives you the effect you want. Somebody finds it more convenient and gentle when using fingers. But in fact, it can leave fingerprints, and the coverage is more likely to fade than using a tool.
After finishing your makeup look, not just for covering hyperpigmentation, it's necessary to use a setting spray to make it more long-lasting.
Tips to prevent and get rid of hyperpigmentation
Prevent hyperpigmentation
Prevention is always better. It's necessary to prevent forming hyperpigmentation or being worse. Here are 2 main ways you can try from now on:
Protect your skin from sunlight with suitable sunscreen and coverings when you are outdoors to avoid exposing to the sun.

Don't make your inflammation worse by picking flaking skin or acne.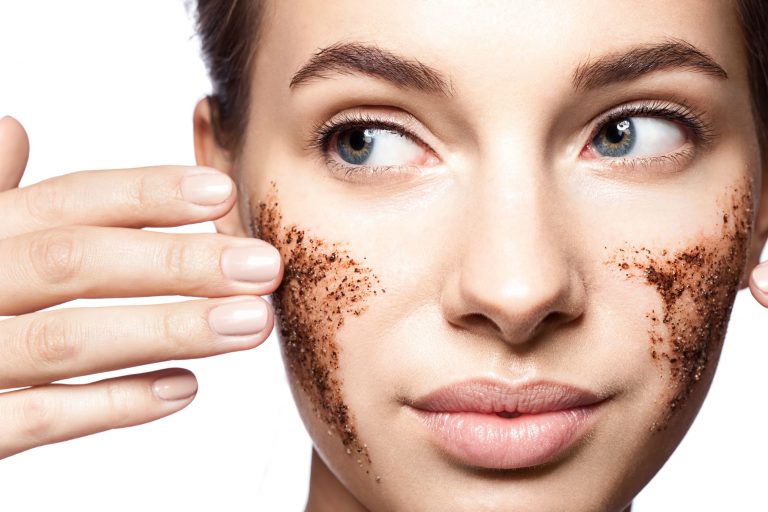 Get rid of hyperpigmentation
Hyperpigmentation is a persistent skin condition and rather difficult to remove completely. You can try the following tips to reduce and then get rid of this skin condition.
Use cosmetic products which contain treatment ingredients, include chemical exfoliation and inhibition of increased melanin production such as salicylic acid, retinoid, tretinoin, or vitamin C.
If you don't want to wait long to see the improvement, clinic treatments will be the better choice. Some typical treatments you can try include laser therapy, chemical peels, and intense pulsed light.
Conclusion
Thanks to tips on how to cover hyperpigmentation right with makeup, this skin condition is no longer a blemish making you unconfident. Hopefully, you find this article useful to solve your problem with lots of information about hyperpigmentation, tips to choose the right concealer for the best coverage with makeup, as well as prevent and get rid of hyperpigmentation.
Thanks for your reading!