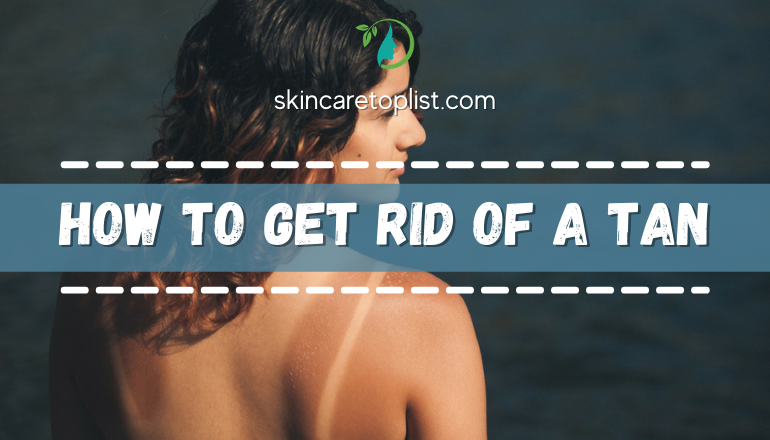 Sun tanning is basically the result of excessive exposure to sunlight and, specifically, to Ultraviolet Radiation.
Of course, you can leave it to naturally disappear itself. But it is not easy at all to get used to those unpleasant marks. Thinking of wearing your favorite outfit "glorified" with nasty tans is such a nightmare.
Don't you worry! We are here to show you how to get rid of a tan with 5 easy tips.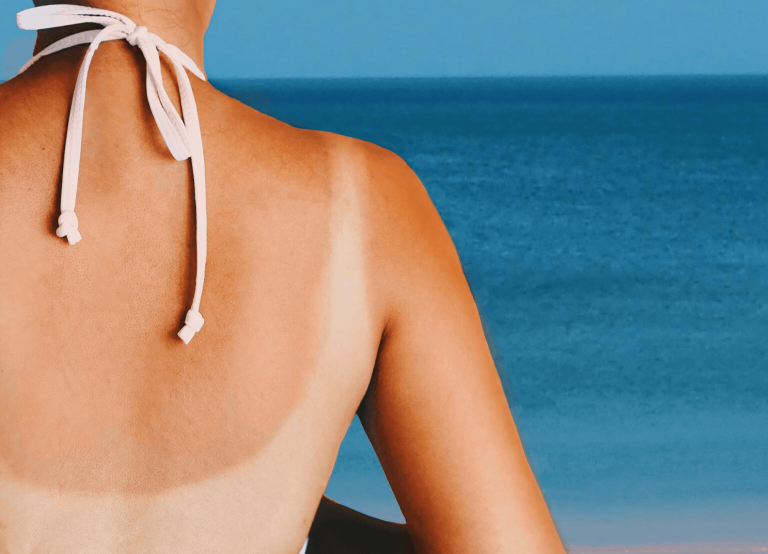 How to Get Rid of a Tan?
This simple list includes 5 significant tips on what to do, what NOT to do, and what to be wary of. You can apply these instructions to every area of your skin: face, neck, back, arms, etc. Find out how to remove sun tanning now and start your healthy tan removal journey.
Papaya, Tomato, and Potato are Amazing
Among a bunch of natural ingredients that are said to help with removing suntan, this trio is what you should look for.
They are well-known as natural, low-priced brightening agents that act gently on your skin. You can find them literally everywhere, from your refrigerator to the nearest supermarket.
Most importantly, they are easy to mix with other ingredients without causing irritation to your skin. Although they work alone perfectly, a little combination will definitely speed up the process.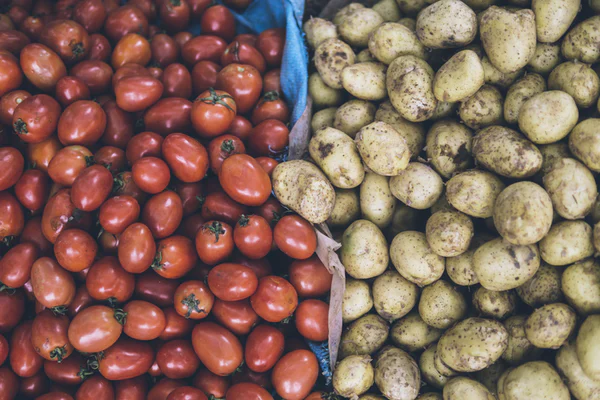 How to get rid of a tan using these 3 ingredients then?
Papaya: High in vitamins and fiber, papaya is not only a yummy fruit to eat but also an amazing skin mask. Applying raw mashed papaya on your skin, let it dry, and wash it off.

Potato: Potatoes contain catecholase and other antioxidants, which help to lighten skin tone. Apply raw potato slices or potato juice on tanned skin areas for 15 minutes. You can also blend it with plain yoghurt.

Tomato: Simply put tomato pulp on for about 20 minutes and then rinse it off. And eat some, too. Tomatoes are an excellent source of vitamin C.
Remember, always be patient with natural remedies. You have your choice to pick one or interchangeably apply two or three ingredients for a better result. Repeat these steps for a few weeks, and you will see a great recovery.
Exfoliation is The Key
Exfoliation will remove dead skin cells that are clogging the skin. This process makes it easier for products to penetrate deeply into your skin, making them more effective.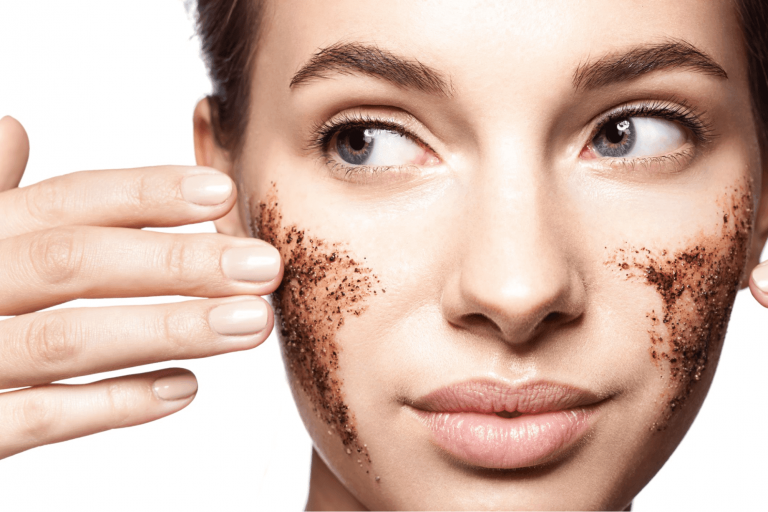 There are 2 ways of exfoliating: chemically and physically. For chemical exfoliation, you can choose between chemical peels or a liquid product with AHA, BHA, or Retinoids to unclog your pores so that new cells can generate.
And if you choose the latter, remember to scrub your skin gently, as you don't want your skin to be damaged. Sugar mixed with honey is the most popular natural remedy for exfoliating.
2 steps that you must do after exfoliation: always apply sunscreen and moisturizer. When dead cells are gone, your skin will be drier and more sensitive to sunlight. These products help to protect your skin from harmful rays and give it a smooth, glowy look.
Add a Skin-Lightening Product to Your Routine
Skincare products which contain active lightening ingredients are a time-saving solution. Products with ingredients such as licorice, vitamin C, niacinamide, kojic acid, and azelaic acid are the answers for how to remove tan from skin.
These are active ingredients that will help brighten up dark skin areas, even out skin tone, as well as slow down the generation of melanin, which results in the reduction of dark spots.
It is recommended that you ask for dermatologists' advice before deciding which products to use. Irritation or allergic reaction can happen if you use products with harsh ingredients.
Use Lemon With Caution
Lemon often appears first on the list of tan-removing ingredients. And in fact, for many years, lemon has been used around the world for bleaching and brightening purposes. It is allegedly the most popular natural bleaching agent.
"How to remove a tan with lemon?", you may ask.
If you go for lemon, dilute a small portion of it in water or honey, leave it on your skin for just 2-3 minutes, and thoroughly rinse it off with water to prevent irritation, redness, or peeling your skin.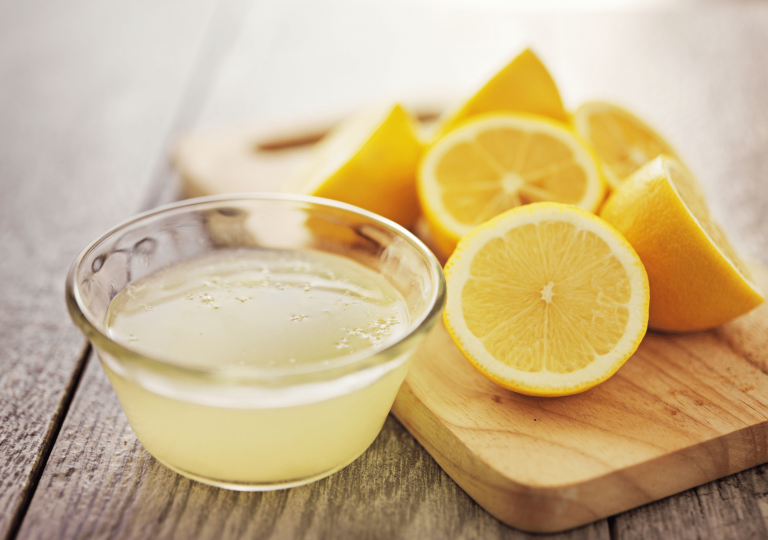 However, applying lemon juice directly to your skin is still not a good idea. Lemon, indeed, can act as an exfoliator, but it can also be too acidic and make your skin extra sensitive to UV rays.
For after-care, use a mild moisturizer and always remember to apply sunblock, even if you don't come out of your house. This is because UV rays are present during the daytime, not just when it is sunny.
Stay Away from Bleaching Agents
If you look for how to remove sun tan from face in a day, bleaching agents' promotion might grab your attention.
These products are said to be so magical that they can instantly and persistently make a tan disappear. DO NOT fall for those misleading advertisements.
Some bleaching creams contain unlisted steroids and mercury, which are deadly harmful to your skin. These chemicals can brighten your skin temporarily. But once you stop using them, the side effects will be shown, ranging from mild to severe damages.
In some countries, bleaching products have been banned due to their dangerous ingredients. But somehow, bleaching cream promotion without trusted origin still appears on social platforms. Stay alert, for the sake of your health!
FAQs
How long does it take for a tan to go away?
On average, it will take 7-10 days for a tan to fade. The tan will go away completely in up to 30 days.
Factors that contribute to how long your tan will last are age, sun exposure, and hormones.
How to prevent tanning?
Simple. Protect yourself from the sun. Here is how:
Avoid going out during peak sun hours (often at midday). This is the time when the intensity of UV rays is highest.

If you have to go outside in the daytime, be prepared: wear protective clothing, bring a hat and a pair of sunglasses. And of course, use sunscreen. The best choice will be a broad spectrum, water-resistant sunscreen.
How to remove tanning from face? Is it different from removing tan from the rest of your body?
Good question. You can use the same methods for both face and body skin, with a little more carefulness for your face. This is because the skin on your face is not as thick as that of your body, meaning that it is more sensitive.
Conclusion
So here is our answer for how to get rid of a tan.
Getting rid of suntan is a tough journey. They won't disappear overnight but over time. With what we provide, we hope that you will find the most suitable remedies for yourself.
Have fun in the sun, but not too much fun! Wearing sunscreen is a must.
And last but not least: Be confident. As long as you keep your confidence with you, some tan lines will not be a problem.