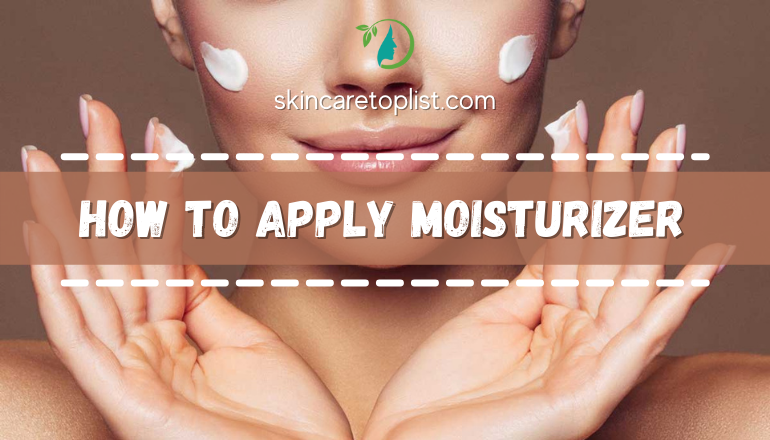 Using moisturizers is one of the most important steps in many skincare routines. Yet, lots of us are doing it in the wrong way even when we have been taking care of our skin for a long time. Dry skin situations or breakouts keep happening as a result, regardless of how expensive their moisturizers are.
Are you having the same problem? If yes, this post is a gift to you! We've collected some helpful insights to clear all your doubts. If you want to figure out how to apply moisturizer properly or figure out how moisturizers work, please read carefully to find the answers.
How Does Moisturizer Work?
With moisturizers, you don't have to worry about the water loss situations as the products can supply water to your skin right from their first stage. Simultaneously, they enhance the blocking ability of the skin cells so that there will be an improvement in your skin hydration and water level of the stratum corneum.
What's more, moisturizers can also offer your skin a gentle shield to prevent friction and help you hide tiny skin fissures on your face.
When you feel irritated and dry on your facial skin, it means there will be horrible acne and breakouts. So please remember, if you want to control and completely solve the breakout situations in the future, moisturizing is a must in your skincare routine.
By doing this step every day, the chances of having skin problems will decrease, and the complexion of your skin will always be at a balanced status.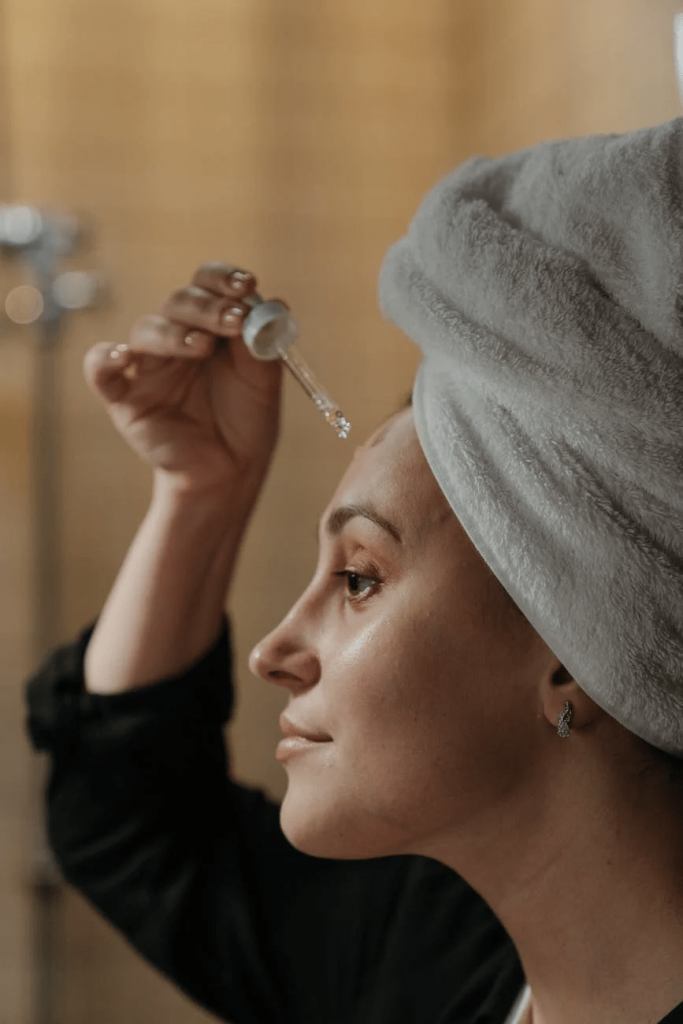 When To Use Moisturizer?
When is the best time to moisturize your face? Many experts and beauty bloggers point out that applying moisturizers twice each day after cleansing your face would be the best, particularly in the morning and at night. If you prefer to form a habit, you should apply it right away after brushing your teeth!
After washing your face, the ingredients and soap from your facial cleanser will take away all the natural oils from your skin. And this is when moisturizers become necessary.
Moreover, moisturizing products also help you lock all the excess water remaining on your face. This process will enhance the moisturizer's effects and make your skin healthier and softer.
Moisturizing after shaving is also very important as your shaving product acts as an exfoliant when you shave. Therefore, you will get back what shaving cream took away from your skin. Or moisturizer can be a conditioner for your facial hairs. As a result, you will never feel prickly or irritated from razor bumps.
How To Use Moisturizer?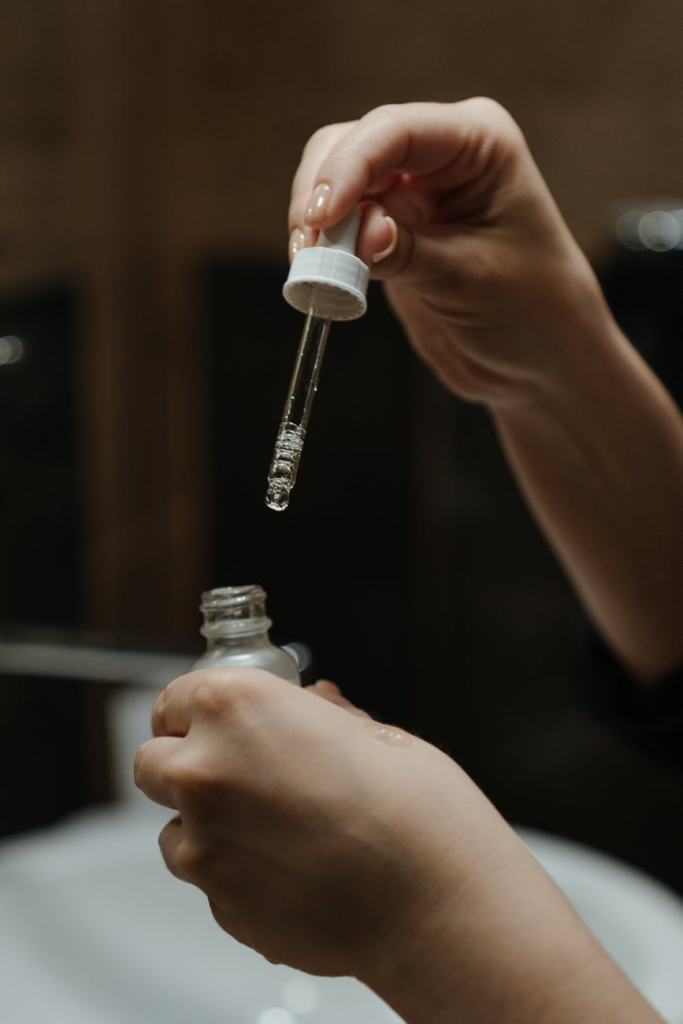 It's extremely important to gently tap your face after cleansing to leave a little bit of water on your skin. After that, immediately apply the moisturizer over the water to keep it retain on your face.
If you have eczema or highly dry skin, you can try this technique: soak and smear. This is the best one among other methods of moisturizing.
First, you need to soak in the tub for about twenty minutes.

Next, smear the moisturizing product on the completely wet and damaged skin area.
Simultaneously, it would be best to take a small moisturizer amount (the size of a dime) and emulsify it. You can do it by rubbing the products with two hands, back and forth, to warm the moisturizer up.
By following this step, you will help the moisturizer spread evenly and easily all over your skin. When you heat the product, you will destroy some wax elements in the cream and improve the distribution of active ingredients. With this technique, many people can solve their problem when the moisturizer can reach only half of their face.
Some of us may get more benefits from moisturizing every day than others in terms of skin color. For instance, people with darker skin tend to have lower ceramide levels so that fewer liquids will keep moisture in their skin. Hence, the skin can easily get ashy.
On the other hand, the stratum corneum in darker skin is more compact than normal. And it will be a shield to protect the skin from environmental risks (e.x: sun damage).
However, we don't mean to tell you that darker skin needs more moisturizer. There are just more effects on the non-white skin than people with lighter skin have.
As you can see, you should choose the right moisturizer for your skin type. Dry skin needs thick moisturizers; grease skin is suitable with oil-free products, while lightweight moisturizers for different skin types are the perfect companion of the combination skin. (click on your skin type to get our recommendation of the best brands)
Also, please pay attention to the non-comedogenic brands as they won't block your pores, no matter what your skin type is.
How To Apply Moisturizer For The Best Result?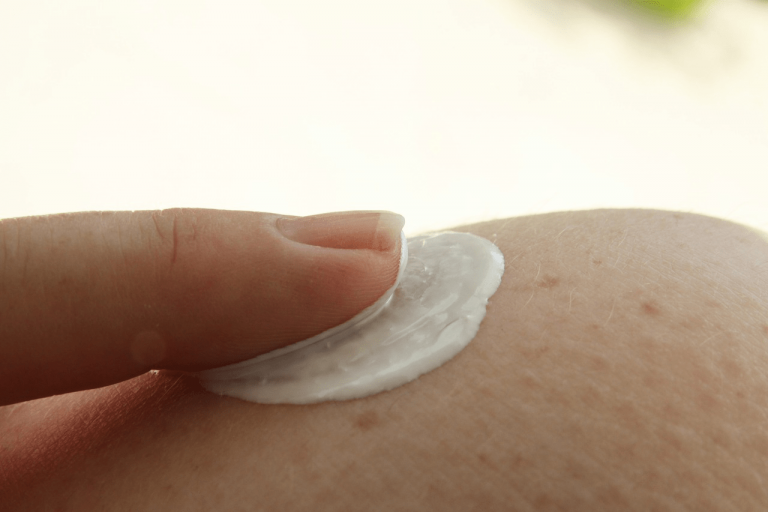 There are different ways to apply moisturizer on your face, and you can search it up from many beauty blogs. Still, things can easily go wrong and harm your skin. Let us guide you through this awesome routine with detailed steps!
But first, make sure your hands and face are clean. After that, follow our steps below:
Step 1: Take a small amount into your palm (the size of a pea).
Please do not use more than our recommendation amount. If you want more, just squeeze with a cashew-sized. Besides, do not put the product on your fingertips but the palm's center.
Step 2: Warm the moisturizer up in your hands.
As we mentioned above, this step will guarantee an even distribution.
Step 3: Slightly apply circular motions to your cheeks.
The most common mistake among users is applying the wrong sequence to different facial areas. Normally, the driest zone on the face is the cheeks, so you should start from there first.
Step 4: Reach to the forehead and other zones.
The best order will start from the forehead, then to the nose, T-zone, chin, neck, ears.
Step 5: Stroke upward slightly with your hands; pay attention to the neck.
Some people use too much strength to pull and tug downward on the skin of their neck and face. It's unnecessary to rub aggressively, as the product can sink into your skin layers by itself. Please do not drag your skin down; always lift it!
Can You Put Lotion On Your Face?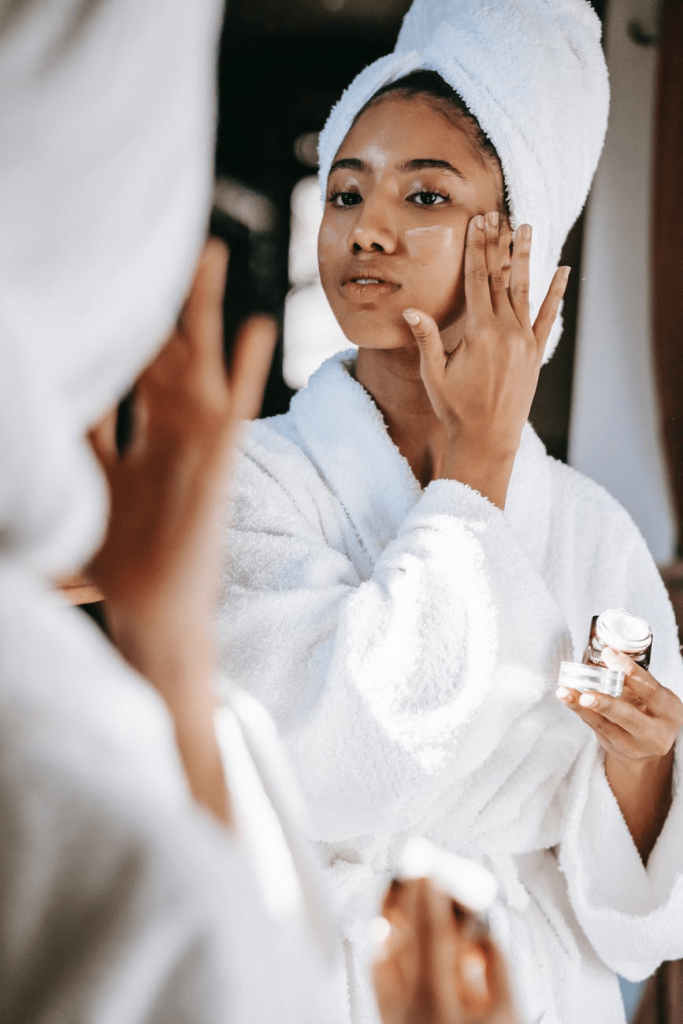 One of the most popular questions when taking care of facial skin is, "Can you use body lotion on face?". Here's our answer:
Your skin type is the key to the question. If you have a normal skin condition (not too dry and oily), you can use the body lotions as a moisturizer for your face and body as long as you use the proper amount to keep the moisture. However, please stop right away if you feel irritated.
Be mindful that body lotions always have more fragrances and are much thicker than moisturizers. They often come with irritating elements that can weaken the skin with acne, such as dyes, pigments, cocoa butter, isopropyl myristate, and isopropyl palmitate. Facial skin is also very sensitive, so it would be smart to use delicate and gentle products.
Conclusion
And we've just finished our "moisturizer guidance" post. Above we show you basic things like how moisturizers work on your skin and instruct how to apply moisturizer for effective results. We believe you now no longer have uncertainties when using moisturizer and can quickly get the gorgeous skin you always want.