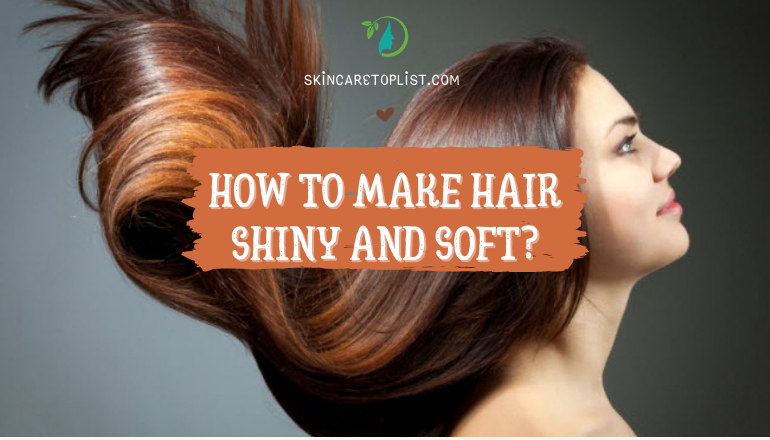 Have you ever been inferior to your hard hair and lost many opportunities to express your personality? Have you ever desired to have healthy, shiny, soft hair?
This article will help you to know how to make hair shiny and soft. At the same time, you will also learn many home remedies for smooth hair tips. Let's begin.
How to make hair shiny and soft?
With essential oils to condition hair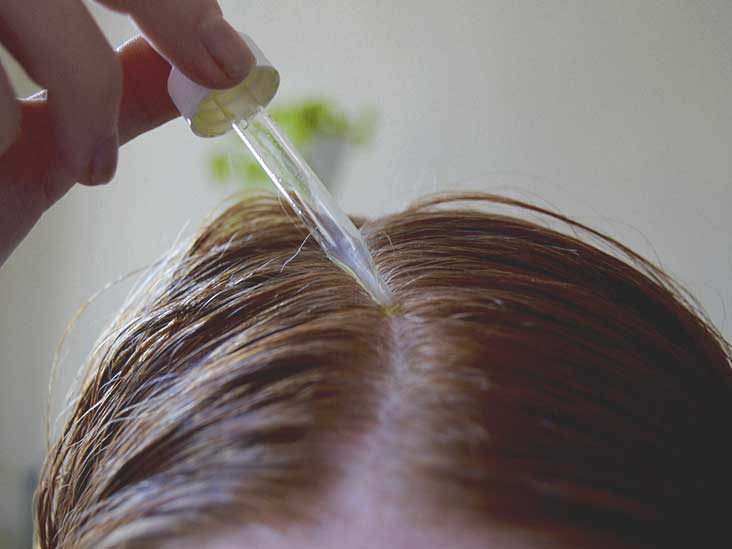 A hair conditioner is one of the methods to improve damaged, frizzy or permanent hair. However, this is a recipe only for women with "extremely" dry and hard hair.
Mix 2 teaspoons of almond oil, 2 teaspoons of olive oil, 2 teaspoons of jojoba oil, 2 teaspoons of coconut oil, and several vitamins into a stainless steel pot.

Heat the mixture for 5-10 minutes over low heat;, use your hand to test the warmth of the oil.

Dab the mixture on your head and wrap it in a towel for 30 minutes.

Rinse hair again with conditioner shampoo.

Perform 1 time/week.
With rice water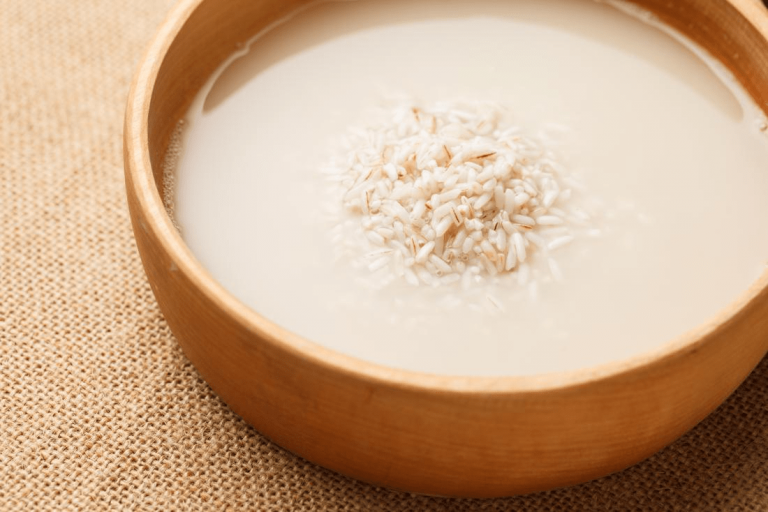 The water to wash the rice provides a rich amount of vitamin B1 for hair, suitable for those who have split ends, hair loss, dry and difficult to fold. Rice water is also one of the ingredients used to remove makeup or whiten the body.
Strain the water to wash rice into a clean bowl, then squeeze a fresh lemon into the bowl.

After moisturizing, use the mixture to apply on the scalp and massage gently for 5-10 minutes. Rinse with cool water.

Do the method 2 times/week.
With beer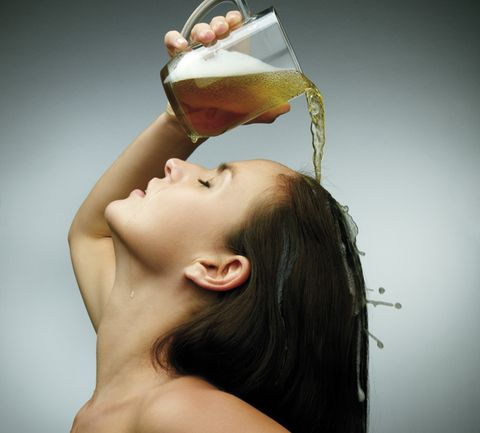 From the past up to now, beer is known to be one of the ingredients with the ability to soften hair very well, provide the necessary amount of nutrients from barley germ.
Beer keeps the scalp free of dandruff, prevents breakage, and makes bangs,. strong, shiny hair.
After shampooing with a moisturizing shampoo, shake the beer until it bubbles, then pours gently on the scalp combined with gentle massage for 3-5 minutes, and then rinse with water.
You should rinse it off to avoid staining the unpleasant beer odor. Do it 1-2 times/week to achieve the desired effect.
By aloe vera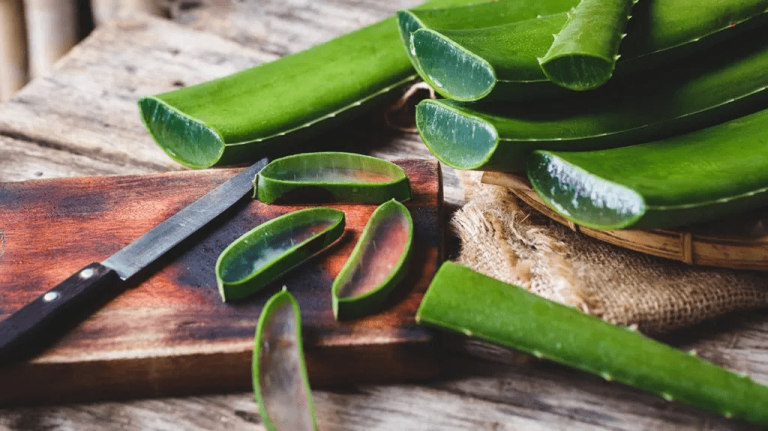 If you are curious "How can I make my hair soft and silky?", aloe vera will be the answer you need. Not only is it an effective acne treatment, but aloe vera also can help soften hair quickly.
Aloe vera hair treatment mask works to improve dry, frizzy hair to return to a smooth state.
Prepare a leaf of fresh aloe vera, fresh milk without sugar, and a cotton towel.

Use a knife to split aloe vera to get gel, wash it and mix with fresh milk without sugar.

After moistening hair with water, apply the mixture evenly on the scalp, then incubate with a hot towel for 15-20 minutes and rinse with cold water.

Do it 2-3 times/week.
Add nutrients to the diet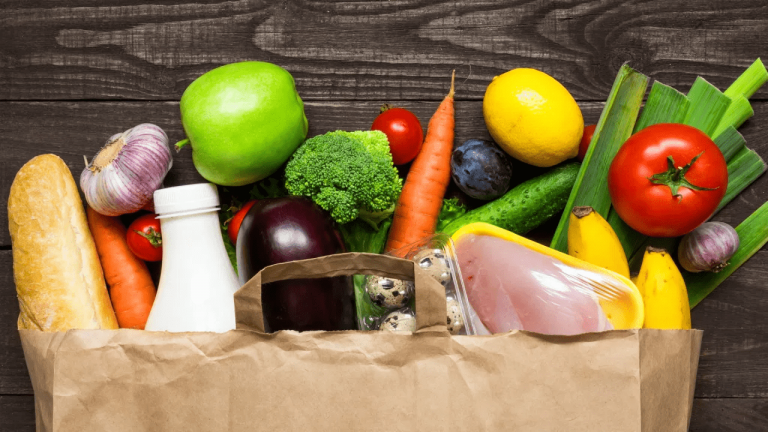 Through your daily diet, besides natural foods that help beautify your hair, you can also add foods containing nutrients that help improve hair.
Mushroom: Provides copper, helps hair maintain its natural color, helps hair stay shiny and straight.

Pumpkin Seeds: Provide zinc and minerals to prevent scalp dryness.

Chicken: Can prevent hair loss when hair is dry and hard.

Strawberries: Contains vitamin C, supplements nutrients for the structure of the hair.
With rice milk and honey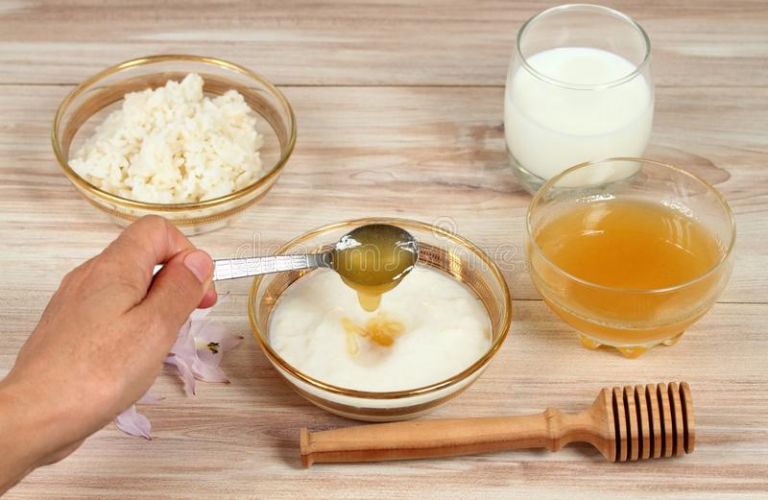 Not only is honey widely used in nature, but it also works well for the hair. Rice milk also helps provide many vitamins, enhances collagen production, improves hair elasticity.
The combination of rice milk and honey is the perfect way to make hair silky.
Mix 1 teaspoon honey and 1 cup rice milk into a homogeneous mixture.

Rinse hair wet, then apply the mixture evenly.

Incubate for 15 minutes and then rinse with clean water.
With coconut oil and yogurt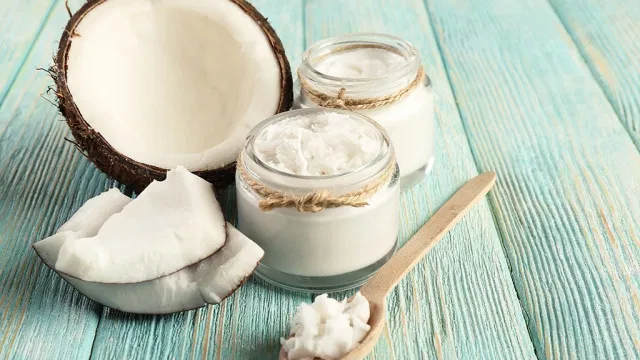 How to make hair shiny and soft? You can use coconut oil in combination with yogurt. Yogurt contains large amounts of protein, vitamins, and minerals.
Protein works to nourish hair and is also the main component of hair, making hair strong, preventing hair loss. Coconut oil is the compound that helps deeply nourish your hair.
For silky, shiny hair, mix coconut oil and yogurt to incubate your hair!
Put 1 jar of unsweetened yogurt and 4 tablespoons of coconut oil in a bowl to make a homogeneous mixture.

After washing your hair, apply the mixture to your hair while it is still wet.

Incubate for about 30 minutes. Finally, rinse with warm water.
With linden and coconut oil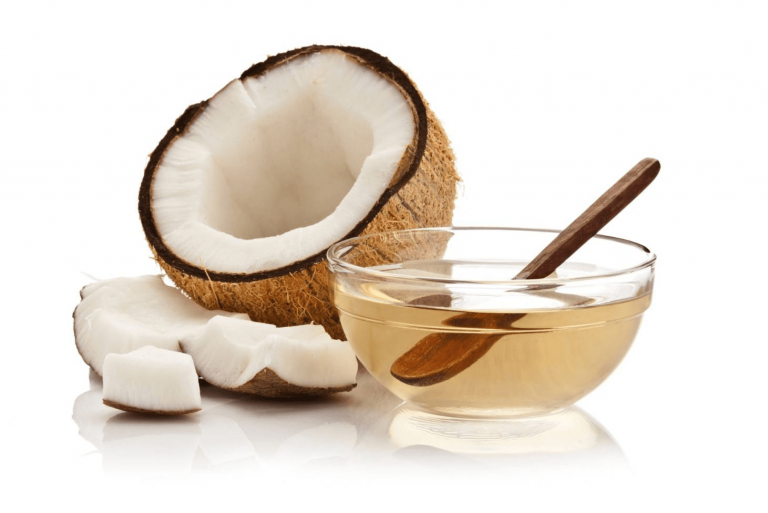 Many experts believe that bodhi and coconut oil are the ideal choices for hard, hard hair.
It is also one of the irrefutable home remedies for smooth hair for those who don't know how to make hair shiny and smooth.
Washing your hair with bodhi regularly will help you get smooth hair and lustrous.
Also, the composition of flavonoids compounds, including saponaretin, is one of the blends to effectively reduce hair loss and prevent dandruff. Combined with coconut oil will make a perfect smoothing hair blend.
Bake 4 bodhi pods until fragrant, then smash them into a pot of boiled water for 5 minutes, and the water turns yellow.

Mix the sintered water with cold water.

Carry out shampoo and massage with gelatinous water to clean the scalp.

Then absorb the water with a towel.

Put a little coconut oil in the palms and apply evenly to the hair while it is still damp.

For about 30 minutes, rinse with water. Do not use any additional conditioner.
With butter and ripe bananas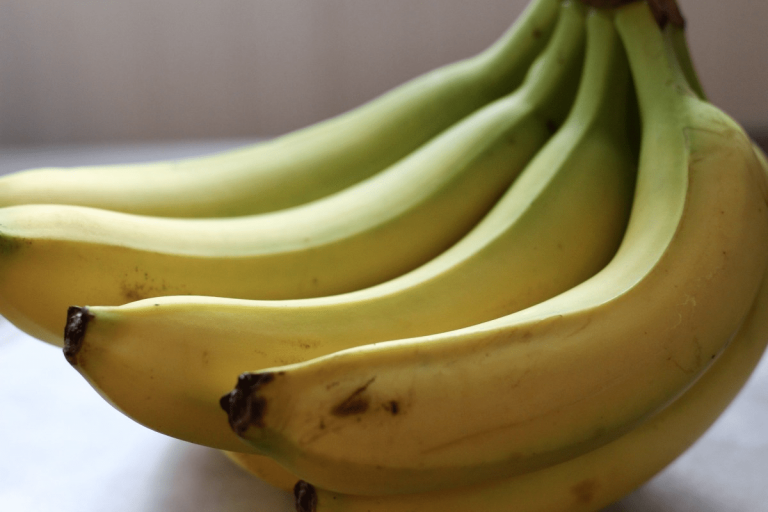 Avocado is rich in B vitamins, minerals such as copper, beta-carotene, vitamins C, E, and healthy fats. These ingredients contribute to very effective hair improvement.
The combination of banana and avocado ingredients is the easiest way to smooth hair.
Put the butter and banana in a blender, blend them into a smooth mixture.

Wet hair, apply this mixture to the hair, and incubate for 30 minutes.

Rinse with cool water.
With apple cider vinegar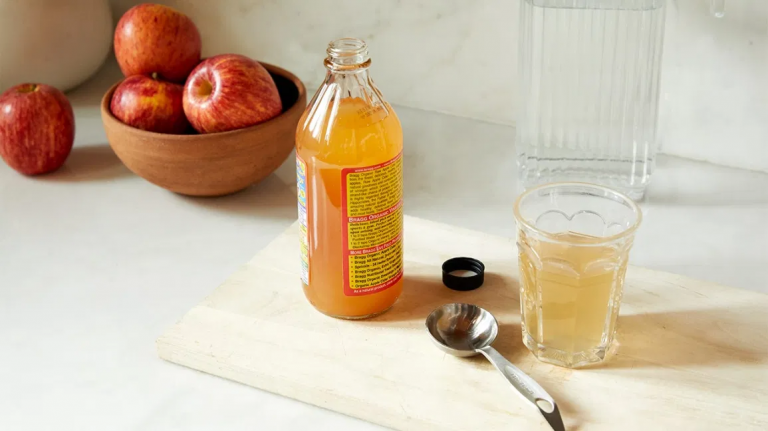 Thanks to the pH-balanced scalp with apple cider vinegar, your hair will become smoother and shinier after just one rinse with clean water. Apple cider vinegar closes the hair cuticles, making curls softer and more eye-catching.
Mix 2 tablespoons of apple cider vinegar with 2 cups of water in a jar.

Wash and rinse hair with shampoo, conditioner the same way you would.

Then, use a mixture of apple cider vinegar and water as a final softener. Let hair dry naturally for increased effect.
How does smooth hair need to have any notes?
Do not wash your hair too often: Many people often think that washing your hair many times will make your hair cleaner. However, this inadvertently makes the hair more dehydrated and becomes drier and drier. You should only maintain to wash your hair 2-3 times/week.

Choose the right shampoo: Each hair type from dry hair, oily hair, dandruff hair will match with the different ingredients in the shampoo. Therefore, you should find out which products your hair is suitable for better hair care. Concerning this, you can read the following articles The best shampoo for keratin treated hair.

Don't brush your hair when it's wet: When you finish washing your hair, your hair will be very weak, so don't brush it when it's wet. You should soak a cotton towel first before combing your hair. If you are interested in wet hair, you can try the following article How Much Does Your Hair Weigh When Dry and Wet, to learn how to protect your scalp and make it soft and supple.


Limit the use of heat on your hair: Heat from styling tools is part of the reason your hair becomes frizzy and severely damaged. So you should limit the use of these tools to protect your hair.


Moisturizing hair: Providing regular moisture to your hair is the best way to smooth your hair. Use commercial scalp products or use natural ingredients.
Conclusion
Surely you have the ideal choice to make your hair healthy, shiny, and soft, right? Hope you will grasp how to make hair shiny and soft the right way. Thank you for reading!