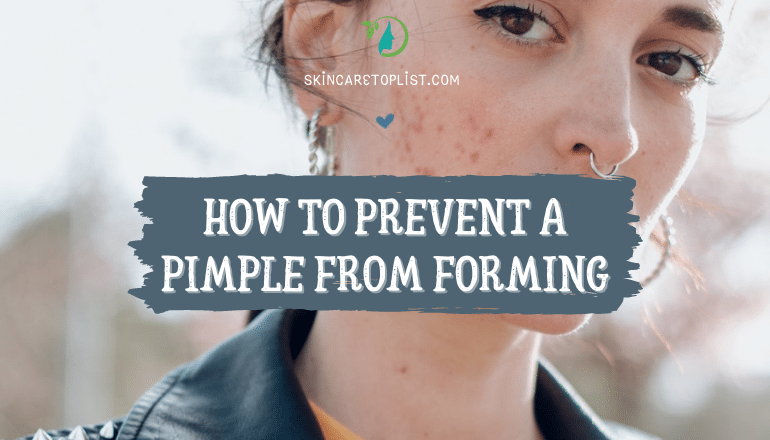 Acne forms as skin pores are clogged with bacteria, dust, and dead skin cells. In some cases, pimples appear on your face due to the change in hormone levels in your body. That is the reason why most people have acne at the age between 12 and 24.
As such, people are concerned about how to get rid of acne in various ways, but only a few of them have been scientifically proven to be effective on acne.
How do you stop a pimple from growing? How to stop acne forever? Here in this article, let's find out seven safe tips on how to prevent a pimple from forming and see how they can help with your skin condition.
7 Tips on How To Prevent A Pimple From Forming
Double-cleansing
Double-cleansing involves two steps: using cleansing oil or micellar water to remove makeup, dust, or sun cream, followed by deeper water-based cleansing to get rid of excess dirt.
This step is a must in a routine for acne-prone skin because it helps remove all dirt, dead skin cells, and sweat that can clog pores. This two-step process also allows the skin to absorb active acne treatment effectively.
In the first step, if your skin is very sensitive, avoid cleansing oil because excess oil can clog pores and result in breakouts. For the second step, go with a foam-free, gentle water-based cleansing product containing active ingredients (like salicylic acid) to remove sebum without triggering your skin.
And keep in mind that no matter if you have a double-cleansing routine or not, be sure to massage your cleanser in circulation to stimulate blood flow and remove excess makeup and pollution as well.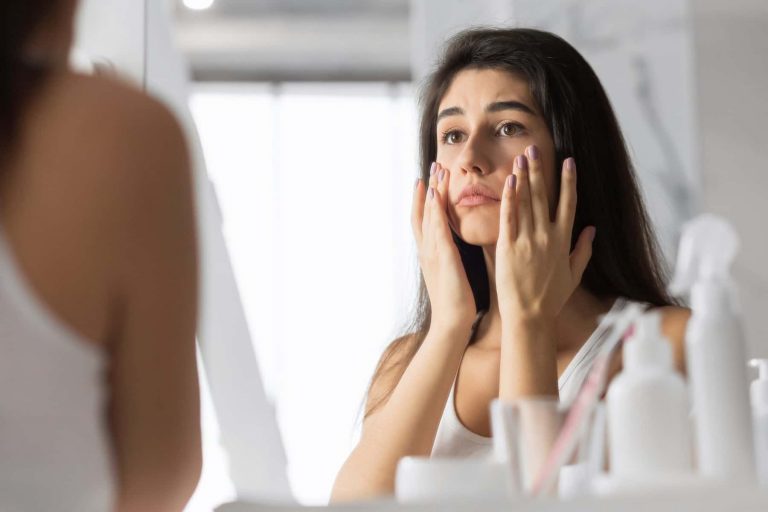 Stop touching your face
As we mentioned before, clogged pore causes pimples to grow. Overactive oil glands are blocked with dust and bacteria that result in inflammation in skin pores.
When touching your face with your hands, dirt and oil can transfer to your face. No matter how many times you wash your hand, bacteria and dust can still stick on it, and touching your face frequently will cause the pimple to grow faster.
Another bad habit is picking pimples that tend to be more harmful than good. It can refer to Dr. Joshua Zeichner's terms "Trauma" to your pores. Not only can it take a longer time to heal, but it also turns to inflammation in your pores.
Avoid Product With Alcohol
Products containing alcohol can help with acne to some extent. They help dry the wounds quickly and fight bacteria, specifically P. acne bacteria that cause inflammatory acne.
However, they will not be safe and effective for long-term usage. When your skin has pimples, meaning that it is sensitive to almost all harsh treatments you use, significantly alcohol.
Alcohol causes dryness and irritating that results in acne breakouts in some people using alcohol on pimples. So it is better not to apply alcohol products to your skin significantly when you have severe breakouts.
Moisturize Your Skin
No matter what treatments you use, do not forget to moisturize your skin properly. Dryness may be one of the leading reasons that harm your natural skin's barrier function.
That is why you need moisturizers to keep your skin condition balanced and prevent acne from getting worse. Also, moisturizing is essential when using one of those treatments that cause dryness:
Salicylic acid

Benzoyl peroxide

Tretinoin

Isotretinoin
However, not all moisturizers can be dabbed to your acne. Try to avoid occlusive products and use hydrating products that are non-comedogenic, oil-free, and alcohol-free. Ingredients like B5, ceramides, or hyaluronic acid will keep your skin stay hydrated.
Using Acne Treatments
People are wondering how to prevent a pimple from getting bigger. The key answer is Acne treatment. They can be applied on pimples rather than using on the entire face.
These treatments work by delivering anti-acne ingredients directly to acne spots to break down acne bacteria and kill them. Some active spot treatments include Benzoyl Peroxide (work effectively on inflammation acne), Salicylic Acid and Glycolic Acid (clean up the pore), Sulfur, and Differin.
Here is how to use it: apply a small amount on the blemish twice a day with suncream if necessary. Remember, stop the pimples from the beginning, not to take spot treatment as a regular acne treatment medication, and overuse it. The side effects might be adverse.
Consider Retinoids
Retinoids are derivatives of vitamin A which can exfoliate dead skin cells and dissolve clogs from the inside out. It helps to prevent the formation of acne and renew skin cells as well.
Retinoids are most active in the no artificial light condition, so the best time to apply retinoids is before bed. Using high concentration retinoids can cause irritation and redness, so we highly recommend using retinoid oil for beginners.
Retinoids can bring different results in each skin type, so it is better to consult your dermatologist before using retinoids products.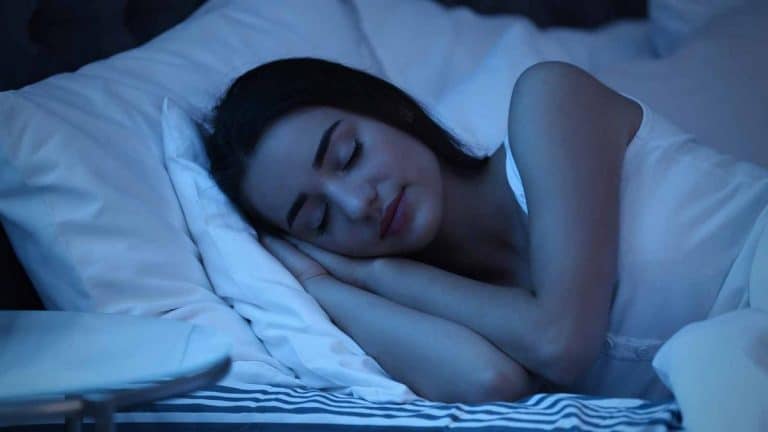 Sleep before 11
Low blood flow, depression, and regular late sleep are the main factors that cause acne, significantly in forehead pimples. Insomnia or late sleep can affect your hormones that trigger cortisol levels. This results in the production of sebum and inflammation that clog pores.
A good night's sleep can help better blood flow, reduce stress and revitalize your skin. A healthy immune system and balanced hormone levels is a key factor that helps your skin heal at a faster rate. As a result, getting 7-8 hours of sleep is the cheapest way to maintain smooth and vibrant skin.
Final thought
How to prevent a pimple from forming? It's a hard question, and the remedy we introduce in this article may work differently on each skin type. However, it is safe enough for sensitive skin and worth trying.
Remember that no matter what ways you use to get rid of acne, do not overuse it. It is best to consult with doctors if you have a severe acne condition.