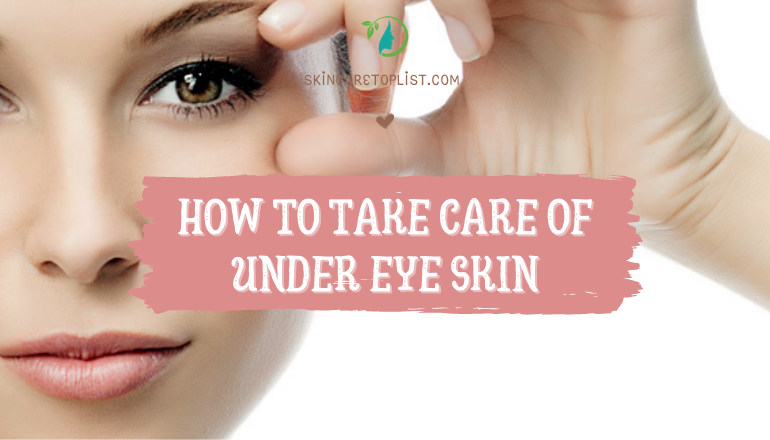 Eye contact makes conversation more effective. Hence, ugly dark circles, eyes, crow's feet, or under-eye puffiness can burden you with successful communication. Have you ever wondered how to correctly nurture your skin under the eyes to obtain an attractive eye and enhance the interaction? Let's look at some of the tips below in this post of "How To Take Care Of Under Eye Skin"!
How To Take Care Of Under Eye Skin?
There are six basic steps to take care of the skin around the eye; take notes of these methods :
Step 1: Gently Cleanse Your Skin
Start your cleaning process by using facial cleansers. More specifically, the face wash can help you clean your face and remove dirt, excess oil from the skin for a long day.
In this step, you need to keep in mind two important issues :
First of all, you should not use a cleanser with overly strong detergent as it will break down your skin's Ph balance and reduce more oil.

Do not utilize a cleanser too many times a day ( maximum of 2 times a day), and do not scrub the skin under the eyes intensely, as it will easily damage the sensitive skin area.
Step 2: Pat On A Serum
Serum is the fastest way to remove dark circles, puffiness, and wrinkles. Unlike eye creams, serums are lightweight, nourishing, with small molecules that can easily be absorbed into the skin.
The skin around the eye is quite sensitive and thinner than the facial skin. Hence, make sure to choose an eye serum with a natural ingredient free from parabens, silicones, and mineral oils. It's never too late to choose an eye cream suitable for your skin right now.
Look for a serum that can help minimize the appearance of problems on your skin such as wrinkles, dark circles, under-eye bags over time.
Step 3: Smooth A Moisturizer Over Your Skin
Once you've finished applying eye cream, apply moisturizer over your skin. Unlike facial skin, eye area skin is usually dry and prone to signs of aging. As a result, the skin will become dry and appear more wrinkled due to moisture issues.
Then how do you treat under-eye skin naturally? It is very important to focus on moisturizing the skin around the eye with natural masks such as tomatoes, cucumbers, yogurt, etc. Besides, you should also eat many green vegetables and fruits to add nutrients and vitamins such as oranges, mangoes, green vegetables, iron cereals, legumes, and eggs in the daily meals.
Natural eye care is quite simple and safe. However, you can use moisturizer instead of homemade masks from nature if you do not have enough time.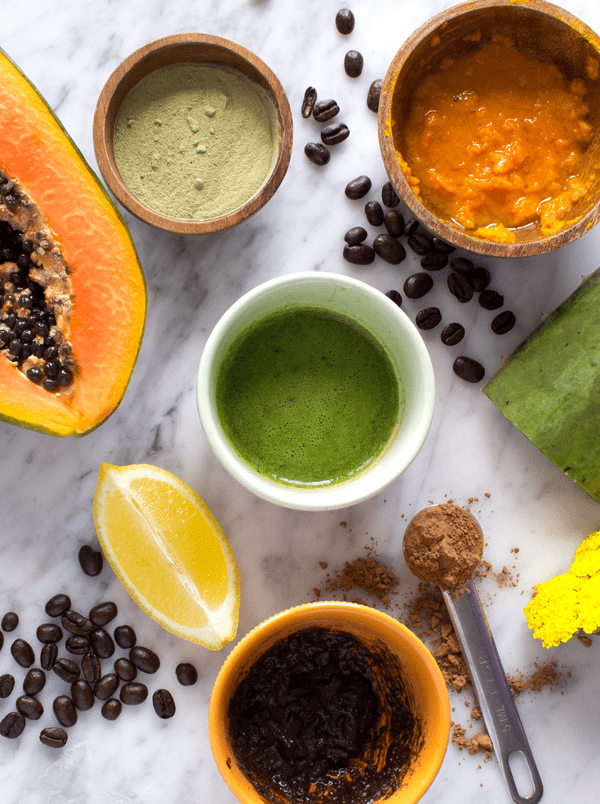 While applying moisturizer to the sensitive eye area, remember to use your pinky finger to dab it gently above and below the eye area. It would be helpful to use the ring finger as this finger will exert a moderate force not to damage the eyes skin.
Step 4: Choose An Eye Cream
The smile and eyes are also a powerful weapon to score points in the eyes of the opposite person while communicating. Hence, investing in a good eye cream will enable you to improve the negative effects of your eyes from staying up late or aging.
However, it isn't easy to choose a suitable and good eye cream, especially for skincare beginners.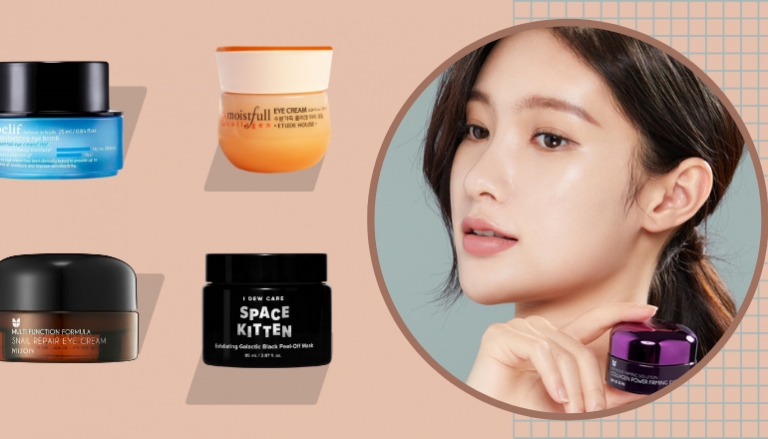 Step 5: Make Sun Protection A Priority
Regardless of your age, you still can reduce problems and bad effects on your eyes with sunscreen.
In detail, the sun can easily damage the skin around the eyes. People often have a habit of applying sunscreen to the face but neglect the area under the eyes. You can prevent premature aging and sun damage with sun protection products containing Zinc Oxide (ZnO), which help absorb UVA and UVB rays. Thus, sunscreen is extremely significant in protecting your skin from these issues.
This cream type will also keep your skin soft, smooth, and bright. Furthermore, you should limit going out when it's sunny without sun protection clothing or sun hat and put on sunglasses to limit UV rays shining directly on the eye skin.
Step 6: Conceal Your Under-eye Area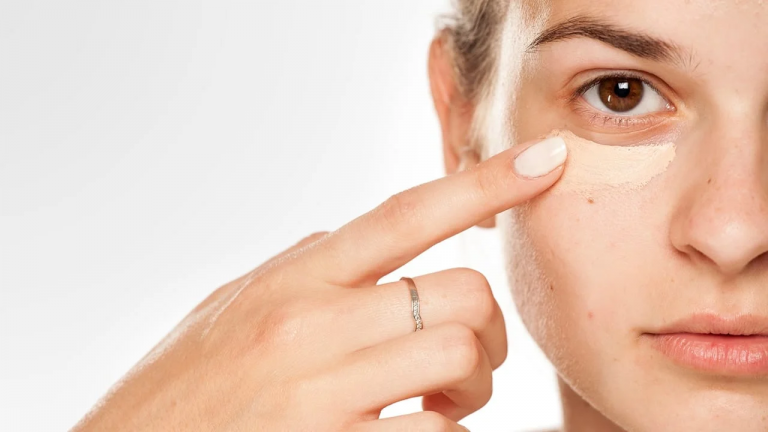 The last step to complete all eye skincare processes is especially for people in need of "saying goodbye" to puffiness or dark circles under the eyes in seconds. To be more specific, dap an appropriate amount of concealer under your eyes and pat until they blend; you will become more confident and beautiful this way. For many girls, a concealer is like magic as it makes your eyes glow instantly.
Meanwhile, you should not rely entirely on the concealer as this is a most urgent method. We recommend natural, intensive, and under-eye care because beautiful natural skin is always a lot better than applying too much makeup.
Similarly, how do you get rid of extra skin around your eyes? Instead of using cosmetics to remove wrinkles, dark circles, and puffiness for a long time. You can go to a beauty salon to have a removal of excess skin small surgery. However, to ensure the safety of your health, choose a reputable and high-quality beauty salon to avoid dangerous risks.
Conclusion
Throughout this article, we've highlighted the most basic ways and useful equipment to nurture your under skin area: Facial cleanser, eye serum, moisturizer, eye cream, sunscreen, and concealer.
We hope our post on "How To Take Care Of Under Eye Skin" will help you own more beautiful eyes. Ensure that you take good care of your eyes, as they are the window of your soul, love, and confidence.