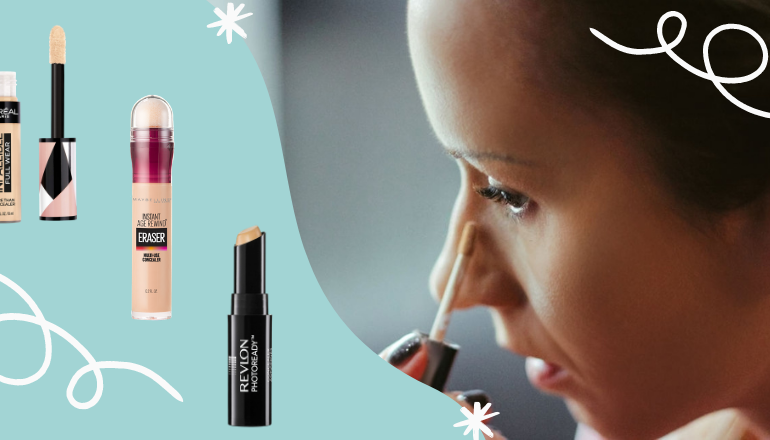 Hi angels, have you ever been hopeless when you put in a lot of effort to make your facial imperfections like melasma, blemishes, or dark spots not to visit again but failed? Or have you experienced the overdose of coffee to keep you awake or staying up late for a must-watch Netflix movie but still dreaming of a flawless look? Don't worry about it. I will share with you the best drugstore concealer for hyperpigmentation, which can perfectly solve your problems.
What is hyperpigmentation?
This jargon is not really unfamiliar to us, but if being asked what its meaning and how awfully it displays on your facial skin, you might be confused. So, briefly, hyperpigmentation is a skin condition in which skin areas have darker colors than the rest, and the increase in melanin is the main reason. Some common forms of hyperpigmentation are melasma, freckles, dark spots caused by sun overexposure or age spots.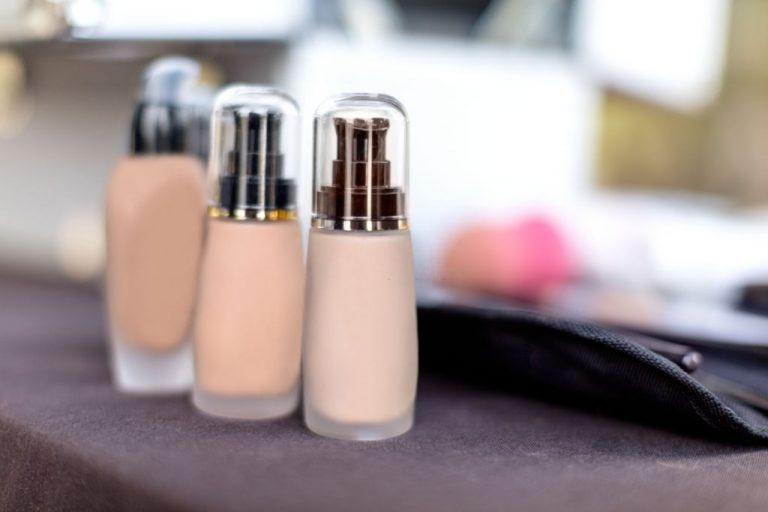 How to cover hyperpigmentation?
Although having extra pigments on your skin is harmless, they will bother you the most about how to cover dark spots on your face or which suitable makeup for melasma is, etc. Thanks to the cosmetic industry's development, there are many ways to get rid of them. We cannot deny that there is a pool of beauty tools for hyperpigmentation coverage; however, do you know how to effectively apply them? Let me share with you: to defeat the nuisance of hyperpigmentation every morning before work, please keep in your mind three golden rules to cover it up successfully.
Rule no.1: Color correction is paramount
Basically, "color correction" corrects any areas on your face that you may want to neutralize or cover up. The biggest reason that people color correct is for dark circles underneath the eyes or any redness on the skins.
So, have you ever heard about a concealer wheel? I am going to show you exactly how this works. For example, if you have any redness on your face you want to correct, you find the red on the color wheel and see what color is directly opposite to that is green. So, in this case, you would use green to color correct any redness. Next, for the under eyes, we generally have dark circles with blue or purple tones; thus, according to the color wheel, the opposite to that color is orange-ish, peachy tones. That is what you would use to color correct in those areas.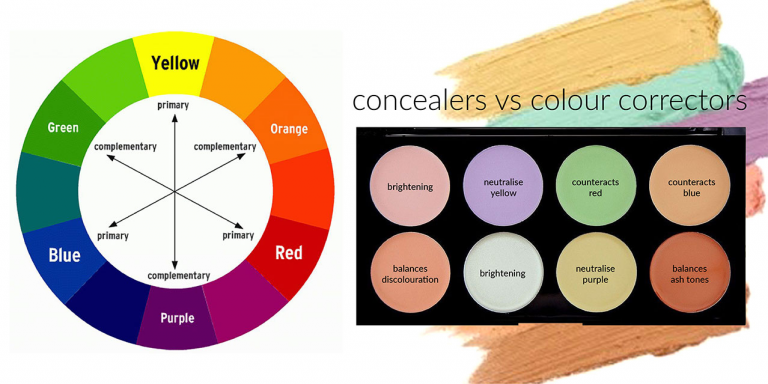 Rule no.2: Know your skin tones
This is the utmost thing that you need to know in order to be able to color match yourself to a concealer. The undertone of the skin lies underneath the physical skin that is spread all over your body. In another way, this is a color you are born with, and the undertone never changes.
There are three main categories in which an undertone can fall under. They are a yellow undertone, which is most commonly known as a warm undertone; a neutral tone and a red undertone otherwise known as cool undertones. Red tones or cool tones have more pink in them, and yellow or warm tones have more yellow. With neutral tones, you are going to have an even amount of pink and yellow tones.
A good way to determine what category you fall under is to look at your veins. If they are either purple or blue, you are going to fall under the cool tone category; if your veins are green like olive color, you have a warm undertone; and if you have a combination of both colors, you are going to be neutral shade and have both cool and warm undertones in your skin.
Rule no.3: No overapplying
Many people think that to cover hyperpigmentation perfectly, they have to apply more layers of concealers, foundation and powder. It is wrong as it worsens your skin conditions. Moreover, it creates the nuisance of the increase in cakey-ness and crease. I believe you do not wish to experience that awful feeling at all.
How to find the best drugstore concealers that match your skin tone?
Some people have a misconception that drugstore makeup products may not be as good as the branded ones; however, it is not true. Nowadays, you will be dazzled and surrounded by countless kinds of good quality concealers with affordable prices in a drugstore. If you find it challenging to choose a concealer matching with your undertone the most, let me share with you A to Z tips.
Commonly, there are 4 forms of concealers such as liquid, balm, cream and stick. To choose the most suitable concealer for yourself, it depends on your undertones, types of facial skin and which imperfections on your face you want to cover up. To have a clearer picture of each form of concealer and their benefits, please continue with the next part, I will not make it too theoretical.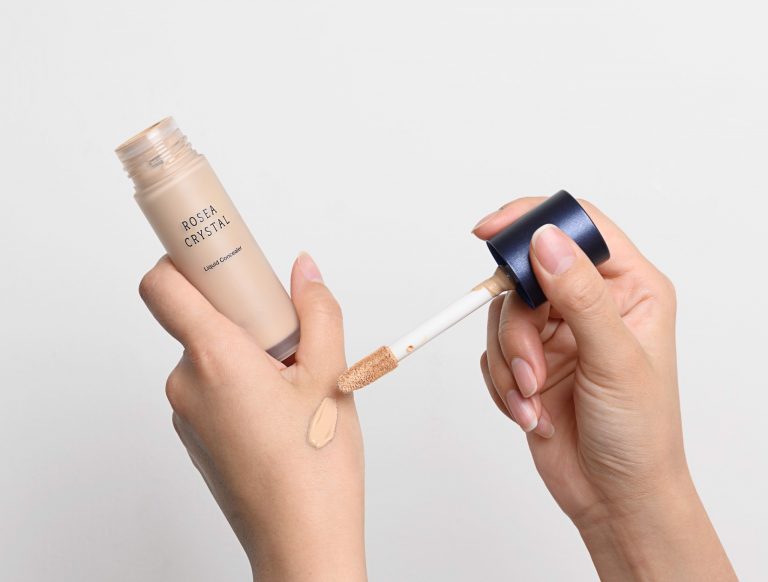 Liquid concealers
I believe this is the most common form of concealer. You can slightly tap and blend it out; and if you prefer a thicker coverage, it is totally fine to add some more. Most of the best concealers for blemishes are in liquid form. Moreover, its texture is also more hydrating with less coverage; thus, it matches pretty well for most types of skin and those who have small facial imperfections.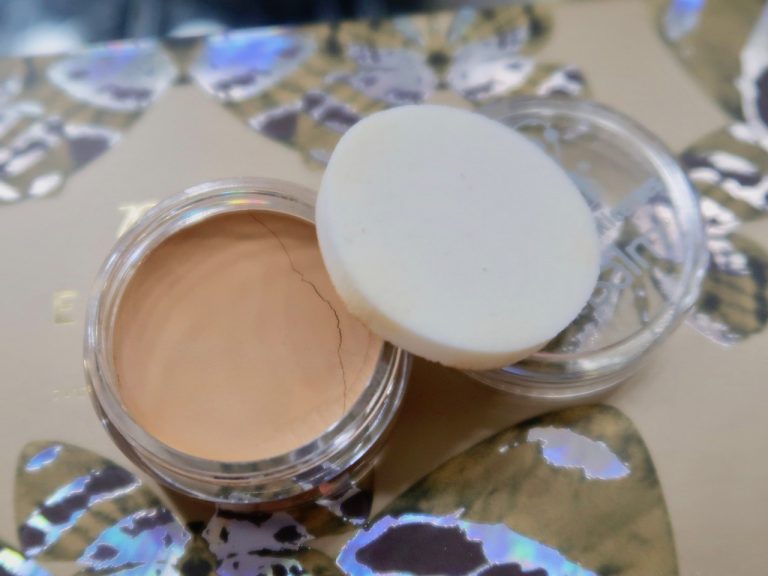 Balm concealers
Balm concealers have a creamier texture and provide more buildable coverage, which would be suitable for those who have obvious hyperpigmentation such as dark spots, melasma or bad dark circles underneath your eyes. The finish would crease a bit and settle with fine lines after a few hours; therefore, balm concealers are more meant for drier skins. Balm concealers can be used as a color corrector as well. For makeup beginners, it shall be a bit challenging to apply when you do not know which color is suitable; however, it will be your real friend once you understand it.
Cream concealers
Cream concealer is best for normal, dry, combination, or sensitive skin. I found out that most of best concealers for melasma are in creamy form, and I believe it is because of its thick texture and buildable coverage as the name implies Cream concealers are usually packed in a small pot or pallet. Besides its perfect coverage, we cannot deny that those with an especially creamier finish are more likely to crease into lines and wrinkles; therefore, it should be set with loose or pressed powder once.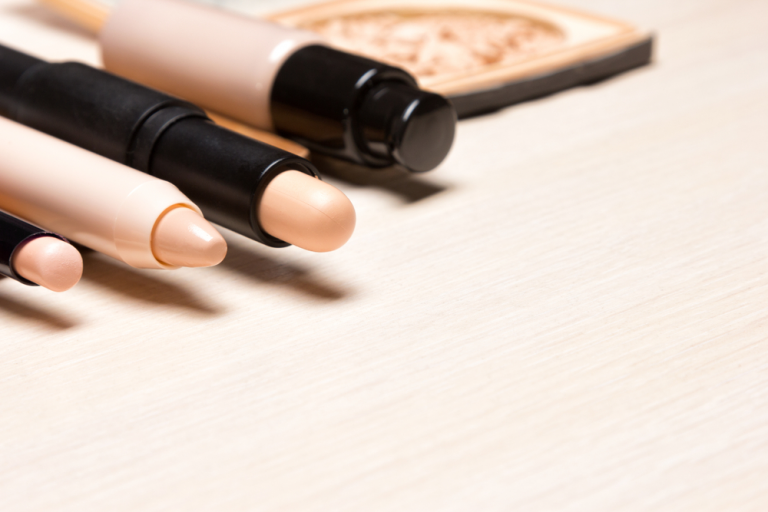 Stick concealers
Stick concealer is aptly named because it has a semi-solid texture, is often richly pigmented, and has a thick, creamy texture. And, same with cream concealer, it is the best for normal, dry, and sensitive skin with a buildable coverage ranging from medium to full. The difference between them is that the finish layer produced by stick concealers includes satin and powdery matte. You also need to be careful before getting a stick concealer as it results in a higher risk of clogging pores. Therefore, I believe it is not so ideal for those with oily skin and enlarged pores
To summarize, please note that the following points below:
Choose a concealer that matches well with your undertone the color of your foundation exactly.

If you have dry skin, liquid concealer is not an option as the result will emphasize the dryness.

If you have oily and acne-prone skin, both cream and stick concealers cannot be your friend as their textures are going to shine your oily skin and make it hard to breath.


For skin with little discoloration, to have the finest look, a light to medium coverage concealer such as balm or liquid concealers can do so.


For skin with little discoloration, to have the finest look, a light to medium coverage concealer such as balm or liquid concealers can do so.
Should you splurge? Calm down and read my review first!
1. Best drugstore concealer for blemishes- L'Oréal Paris Makeup Infallible Full Wear Concealer
If you have a headache of thinking which is the best drugstore concealer for hyperpigmentation, I firmly believe L'Oreal would be your best choice with 25 shades.
This liquid concealer is claimed to provide a full coverage (which is an excellent feature for a liquid form), be very long-lasting (24-hour wear) and water-proof. I can confirm this claim is true after using it for a while.
The coolest part of this concealer is its extra-large doe foot applicator which effectively covers any blemishes.
I also utilize it for contour and highlighting (thanks to the wide range of shade). The first time I used this concealer, I got a problem with blending as it has a thicker layer compared to other liquid concealers I have used. Therefore, I tried to apply moisturizer prior, which was definitely a good mask for your skin; then applied concealer (just tap slightly), waited for a couple of minutes then blended and blocked it with powder to avoid creasing. The result was more than my expectation: 90% of blemishes were covered and there was no irritation occurred while wearing it
Pros
Wide range of shades
Long-lasting and waterproof
Extra-large applicator
Remove easily with micellar water
Cons
The fragrance is overwhelming
Thick coverage causes dryness
Recommendations:
Good for:
It would be an indispensable weapon for those struggling with covering up blemishes.

For the makeup beginner, this liquid concealer can be a good try as it is friendly with most skin types.
Not good for:
This concealer shall not be recommended as a gift for the elderly as the wrinkles or fine lines would be more pronounced, which makes the older skin duller and heavy.
2. Best drugstore concealer for dark spots and melasma- Maybelline Instant Age Rewind Eraser Dark Circles Treatment Multi-Use Concealer
Maybelline Instant Age Rewind is a hot property and a top favorite concealer nominated as an America's first choice.
Its formula is composed of goji berry and haloxyl which are hero ingredients to tackle discoloration caused by hyperpigmentation. Hence, I believe, the best answer for questions like "How to cover dark spots on face with a concealer?" or "How to do makeup for melasma?" is definitely Maybelline Instant Age Rewind concealer.
It comes with 11 shades; therefore, I think you will not face any difficulties to choose the right one for you.
One minus point that you need to consider seriously before a purchasing decision is about its sponge applicator which is considered too large to get into small areas , such as the inner corner of eyes, plus the sponge is grainy, so it is definitely hard to apply seamlessly. Fortunately, I have a tip for you to use it effectively without hurting your eyes. It is to use a small brush instead.
Pros
User-friendly for most types of skin
Long-lasting
Color-accuracy is high
Cons
Sponge applicator is too large
Recommendations:
Because this concealer has more pink color, it is a suitable choice for those who want to make-up for melasma or cover dark spots on the face and dark circles underneath your eyes.
Although it is claimed as a full-coverage concealer, I find it not right as I need to apply more than two times to make pimples on my face blurred. Therefore, if you have severe hyperpigmentation, please be patient and go for another option.
3. Best drugstore concealer for hyperpigmentation - Revlon Photo Ready Concealer

Revlon Photo Ready concealer is one of the best stick drugstore concealer for hyperpigmentation that is worth the try, I believe.
Its shade range is not as legendary as L'Oreal one, with 6 shades in total ranging from fair to deep shade; however, I strongly believe it would be the best option to camouflage any types of hyperpigmentation and provide a natural and skin-like finish.
A plus point for this concealer is that it does not settle into fine lines as much as other full coverage concealers do; as a result, it literally works well and matches with the elderly. My mom, in the past, was afraid of makeup so much due to her sensitive facial skin although she desperately wanted to hide her aging signs such as wrinkles, freckles and dark spots. Since the day she tried it out (I gave her as a gift), she has been more confident and happy to share this concealer's benefits with her friend as well.
Cakey is mostly an annoying feeling deprived from a full-coverage concealer. Again, moisturizer will give you a hand to ease this issue down.
Pros
Friendly with the aged
Blend easily by fingertips
High color-accuracy
Low EWG ("Environmental Working Group) rate (*) - this concealer is verified safe for users.
Cons
Cakey feeling due to thick layer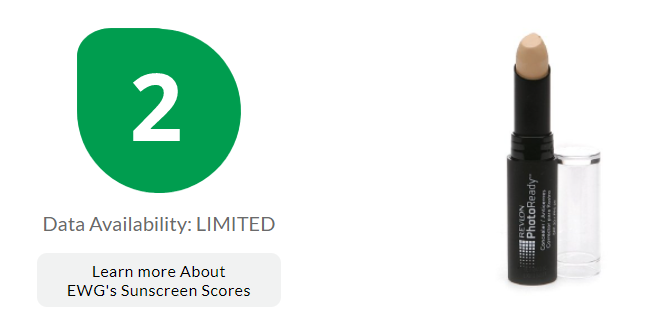 Recommendations:
Good for:
If you have a concern in purchasing non-toxic cosmetic products, this concealer is the best drugstore option.

It is the best drugstore concealer for melasma or and blemishes as it provides high color-accuracy.
Not good for:
Although this concealer's formulation is built with safe ingredients, it does not really fit for acne-prone skin and oily skin due to its thick texture.
Final Words
In conclusion, using concealers is one of the most common answers for how to cover up hyperpigmentation. With different types of concealer texture, you can easily find the one which is mostly suitable for your undertone and type of skin.
I love Revlon Photo Ready Concealer the most as it is the best drugstore concealer for hyperpigmentation with full coverage and low EWG rate. I highly recommend it to those who are concerned about make-up for melasma or covering ups tough hyperpigmentation. It is user-friendly with a stick form and compact design; therefore, I can easily keep it in my purse.
And you? Which drugstore concealer for hyperpigmentation do you like? Please feel free to comment below as I love to hear from you. Let's shine together and I hope my review is helpful for you.
Did you like this post about the best Drugstore Concealers for Hyperpigmentation? Why not pin it!