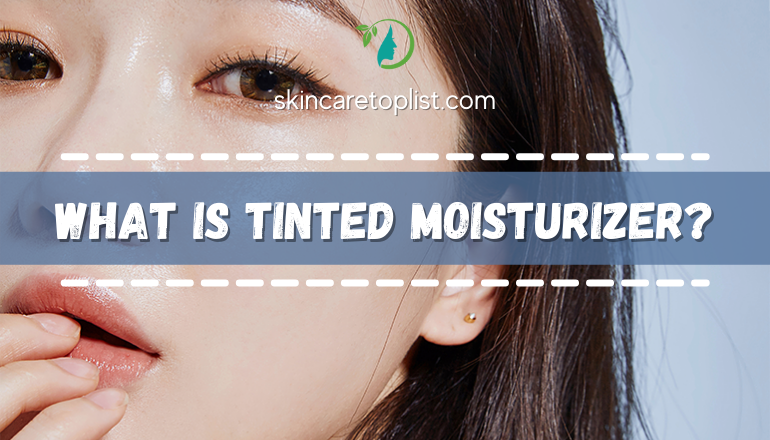 If you pay attention to the skincare and cosmetics world lately, you will likely have heard of the tinted moisturizer. So, what is tinted moisturizer? Is tinted moisturizer bad for skin? And what's so great about it that there's an entire commotion? Let's look into this product and learn about its uses!
What Is Tinted Moisturizer?
You are living in an era where everything is optimized for your uses, so of course, the 21st century will be able to provide you with a product that allows you to combine makeup and skincare at once! Such liquid cream is called the "tinted moisturizer" - the moistening cream with the inclusion of pigment to give your skin a natural glow!
Ever since their debut into the market, tinted facial moisturizers have become the new craze for their convenience in use. But the product has grown from its original innovativeness as well, as it is no longer just a simple moisturizer with pigments. The formula has been modified to include UV protection and even minerals to strengthen and compliment your skin.
Some moisturizers opt to elevate their pigment and increase the coverage aspect rather than being entirely focused on the skincare part of the formula. In this sense, these tinted face moisturizers are like an enhanced foundation or even CC cream. Generally, tinted moisturizers help regulate the moisture on your face as well as keeping it toned.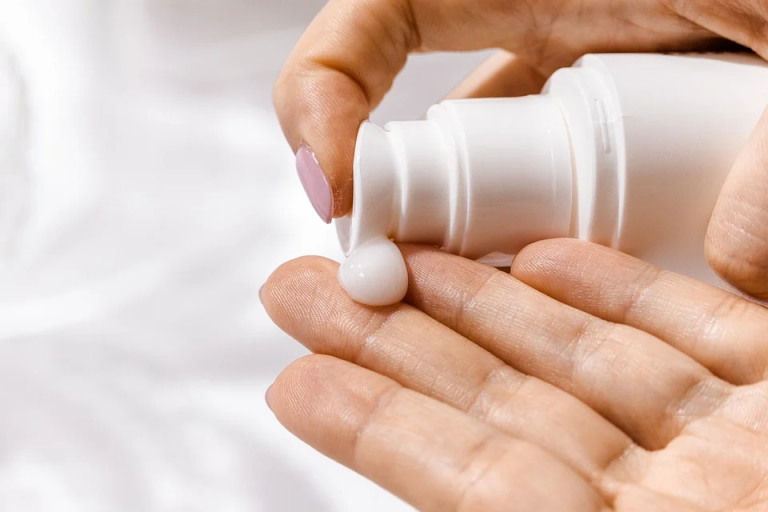 This amazing cream is created for those who want to keep their skin looking more consistent and hydrated even in harsh weather conditions. But, can you, as part of the general public, make use of tinted moisturizers? Scroll down for more!
Why Should You Use Tinted Moisturizer?
Before knowing why you should use the product, you should know the procedure of how to make tinted moisturizer. Specifically, the mixture is made up of the same components your typical natural moisturizer has: natural oil as emollients, sometimes fruits, and typical humectants to draw moisture to your skin, with the inclusion of makeup pigment for a sense of tint.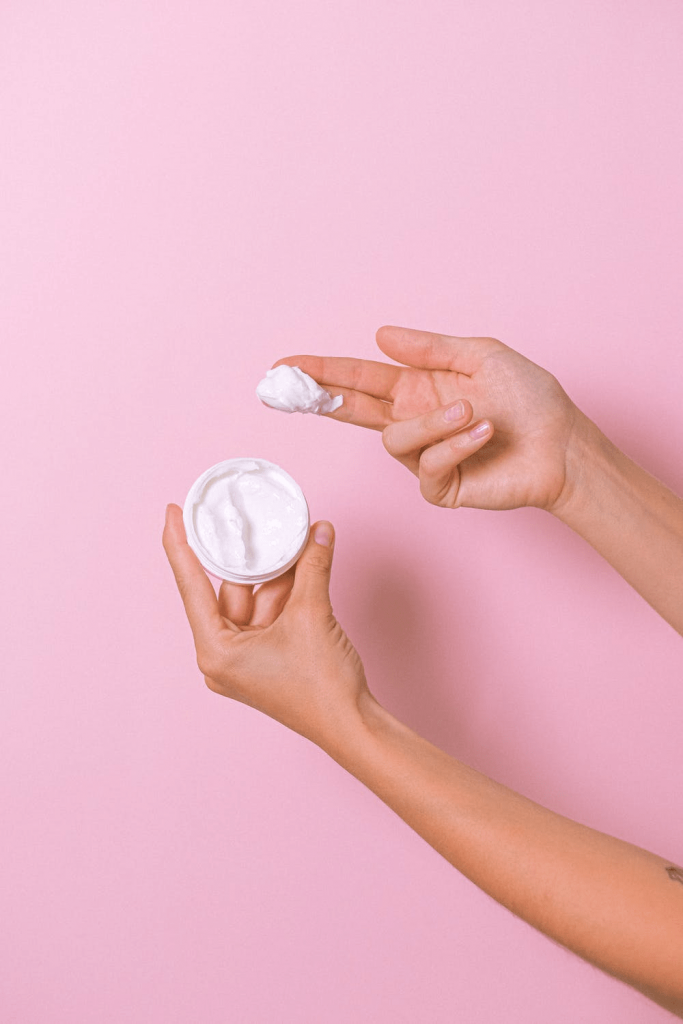 Therefore, if you use tinted moisturizers, you will get the same effects as other typical moisturizers. In winter, some people like to add a few more steps to their makeup routine to keep their skin from cracking and drying up, including moisturizing. If you feel too lazy for the day, you can skip applying base foundation and go straight for tinted moisturizers!
The same goes with summer as well, when normal makeup can feel a little too cakey and potentially dehydrating. If you replace your base with tinted moisturizers, you will notice the incredible difference in the formula on your skin. Out of all the coverage products available on the current market, tinted moisturizers are potentially the lightest, so you will be able to let your skin breathe!
However, do you know how to use tinted moisturizer yet? Well, let us help you with the steps:
Clean your face thoroughly! You will need your skin to be squeaky clean to allow products to stick onto it more easily, and the minerals seep in more effectively. The rule of thumb is for facial soap/facial cleanser and then a toner. Anything else can go on the top right afterward.

Don't forget to moisturize! Even though your layer of tinted moisturizer will go on top, it will remain for the rest of the day or until you choose to wipe the makeup off. You will need a softer hand at applying the original moisturizer.

Now, it is time to apply your tinted moisturizer! You can use your own fingers to smooth out the product, a beauty blender to ensure proper coverage, or a brush to focus on problem areas. The formula on tinted moisturizers is very light, so be sure not to overuse the product and smooth it out evenly to avoid cakiness. Additionally, you should blend the product down to your neck as well!

Add a little corrector! If you want to keep your cute blemishes visible and hide your pesky acne, you can use your corrector on top of the tinted moisturizer as usual. A quick and easy tip on enhancing your eye and your overall face is to put a bit of moisturizer to the corner of your eye!

Add a bit of blush! Even the most natural of skin tones will benefit from a little flush here and there. Then, why don't you pick up your brush and add a bit of pink or coral on top of your tinted base?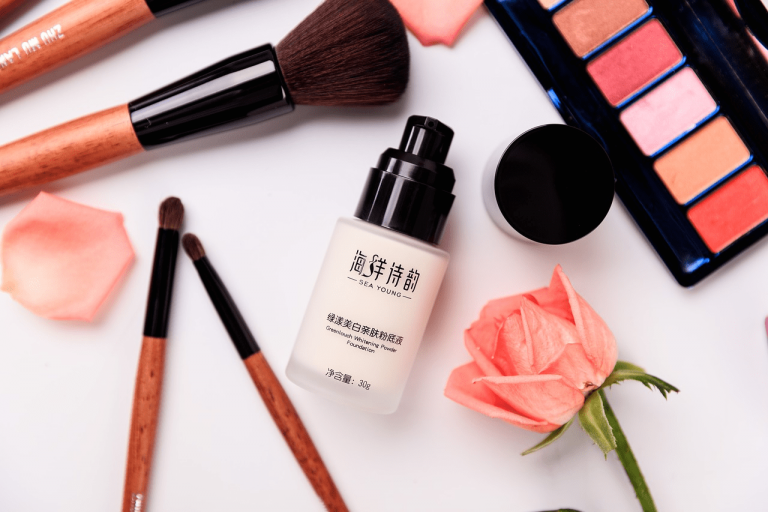 Now that you know how to apply tinted moisturizer, you may wonder if it is possible to skip over a few makeup steps with this product. Let's go through a few similarly used products in your routine, and see how tinted moisturizers can aid them in their jobs!
What Can Tinted Moisturizer Replace?
Tinted Moisturizer VS BB Cream:
The "BB" in BB cream is the short-term for beauty balm or blemish balm, meaning the product will be in tinted liquid form like tinted moisturizers. Hence, this can cause some confusion in makeup lovers as people think that the two products are interchangeable. What differentiates the two products is the variety of functions between the two, so they will be used in different circumstances.
BB cream can help your skin prepare for the next layer of the product while also adjusting the tone of your overall complexion and shielding it from the sun with anti-UV-ray components. It's BB cream's versatility that makes it so popular.
On the other hand, tinted moisturizer cannot tank so many functions on its back since the basic formula is to provide your skin with moisture and a bit of coverage. But people are looking to improve the basics, thus, making tinted moisturizer the lighter version of BB cream. Until then, these two products are separate in use.
Tinted Moisturizer VS Foundation:
Whether you can substitute foundation for a tinted moisturizer or not is dependent on what kind of makeup you prefer. If you want to layer different eyeshadows, cover up your blemishes and red spots fully, you will want the foundation to lend its full coverage to you. But when a dewy natural look is what you're aiming for, it's best to go with a tinted moisturizer!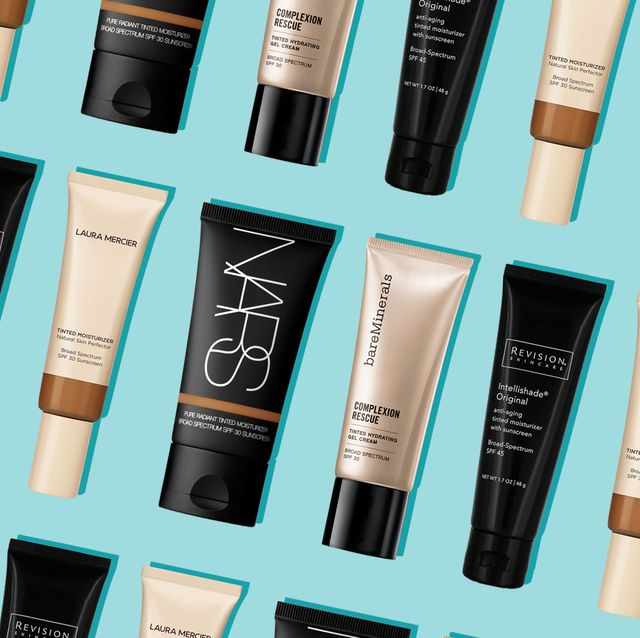 There are so many tinted moisturizers currently in the market. Hence, if you want the product to tailor to your needs, visit this article for moisturizing your scalps, and this article for Korean beauty routine's moisturizer!
Outro
Overall, what is tinted moisturizer? It is a combination between skincare and makeup, letting you have the best of both worlds. In the end, there is no bad product and only bad uses, so we hope that we have helped you include this wonderful cream into your routine! We wish you luck this summer!