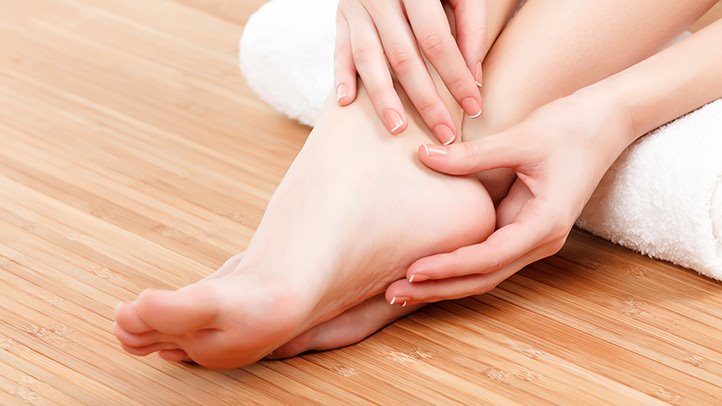 In order to have an overall beauty, every single detail on our body deserves to be cared for carefully. As for skin care, modern women increasingly know how to cherish their delicate skin with many kinds of beauty products as well as creative skin care methods.
Skin care now is not just about face, hand or leg. It also includes the skin on feet which is frequently dry, a lot of dead skin, chapped, significantly affects the attraction and impression of others about you.
How to remove dry skin from feet is the beauty tip that many people are interested in. Because, obviously nobody wants to look less delicate and attentive as body skin care without skin on the feet that leads to being dry and chapped. Let's explore in the following article.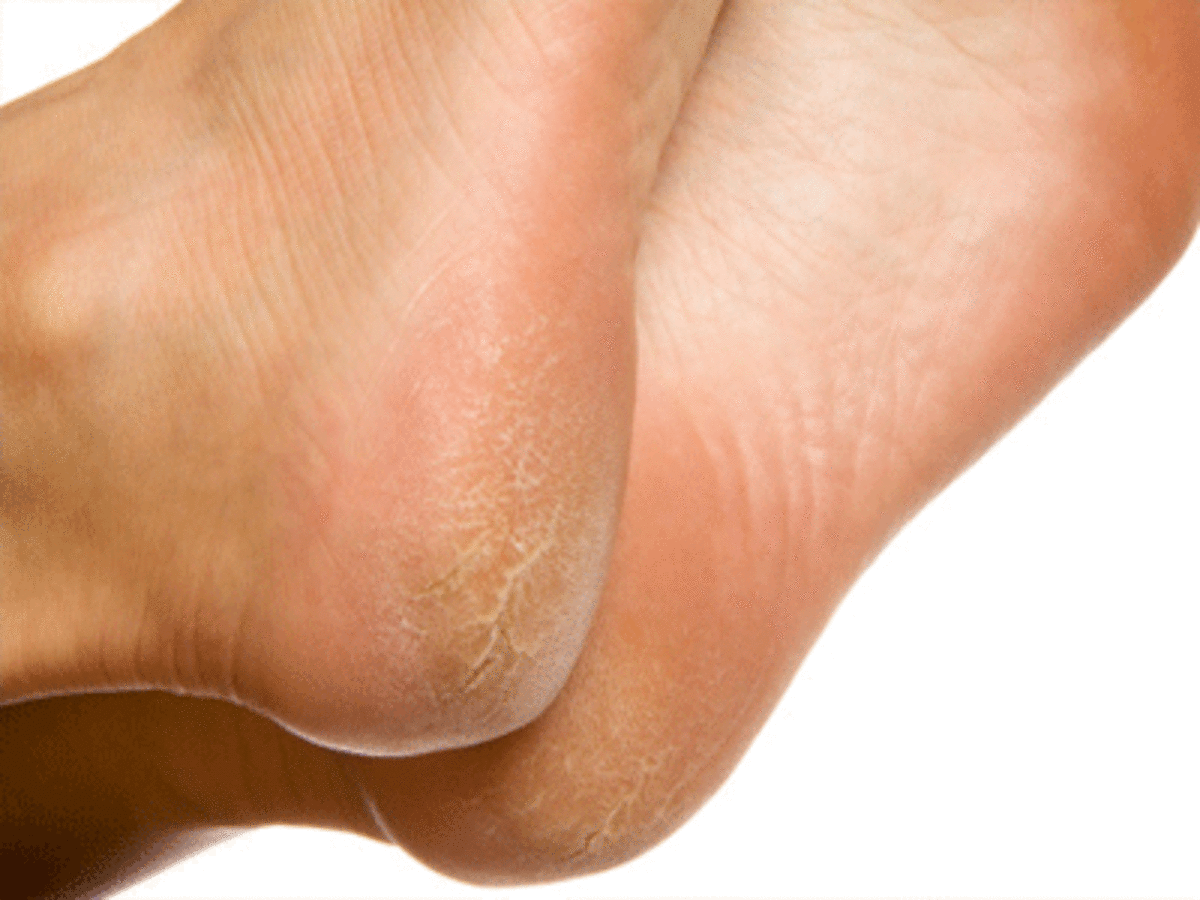 1. Explore how to remove dry skin from feet from causes
Dry foot skin is a common skin issue
Instead of being smooth and soft, foot skin is dry, hard and produces a lot of dead cells. Depending on many factors such as the way of walking, the type of footwear, the amount of dead skin on each person's feet is somewhat different. But it mostly appears around the heel.
Some people with severe dry feet also have chapped skin. Cracks on the skin may not be painful, but it's the right place for dirt to stick in and create stains on the heels.
In modern life, no matter how beautiful you appear, exposing rough and dry feet with lots of stains will really make your image become less attractive and create the impression of a lack of dedication and presentableness body care of the others.
So, it's reasonable that so many people are learning to know how to remove dry dead skin from feet.
Why do I have dry skin on my feet?
That is the question of many people about their dry foot skin. In fact, it's an extremely common skin issue. There are 3 common causes of dry feet skin:
Many mobile activities such as walking, running put our feet under a lot of pressure. Therefore, foot skin also has many different characteristics from the other skin parts to withstand the friction without causing pain in our feet.
To perform that special function, the skin on the feet is thicker and firmer. That means dead skin on feet is also thicker and tighter than other skin parts of our body. Thus, dead skin on feet does not peel off as easily as the hands or legs with simple brushing movements. In many cases, it clings and creates a thick layer, making foot skin look dry.
Another reason is that foot skin is extremely lacking in moisture, an important factor in keeping the skin soft and smooth, especially when you wear shoes and socks regularly and not let it "breath".
Dry feet also result from foot skin conditions such as eczema, athlete's foot, etc. In that case, you'd better see a dermatologist to solve the problem.
2. How to remove dry skin from feet at home?
So, how do you get rid of extremely dry feet? Have you been successful yet?
In fact, it's not difficult to explore how to remove dry skin from your feet. Apart from dry skin which is due to a skin condition that requires medical treatments, in most cases you can do it yourself at home for better foot skin. To get rid of dry skin, you should combine exfoliation and nourishment to soon prevent dryness for best effect.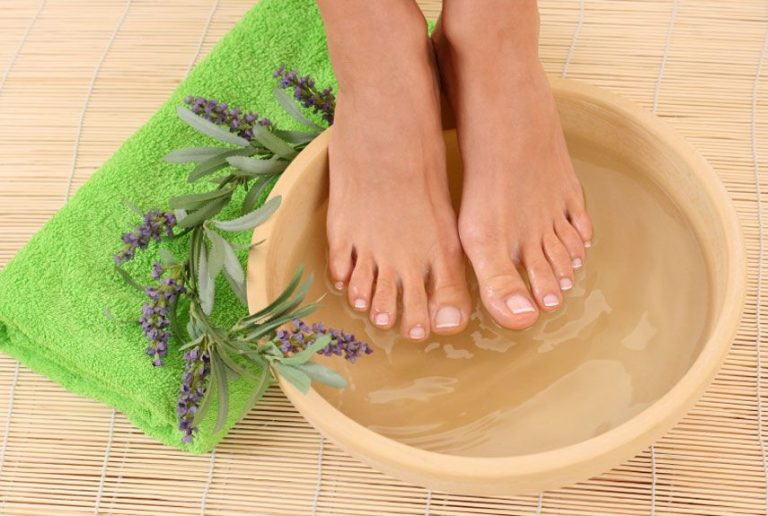 Dead skin is a cause of dry skin feet, so exfoliating methods are recommended for a smoother and softer foot skin. To exfoliate, let's try the following 3 simple ways:
Use foot exfoliators
There are 2 types of foot exfoliators, depending on the ingredients of each type.
Physical exfoliators almost have a gel texture which contains tiny particles to gently rub, soften skin quickly to peel away thick dead skin. Chemical exfoliants use acids in the right concentration to let dead skin peel off. These products are also known as foot peels, having lotion or liquid texture.
If there are no specialized exfoliants available, you can use natural ingredients like sugar, salt, honey, and warm water instead. Use this mixture to apply evenly and massage gently in small circles. But it takes a little more patience to actually see the effect on foot skin.
Soak your feet with warm water and vinegar
This is the perfect answer to the question: "How to remove dry skin from feet naturally?"
A foot bath with warm water is a popular method to impulse blood circulation, relax and make sleep better. But just adding a little vinegar to warm water, it is an effective way to remove dead foot skin.
You can use various kinds of vinegar to achieve the desired effect, such as apple cider vinegar or white vinegar which are proven effective exfoliating. With the support of temperature and natural detergent, foot soak is more effective than using physical exfoliants from kitchen ingredients like salt, sugar, etc.
Use pumice stone
This natural lava stone can remove your dead skin on your feet effectively. To use, soften your feet by soaking in warm water for 10 minutes. Dipping pumice stone into warm water makes it remove dead skin more effectively. Then slowly move the stone on your dead skin to see the difference.
Prevent dry skin
To attain soft and smooth foot skin, you should soon prevent dry skin with some tips below:
Moisturize your heels and the dry skin of your feet by moisturizing lotion.

Let your feet to "breath", keep the feet dry and clean when at home.

Keep your feet from being wet for too long, as well as polluted water.
Conclusion
It's necessary to protect your feet from dry skin to have an overall beauty as well as avoid unfortunate risks causing skin conditions on your feet, significantly affecting your moving and daily life.
With lots of useful information, this article supplies many effective exfoliating methods to remove dry skin, as well as some tips to help soon prevent dry skin, help you explore how to remove dry skin from feet specifically.
Thanks for your reading!