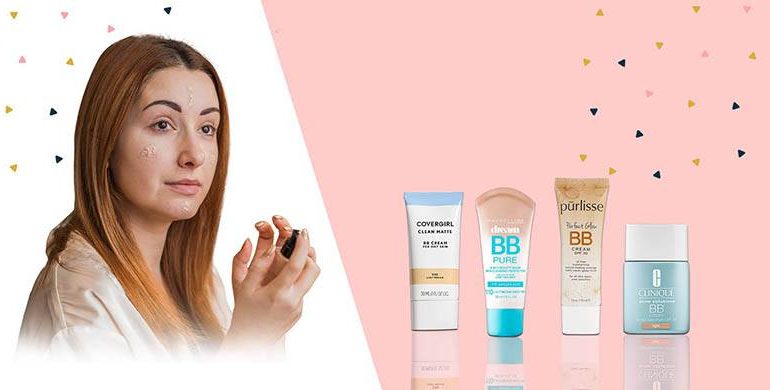 Throw in a primer, a concealer, liquid foundation, sunscreen, and moisturizer in one container, mix it all up – and you'll get a BB cream.
BB creams, also known as blemish or beauty balms, are skincare products that offer the combined benefits of skincare, such as hydration and sun protection, and makeup, including light coverage and shine control, all in one.
However, acne-prone skin can be picky when it comes to skincare products, including these all-in-one beauty creams that work wonders for other skin types.
Today, I'm going to help you pick out the best BB creams for acne prone skin!
Our Reviews For The Best BB Creams for Acne-Prone Skin
Benefits of Non-Comedogenic BB Creams for Treating Acne
A BB cream is a jack of all trades, packing several skin benefits in a single formula that can benefit your acne-prone skin.
However, you have to choose the right BB cream formula with ingredients that won't clog your pores or cause skin irritations:
It's recommended to go with non-comedogenic BB creams formulated with salicylic acid, which eliminates acne-causing bacteria, prevents breakouts, and reduces the appearance of blemishes. Furthermore, it should be oil-free and water-based, with sebum-controlling properties, and ingredients that will encourage new cell growth and soothe the skin, such as retinol and aloe.
With the right BB cream for acne-prone skin, you can expect the following benefits:
Moisturizing – It's a common misconception that acne-prone, oily skin doesn't need moisturizing, but the truth is that all skin types benefit from hydrating ingredients.

Light Coverage – BB creams offer light to moderate coverage thanks to the light tint added to the formula, which is enough to conceal the redness and acne marks, without irritating the skin.

Treatment – While you can't cure acne with BB creams, specific ingredients, such as antioxidants, silicone, and skin-lightening components, can treat and combat skin problems.
Other Factors to Consider When Choosing a BB Creams for Acne-Prone Skin
Broad-Spectrum Sun Protection
The sun's rays can increase acne inflammation and redness, and even cause post-inflammatory hyperpigmentation, which is why it's essential to protect acne-prone skin from the sun.
Plus, acne medications make your skin more sensitive to sunlight, so that's one more reason to go with a BB cream with broad-spectrum sun protection.
As a good rule of thumb, you should look into formulations with an SPF 30 or above – and no less than SPF 15.
Paraben and Fragrance-Free BB Creams
Having sensitive or acne-prone skin can be a real pain when it comes to choosing the right makeup and skincare products. No matter how selective or careful you are, there always seems to be that one ingredient that causes breakouts.
For the best results, you should avoid formulations that contain skin irritants such as artificial fragrances, paraben, formaldehyde, and sulfates.
Coverage and Skin Tone Matching
BB creams don't provide enough coverage to replace foundation, but they can still reduce the appearance of blemishes and acne marks.
However, be careful when choosing the right color for your skin tone – even if the tint in BB creams isn't overpowering. Most BB creams have a somewhat limited shade range, so you might have to get creative and mix several shades to get the perfect match.
BB Creams – FAQs
---
Q: Is BB Cream or CC Cream Better for Oily Skin?
A: BB creams focus on prevention and maintenance; CC creams are formulated to color-correct and conceal imperfections that bother you, such as redness and blemishes. It's not a matter of which one's better for oily skin – it's about what you want to achieve.
---
Q: Is BB Cream Good for Oily Skin?
A: BB creams can be suitable for oily skin, as well as those who are prone to acne flare-ups since they keep the skin moisturized, mask minor imperfections, even out the skin tone, all while providing shine control and ensuring a matte finish.
---
Conclusion
All BB creams share the same purpose of enhancing the appearance of your complexion, with active ingredients that nourish the skin – but it's still vital that you find a formulation that's suitable for your specific skin type.
There's more to it than masking imperfections and keeping shine under control; the right BB cream will also nourish and hydrate your acne-prone skin, and help prevent future flare-ups, too.
In any way, I hope you found the best BB creams for acne prone skin today!
More BB Creams Product Reviews: